The Brown Annex, located at 110 Market Street, was built around 1940. It is a one-story brick-and-block structure the currently includes three store fronts. Those store fronts are composed of aluminum panels and plate glass display windows. This building currently includes four store fronts. The left store front is altered, and the corner store has a cornered entrance. It was built to house The Progressive Age newspaper office. It was the home for many years of Scottsboro's health food store. It now houses a tee-shirt store and is partly empty.
Current view: Tee-Shirt Shop and Unoccupied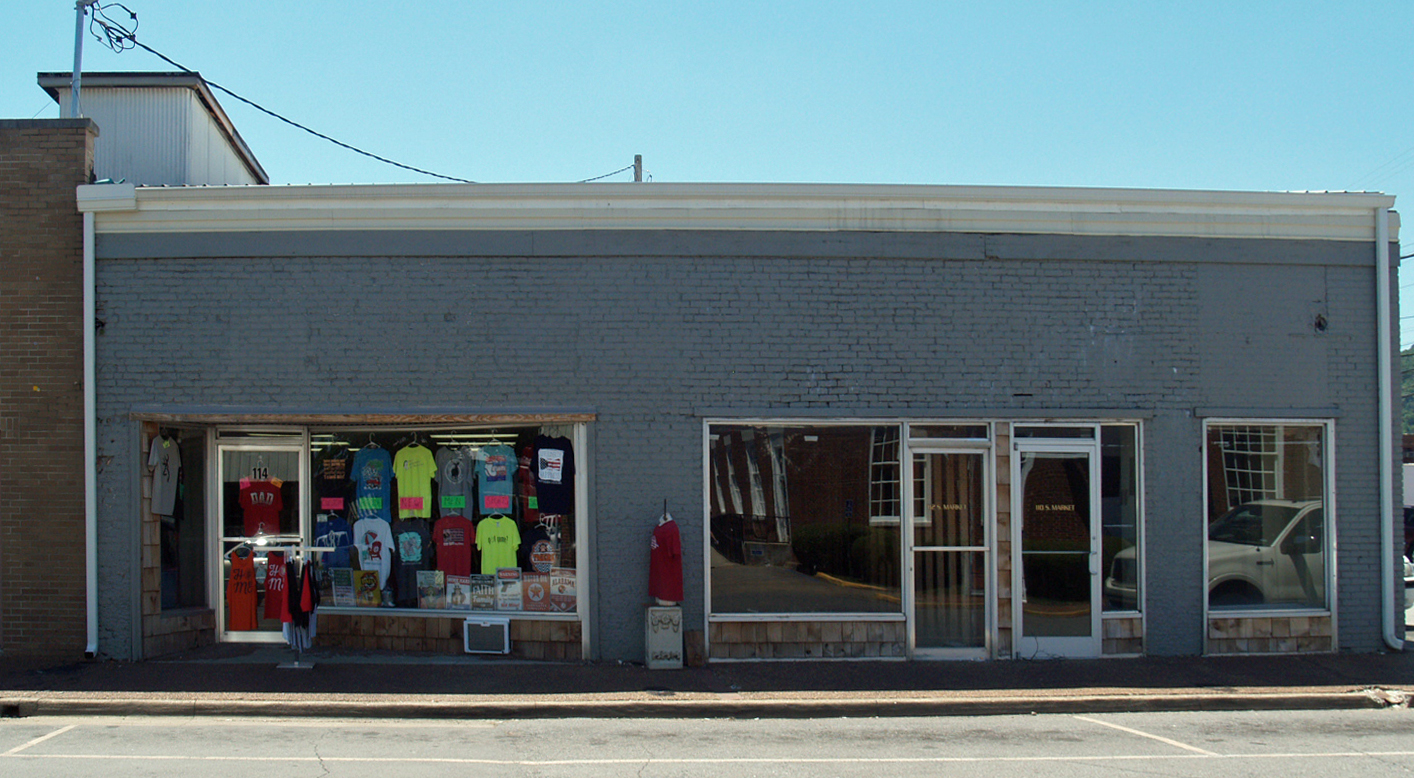 Tenants in the 1960s and 1970s
The 108 address (no 106 is in any listing) was the location of newspapers: the Sentinel and Progressive age in 1956; Scottsboro Newspapers in 1961; the Sentinel-Age in 1965 to 1970. At that time, the Jackson County Sentinel built a new office on West Laurel and moved to that location. In the 1975 city directory, Edwards Printing is at this address.
1967 Sentinel-Age office from the city directory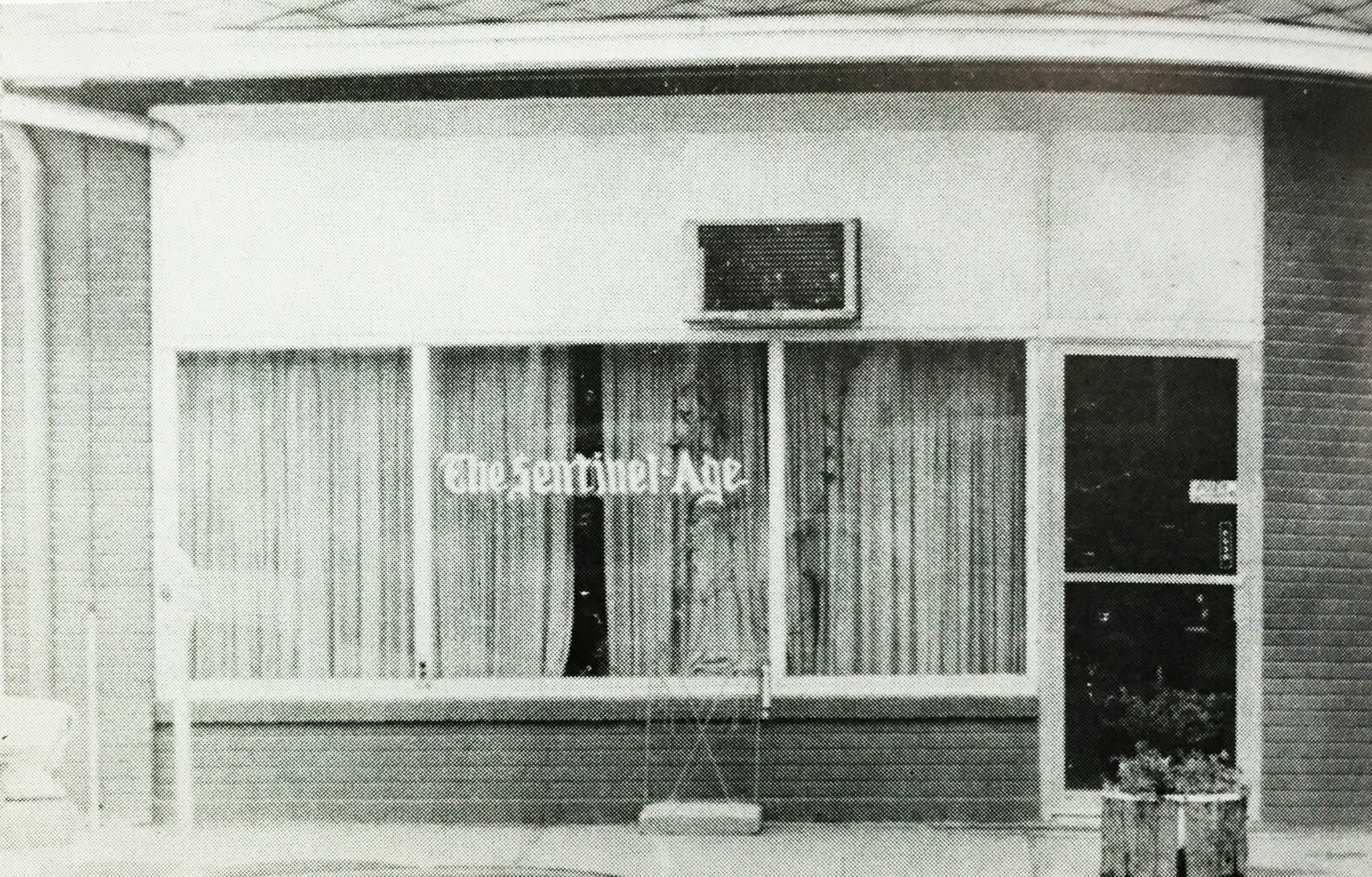 The 110 address was sometimes listed as the address for State Farm. In 1966, it is the address for Lovelady Tax Preparation and Roach's Watch Repair. The city directories are rather inconsistent with their address system.
The 112 address housed State Farm in 1956. These tenants remained but a succession of beauty shops were also in this space: Helen's for Beauty in 1961 and Helen and Bob for Beauty in 1965; in 1966 Helen's is still at this location and Merle Norman cosmetics is also in this space. In 1967, this is Rena's Beauty Salon; in 1970, it is Fay's Hair Salon, Fay's Merle Norman, and Roach's Watch Repair. In 1975 it is Williams Beauty Salon.
This space is currently home to three shops; two are empty and the other is a Tee Shirt shop.