Built in 1937, the Campbell Law Office building is located at 223-225 South Market Street. It is a one-story brick building. In the 1956 phone book, this building houses Wales Grocery Store. No entry is found for this building in the 1961 phone book; it might have been unoccupied. In the 1960s and 1970s, it housed the law practice of Judge Loy Campbell, who occupied this building at the time when the historic registry information was collected. It has been recently remodeled and now houses ReMax Real Estate Agency and Eddie's Styling and Barber Shop.
In 1956 the 223 address was occupied by Wales Grocery. In 1966, this address housed Ruff and Ready Furniture. In 1967 and 1970, it housed Cato's. City Barber Shop can be documented at the 221 address since 1960 until the current time.
Eddie's Barber shop began as City Barber Shop in the late 1940's. Throughout the 1950's, it was populated with three barbers: Claude Garland, Waymon Shelton, and Fred Holcomb. The shoe-shine stand was manned by Jabo Jenkins.
Current view: ReMax Real Estate and Eddie's Barber Shop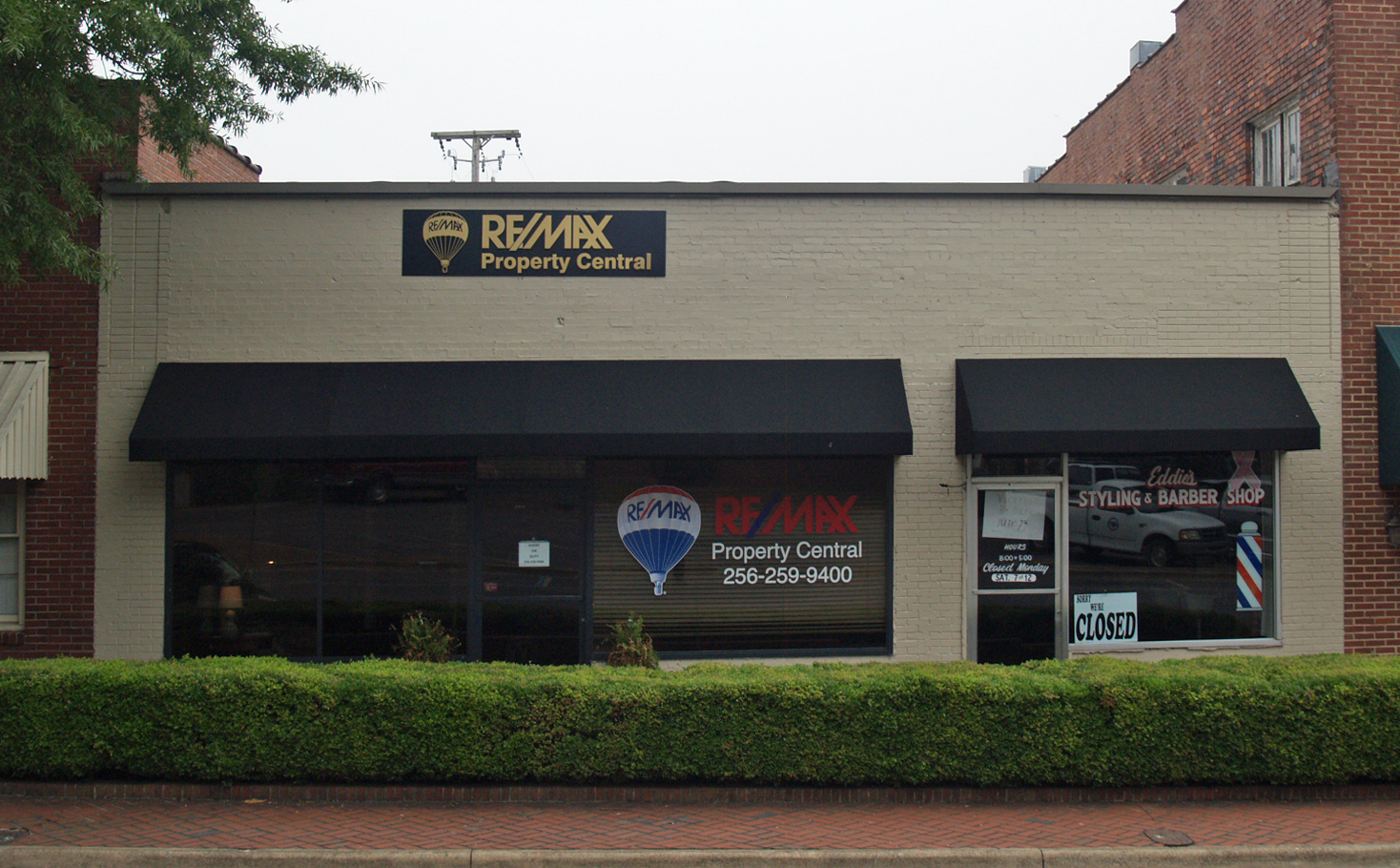 1958: an unfamiliar facade on the Campbell Building
This photo of a 1958 homecoming parade was taken by Bill Bradford. In this photo, he captured an unfamiliar off-white stair-step facade with brick detailing. Eddie, who came to work in the building in 1964, recalls that there was a fire just before he came to work on the square. Perhaps this is when the distinctive facade shown in this photo was lost.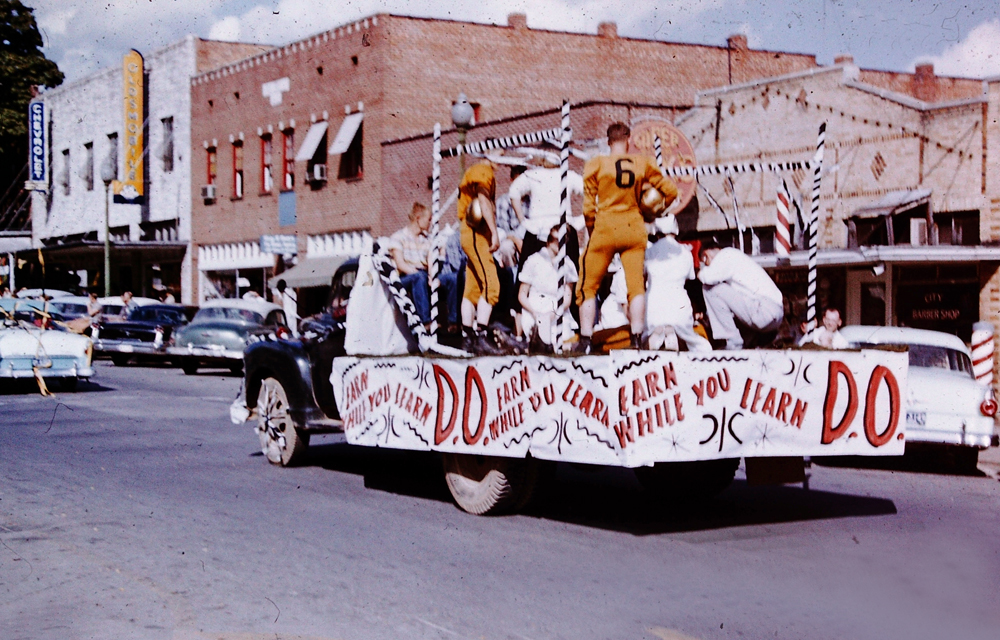 1975: Campbell Building