The Coulson Building, located at 121 East Laurel Street, was built between 1886, and a second story as added in 1930. This two-story brick building has been completely altered to add glass display windows on ground floor and a metal canopy. The second floor includes a bank of four windows. It is currently a law office. The current law office has extended beyond the full width of this narrow building to encompass the first floor of the Rosson Building. In the photo below, the Coulson Building is the green building on the left.
The 1910-1911 Young and Company Directory of Alabama has a listing for lawyer L. C. Coulson, who probably built this small building to serve as his office.
In the 1961 phone book, the Cinderella Beauty Shop is in this location. This beauty shop was listed in the Rosson Building in 1938. It is that possible this business had not moved and that the Porter Law Group was not the first business to bridge this two buildings. In the 1975 photo below, this is the location of the Deluxe Barber Shop. This barber shop was not in the 1966 phone book.
Current view: Porter Law Group, P.C.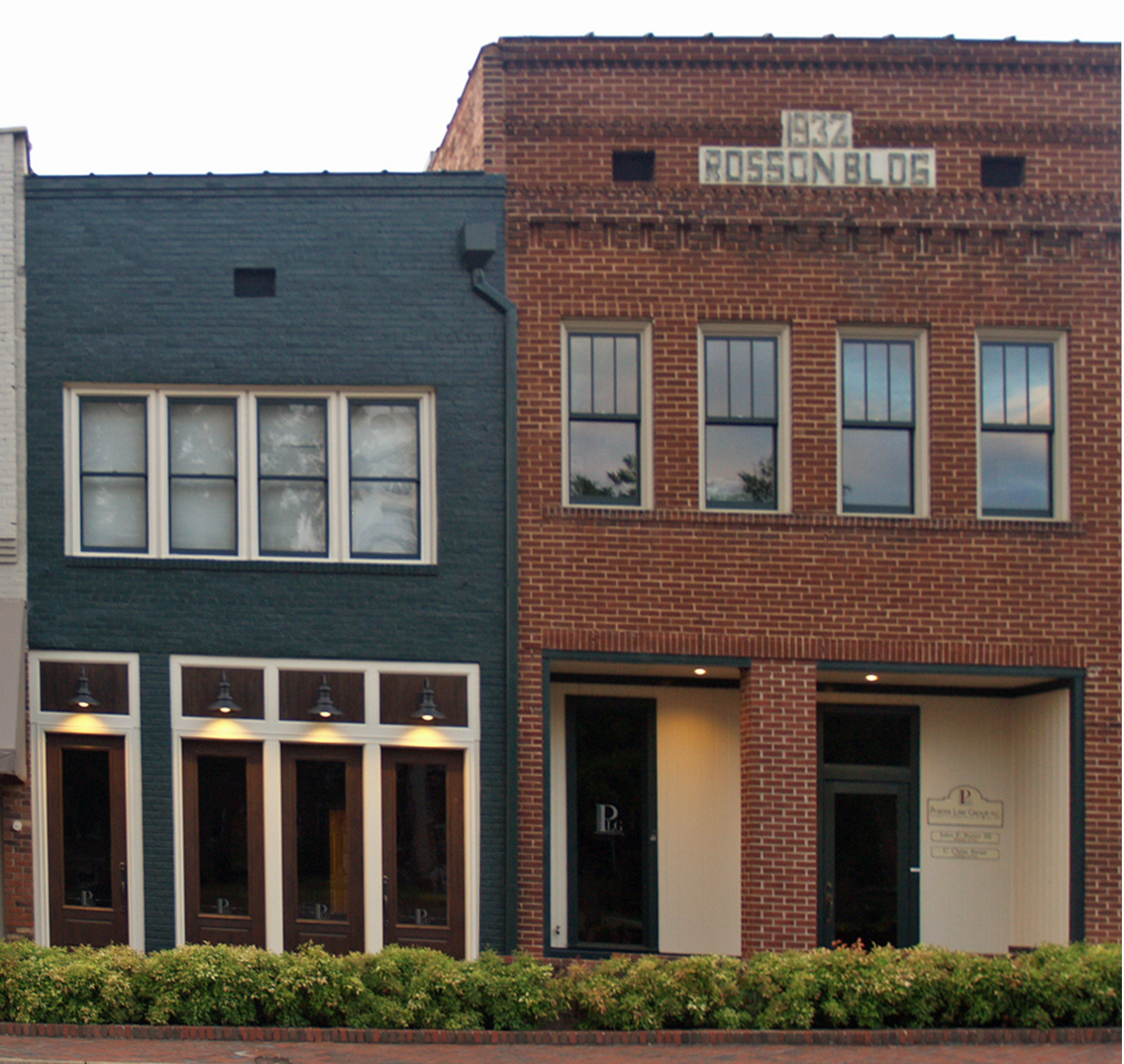 Cinderella Beauty Shop
In 1938, the Cinderella Beauty Shop, managed by Eunice Matthews, was in the Rosson Building, as this ad from shows.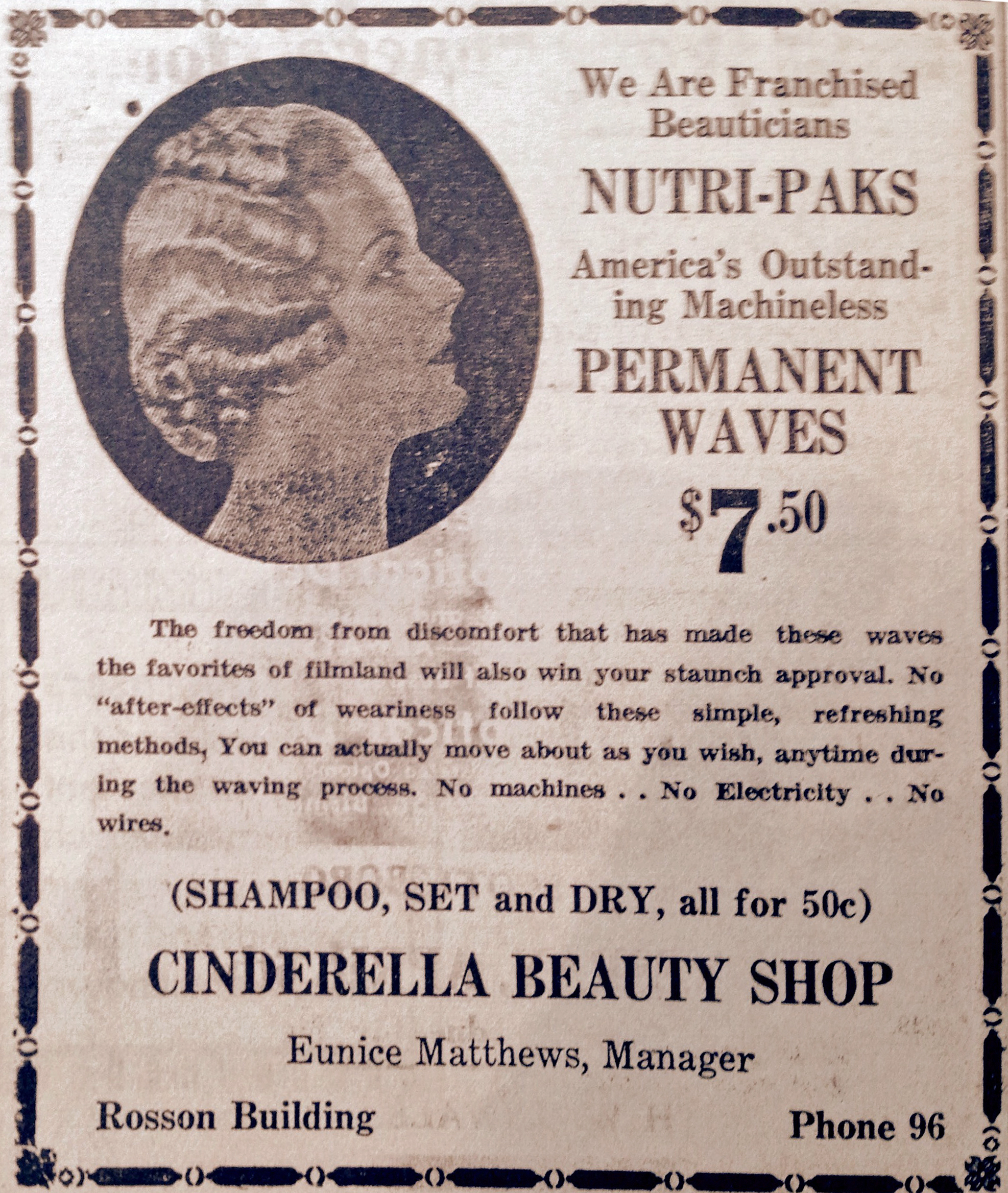 Coulson and Rosson Building in 1975: Deluxe Barber Shop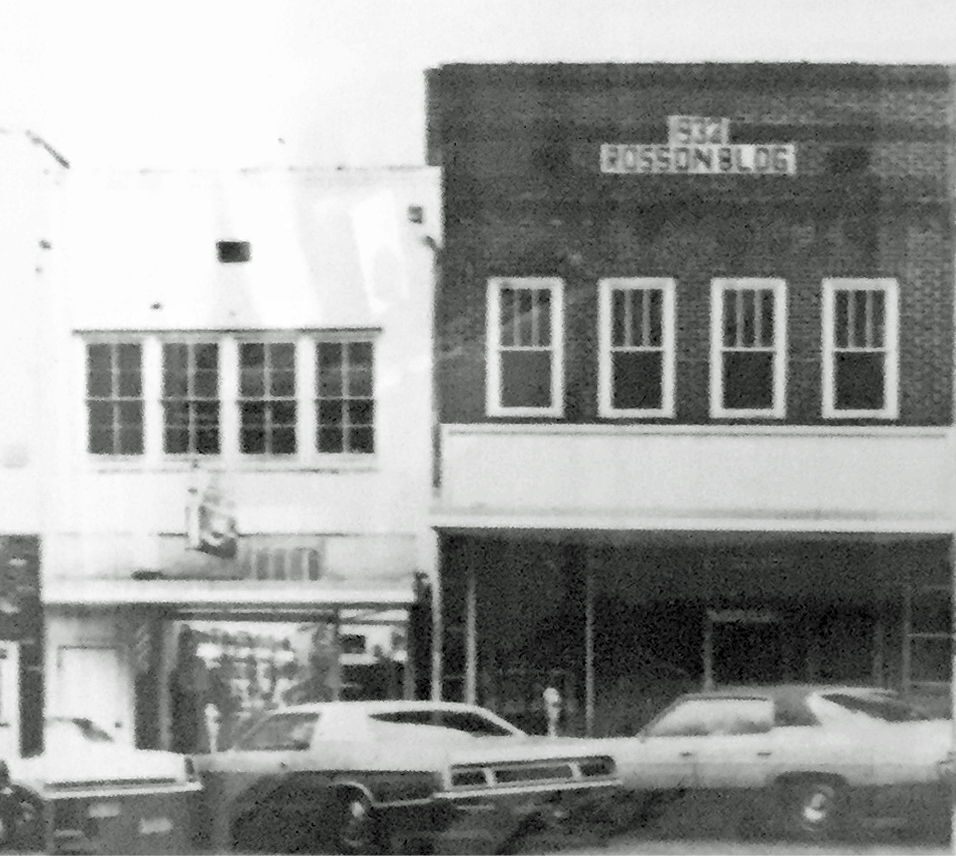 Deluxe Barber Shop Staff