Built in 1939 on the site of the original Snodgrass Theater and the Scottsboro Opera House, the Waco Derrick Building is located at 107 West Laurel Street. It is a two-story brick building with two single windows on the second floor. The ground floor has been heavily altered to accommodate display windows. A plate reading "1939 I. T. Derrick" is near the top of the second story. It was the home of Rough and Tumble Furniture in the 1940s though at least 1979 and most recently of Mr. D's Furniture. it is currently unoccupied.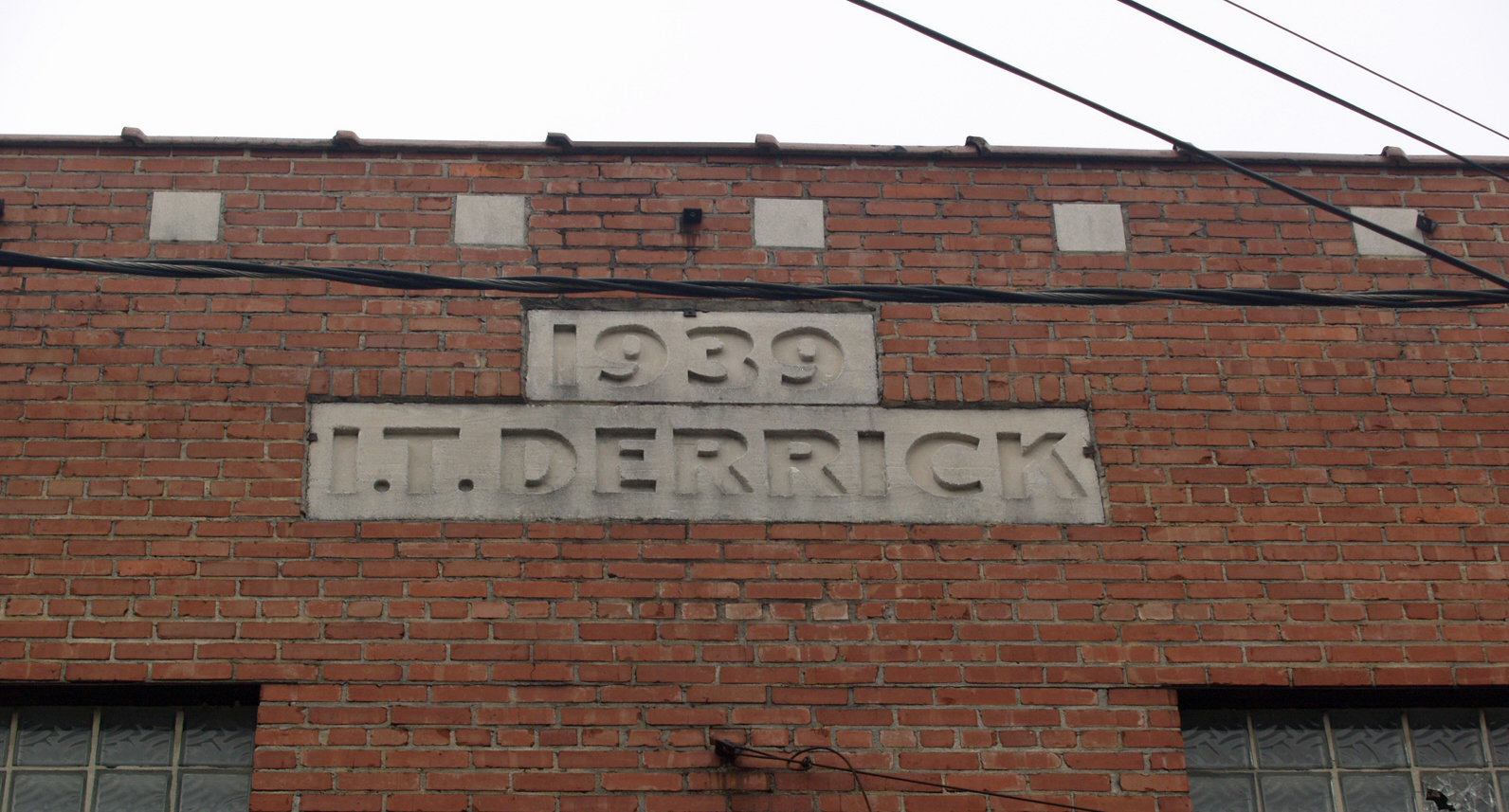 The first theatre in Scottsboro was located on this site. This building's ground floor was originally the home of the Baptist and Methodist churches, with the Masons owning the second story. When the Baptists and Methodists built their separate buildings in the 1880s, the ground floor became Scottsboro's first theatre. This building was the original home of the First Baptist Church, according to the church's centennial booklet, in which this picture was published, with 1868-1877, showing the building as a church.
The Snodgrass Theatre on the north side of the square was not built until much later in 1913. When you read the old newspapers prior to 1913, the theatre ads were for the first theatre at the corner of Laurel and Caldwell Streets. When Ann Chambless was a child, there were still some old costumes in the original theatre building when it was torn down by Waco Derrick. Waco Derrick tore down the original building on this site and built the building that is currently on this site. To remind the Baptists and Methodists of the footprint of their original church, he left the bottom three rows of bricks. If you look carefully at this building today, you will see those three rows are different from the rest of the building.
Current View: Mr. D's Furniture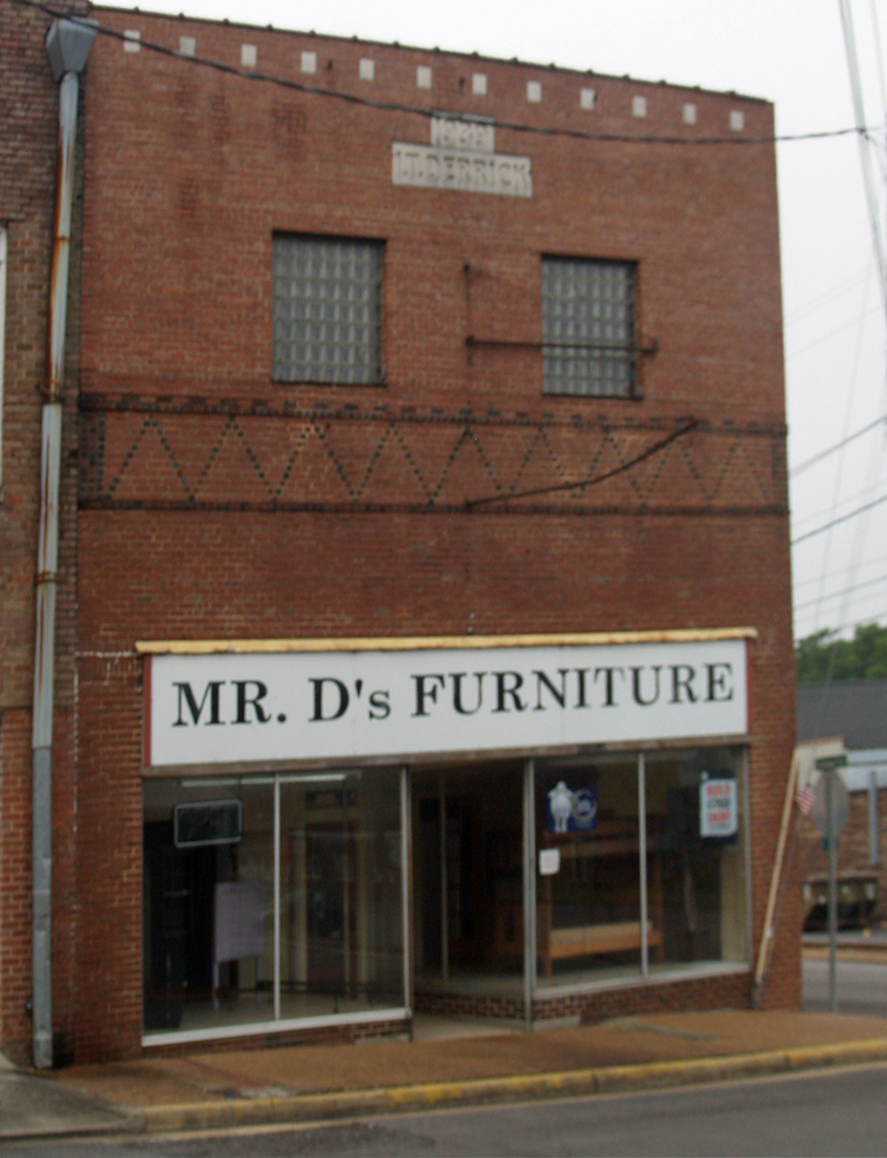 Here is a photo of this building in 1937 when it housed Rough and Tumble Furniture. The most recent business at this location was Mr. D's Furniture.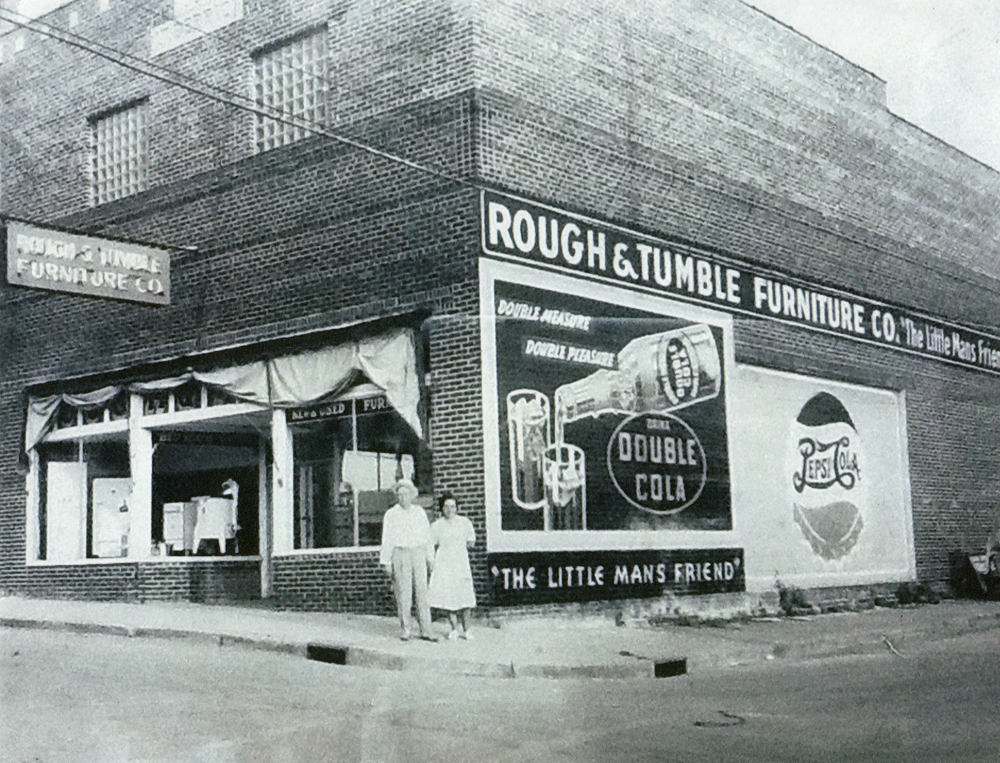 Article from 1940 Progressive Age
Here is a article from the 1940 about the history of this build and its sale in 1940.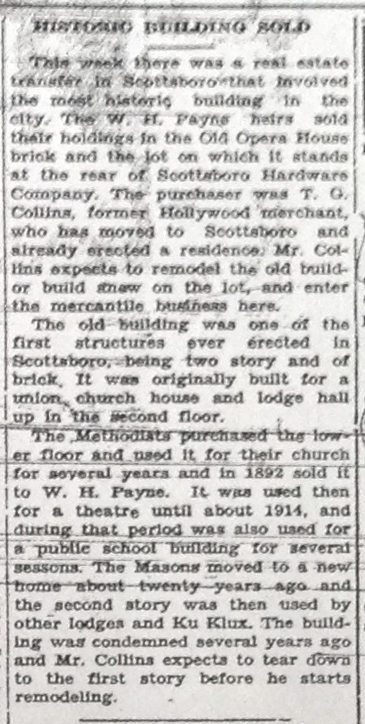 Photo from a 1979 high school yearbook