Built in 1920, the original Derrick Building, now torn down following a fire, was located at 127 East Laurel Street. It was a narrow, two-story brick building with two single windows in second floor over brick sills. The building served as the office for Bill Tally when it burned in DATE.
After the building was torn down, the city disliked the gap in the buildings around the square and built the facade that is show in this photo.
Current view: Unoccupied facade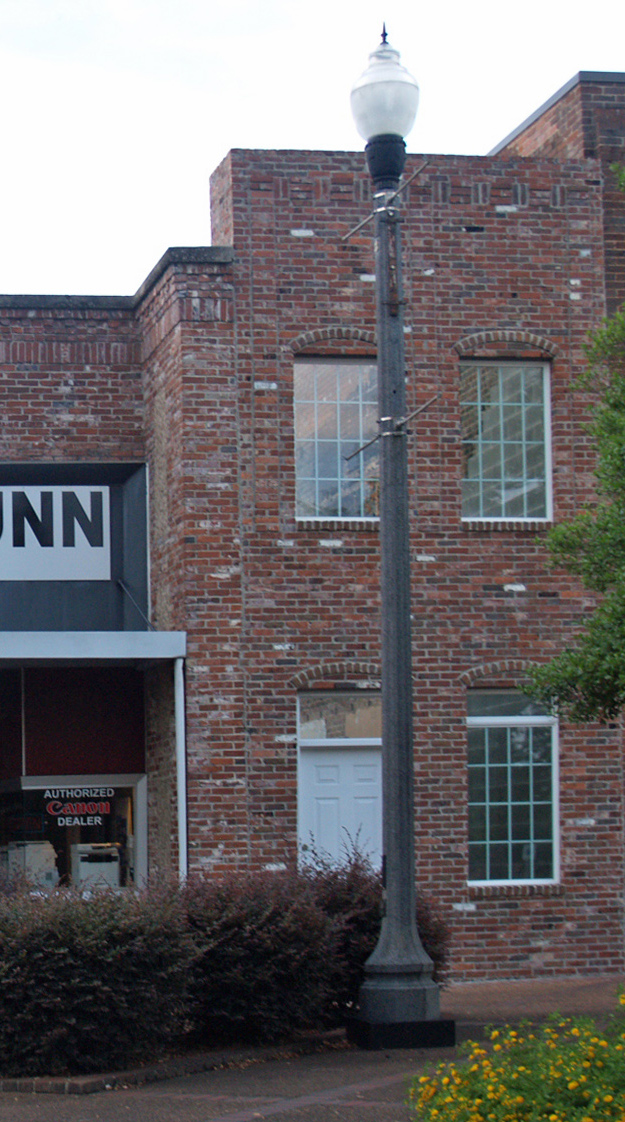 1917: Derrick Building precursor
How this sliver of a building failed to be included in another city lot is not currently known. Before it was rebuilt as a brick structure in the 1920s, it was a narrow, two-story frame structure made up of a door and a window, as shown in the 1918 detail of a north side of the square photo, sandwiched in between the predecessor to the Bocanita on the left and the clearly recognizable (though chimneyed…) Garland Building on the right. The house behind the buildings on Willow Street is the John B. Tally house.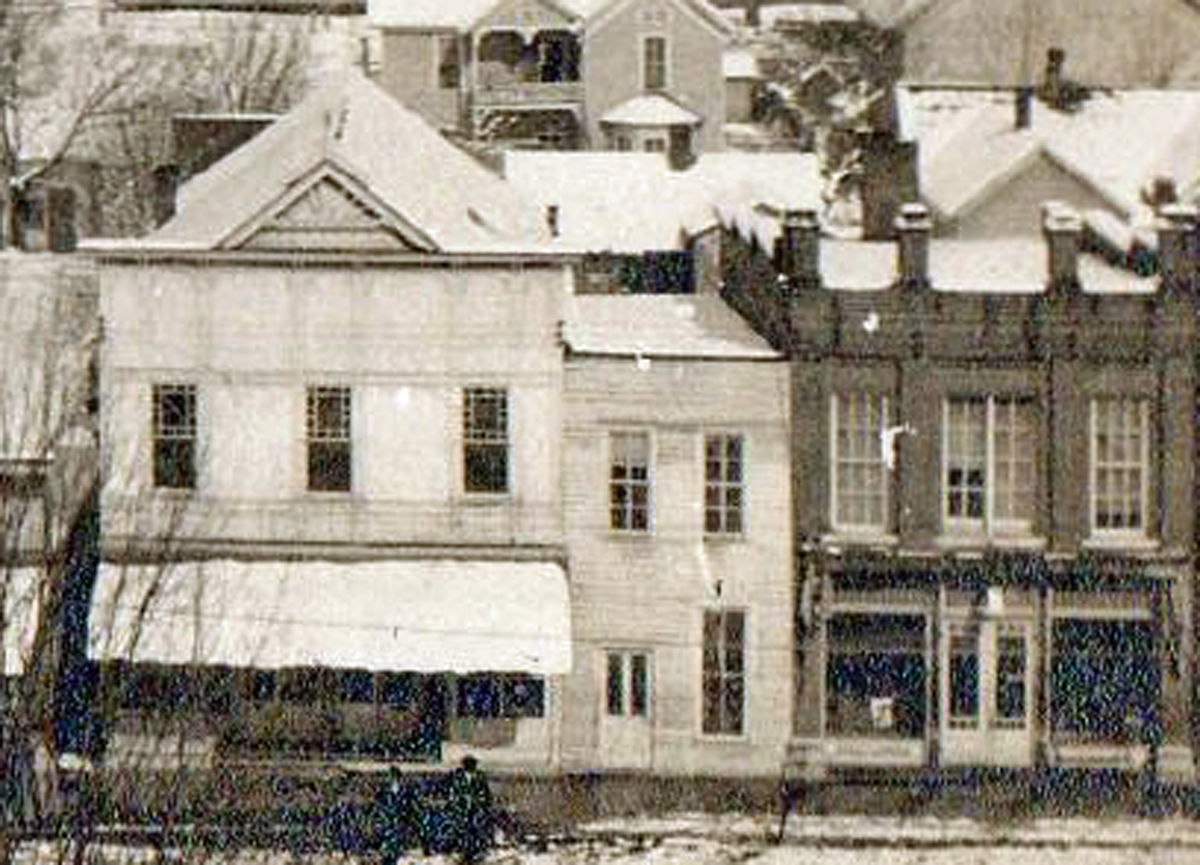 1930s: Harris Keeble Shoe Shop
Before it served as Bill Tally's law office, this building was in the 1930s Harris Keeble's shoe repair shop, which operated in this location for a number of years. Harris's brother, Hugh Keeble, owned a grocery store that also sold general merchandise for a time period. Then he opened Keeble Clothing Store in later years. Hugh's businesses were in the Word block of Broad Street. This ad for Harris Keeble Shoe Shop is found in the 1929 Jackson County Sentinel and the 1930 Reminder, the JCHS yearbook: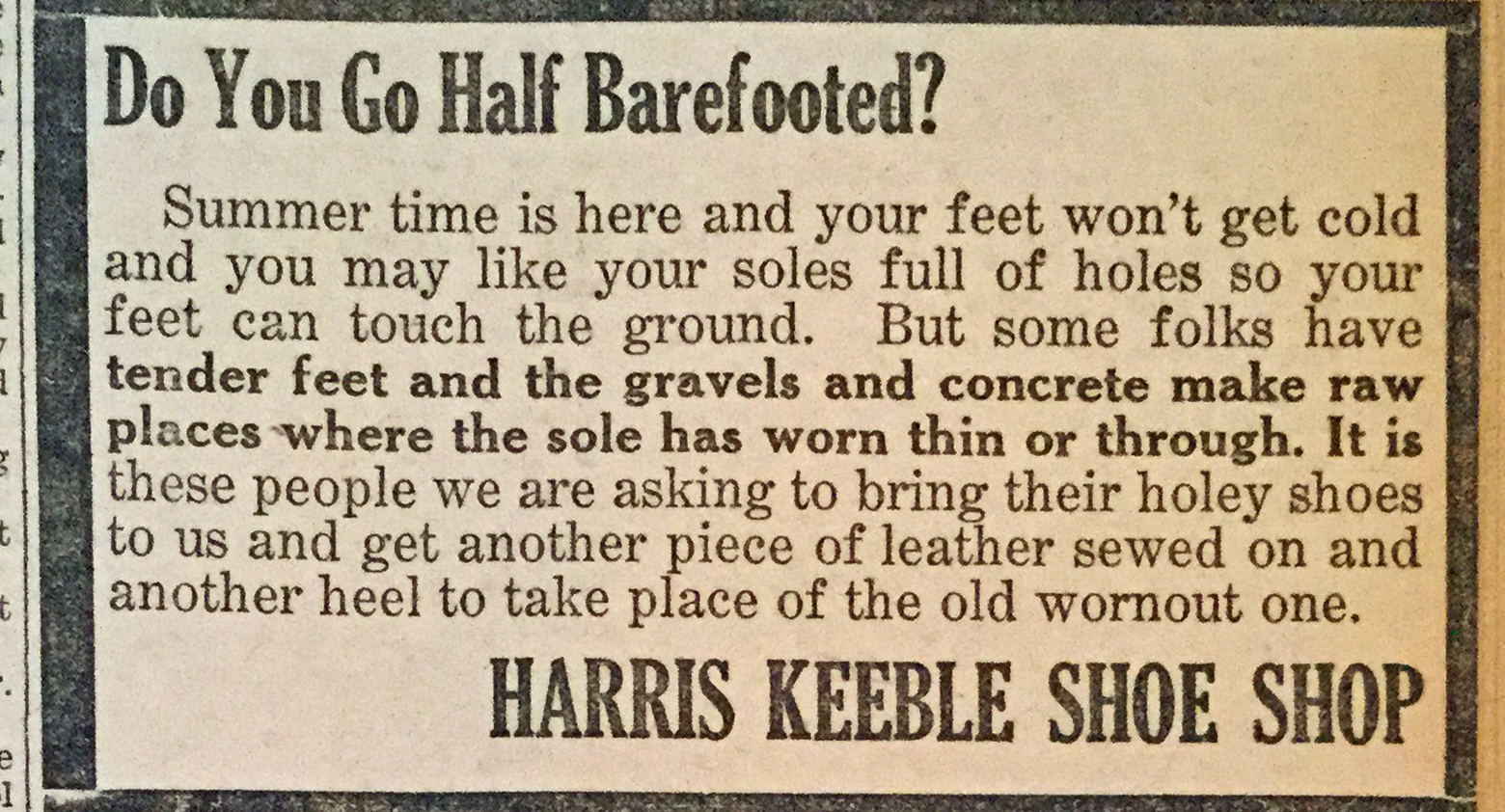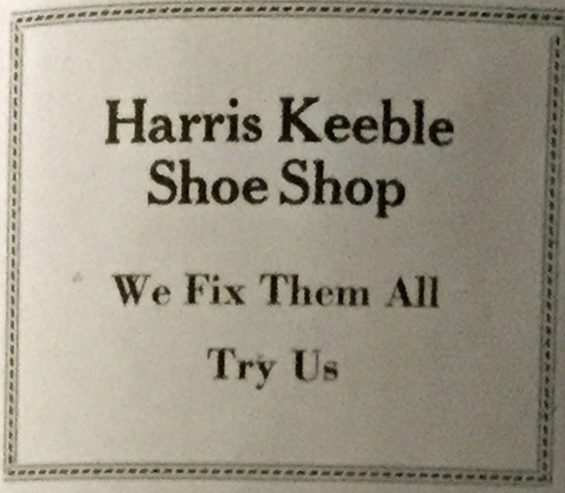 This space also housed the OK Barber Shop, between its tenure as Harris Keeble Shoe Shop and being absorbed into the restaurants, though no photo has been found of this time.
1975: Charles Restaurant
This small retail space was part of the succession of restaurants that filled this space: the City Cafe in the 1956 phone book; Swaim's Restaurant in the 1961 phone book and 1962 city directory; and the Charles Restaurant from at least 1965 (city directory) 1975 (city directory).
1980s
This small building is clearly defined in the 1980 photo of First Monday, taken after the Bocanita and the Charles Restaurants closed. Notice the small stripped awning between Lorches and the Garland Building. It is not currently known what business occupied that site in 1980.