Built in 1931-32 as part of the Word Block, V. J. Elmore Five, Ten, and Dollar Store was located at 208 South Broad. It is one story brick building with glass display windows.
V. J. Elmore was the largest store in the Word Block. It was the first tenant in this space in 1931 and can be verified in this space from 1956 through 1975. Elmores closed in the mid 1970s, and Cato's Clothing store, which had been in a building on the East side of the square, opened in the Elmore's space. It is currently the home of Kramer's Gym.
Current view: Kramer's Gym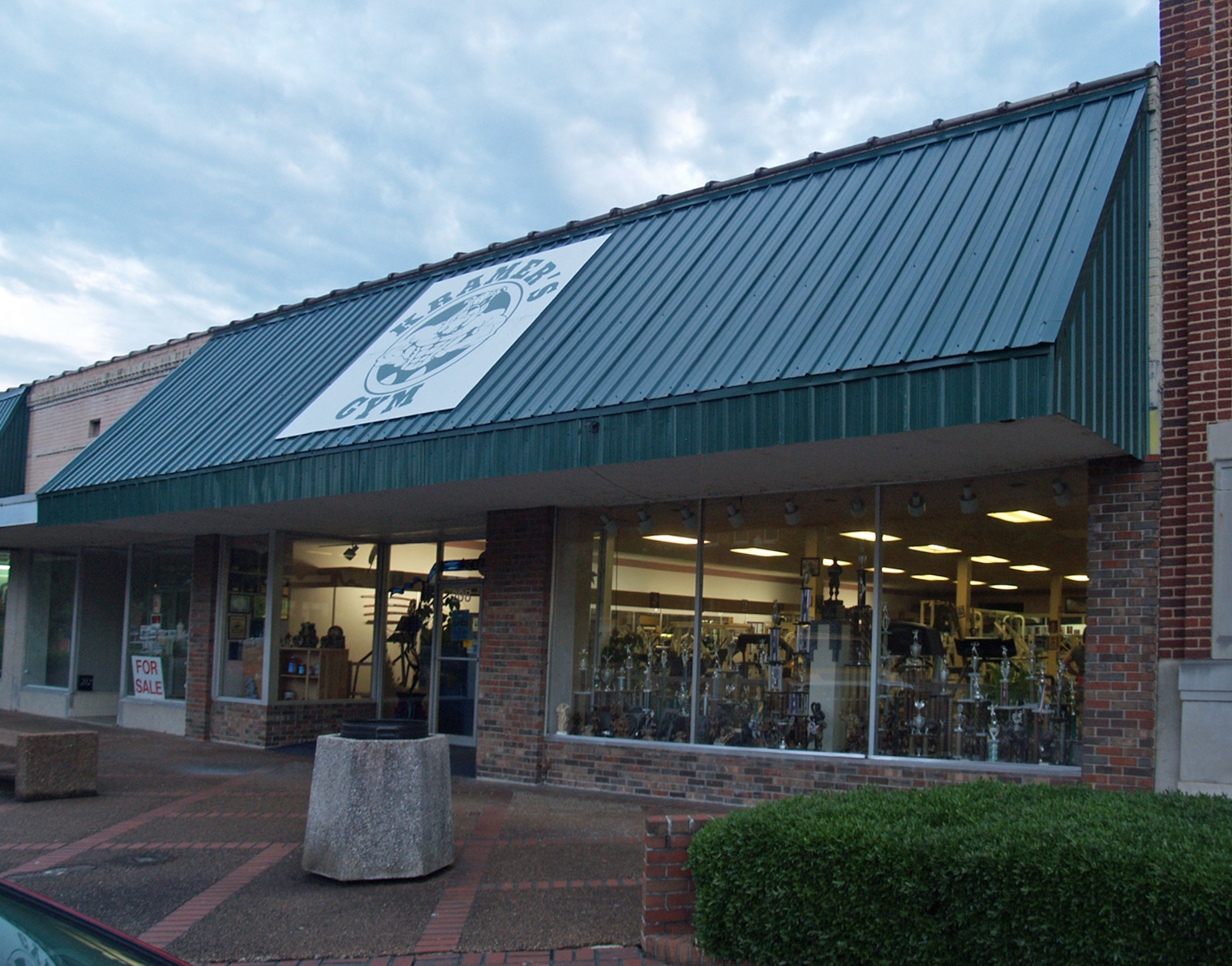 1930s photo of Elmore
Walt Hammer found this photo of Elmores in the 1930s.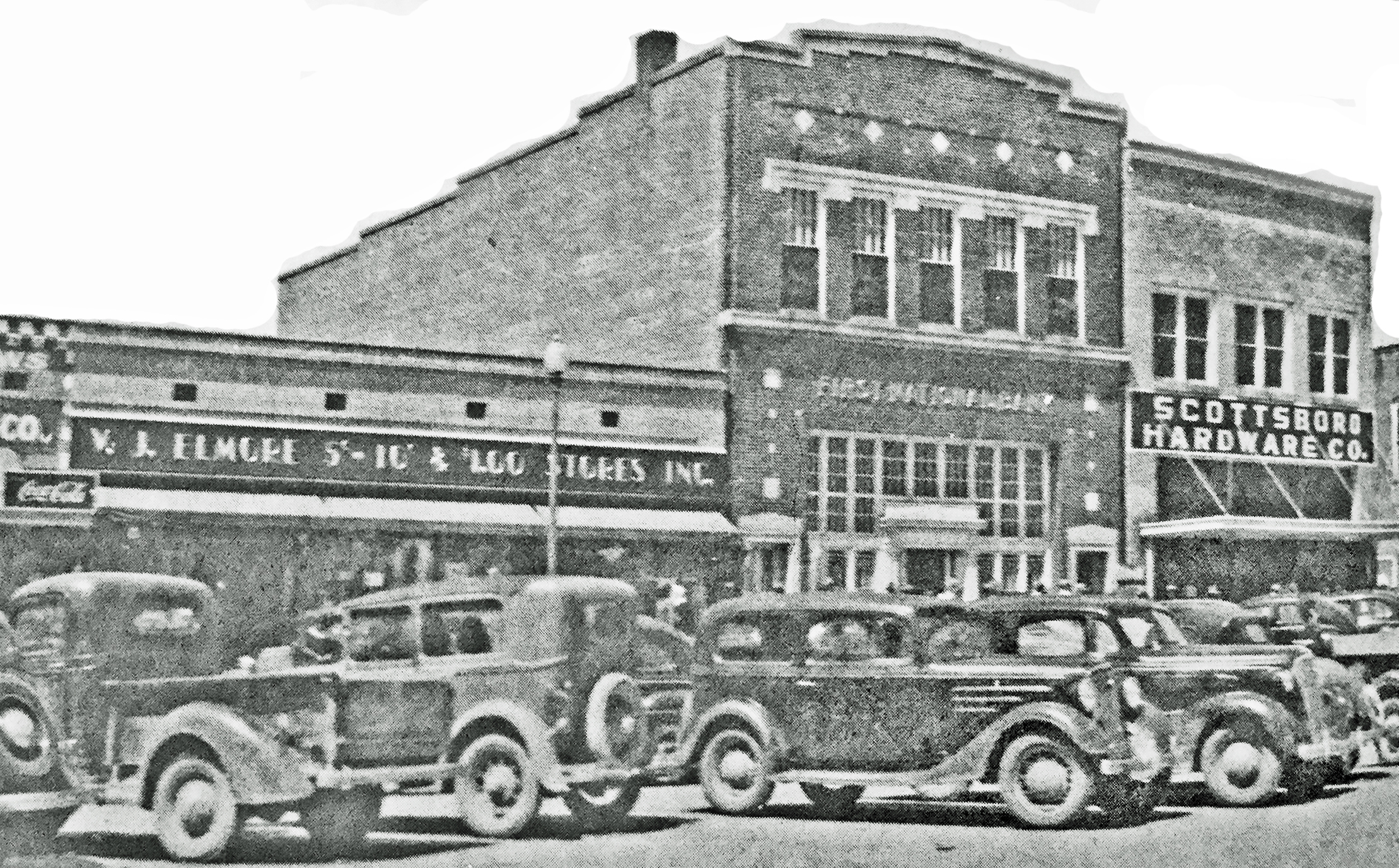 1942: ad from the Reminder, the JCHS yearbook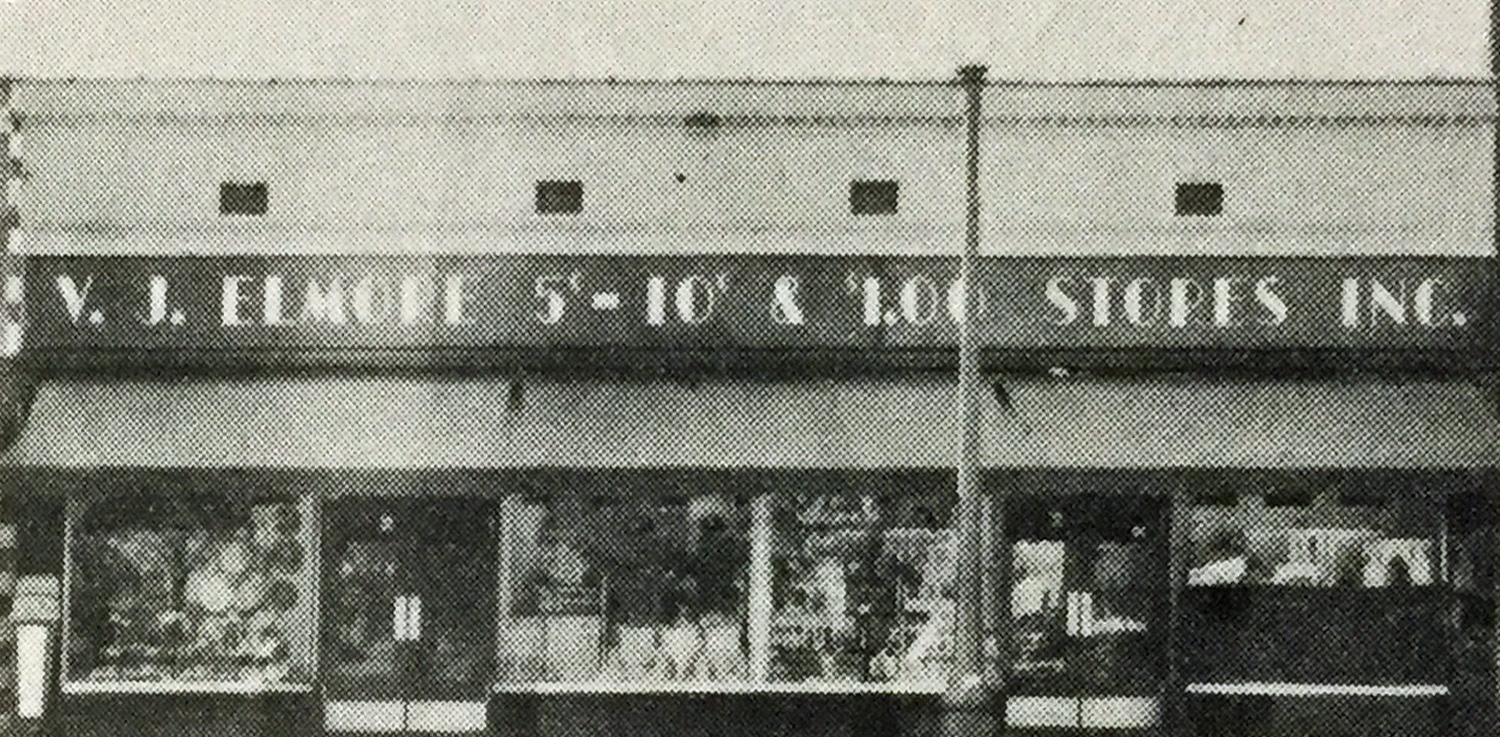 1970s: west side First Monday shot showing Cato's