Built in the 1960s, the structure built to house C & H Company is located at 126 East Peachtree Street. It is a one-store brick building that originally included a shed canopy with wood shingles and glass display windows.
There is no building in this space until 1966 when the city directory lists C & H Company at this address, shown in a photo below. This business continues to be found in the 1967 and 1970 city directories. By the time of the 1972 city directory, Fred's Discount Store is at this address. It is not known how long Fred's was in that location and what other businesses have been at this address.
It currently houses to businesses: Edward Jones Office of Financial Advisor Becca Bradford and the Lackey Law Firm.
Current view: Edward Jones and Lackey Law Firm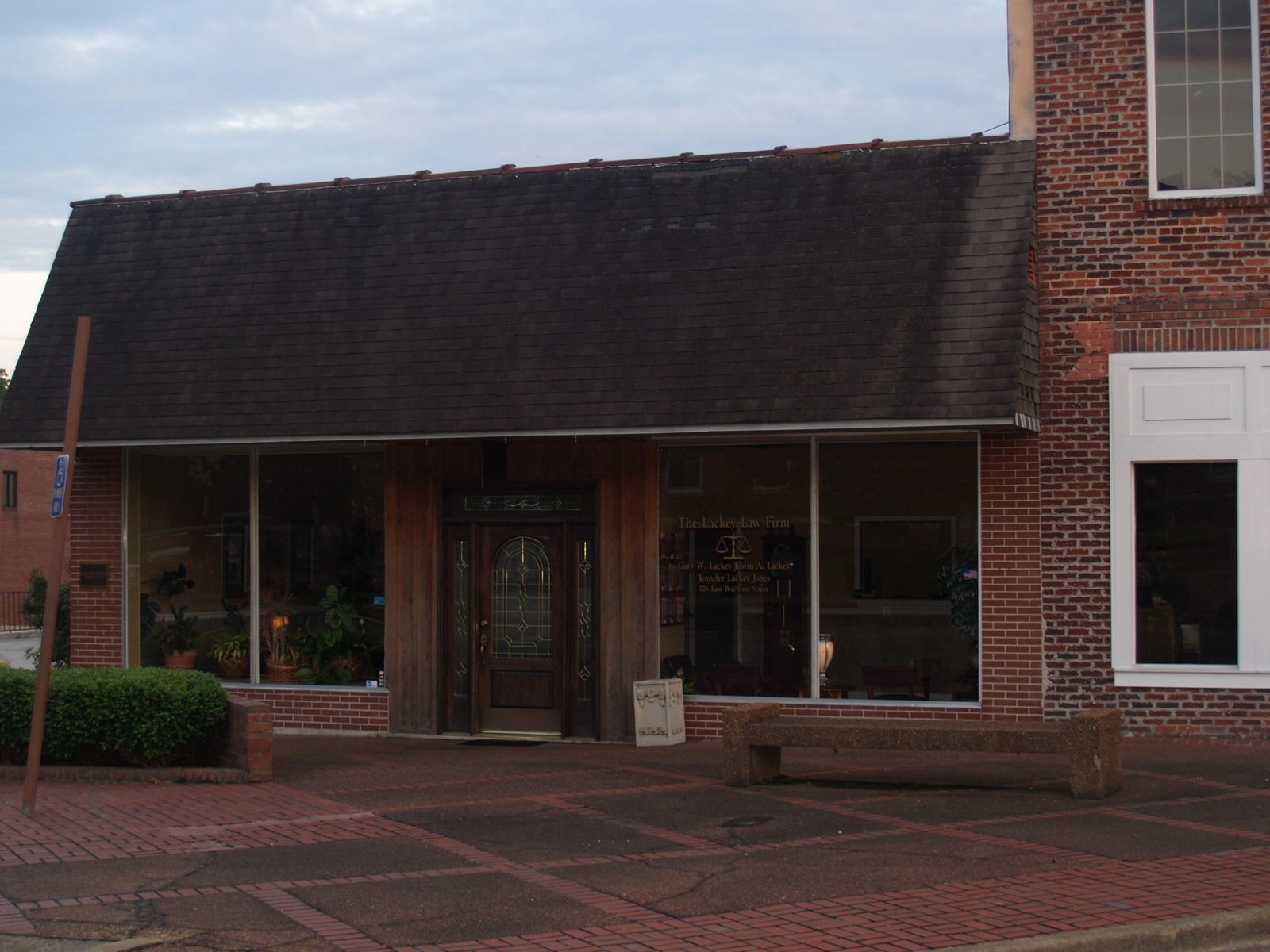 October 1967: C & H Company
This photo from the Alabama Archives shows vendors and shoppers on the south side of the square during First Monday in October 1967. This photo was from photographer Jim Peppler's Souther Courier photograph collection. This is the only photo we have found that shows C & H Company, the first business in this space, which, according to the ad below, sold clothing for the entire family.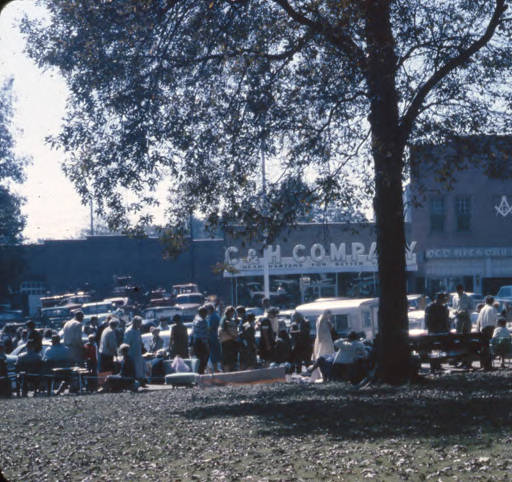 C & H ad from the 1968 high school yearbook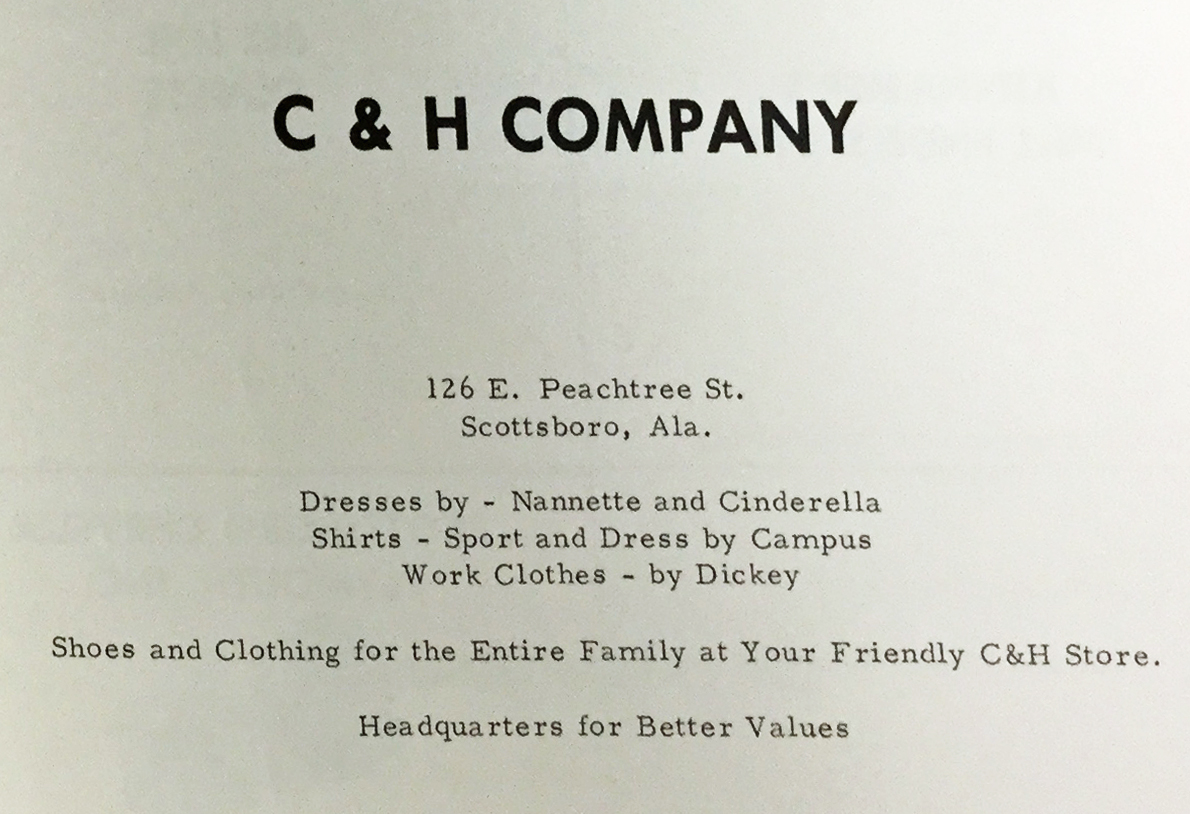 Fred's ad from the high school yearbook