Built in 1936, the Hall Building is located at 233 South Market Street. It is a one-story, brick-faced building with aluminum paneling and a vertical board and batten of cedar. The front features a plate glass display windows.
In the 1956 phone book, Mac's Furniture was at this address. In 1965 Ruff and Ready Furniture is at this address. By 1975 Trinity Baptist Church was briefly at this address.
The building in 1975 is shown below. This location was the business office of Mary Lee Hall's real estate development business, the educational testing practice of Dr. John David Hall, and the law office of Bill Tally when the registry survey was made. It is currently the law office of Steve Kennamer.
Current view: Steven Kennamer, Attorney at Law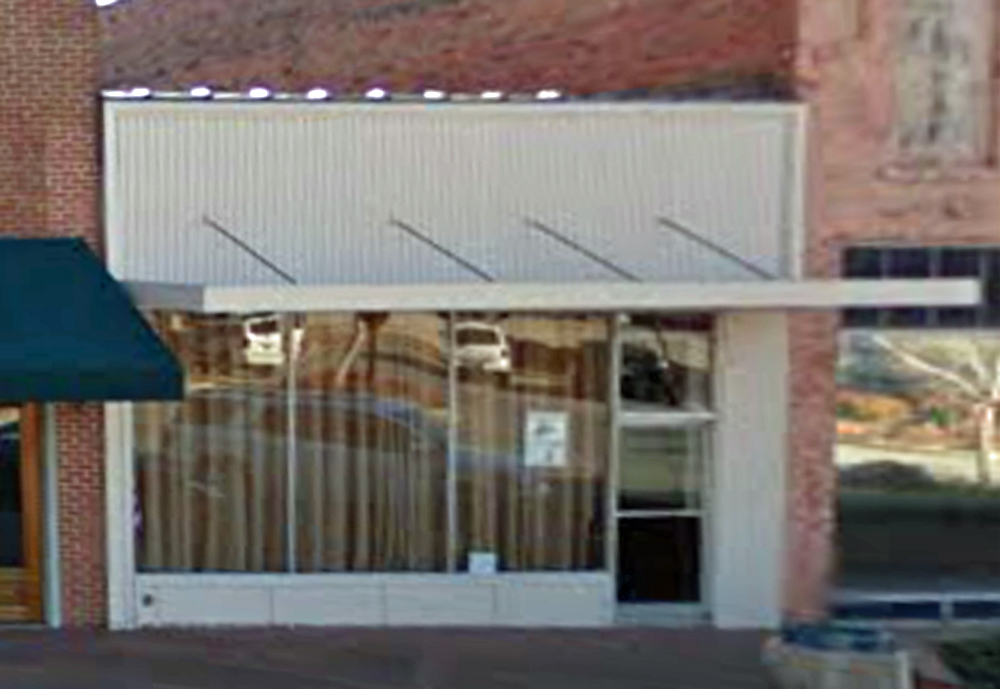 Hall Building in 1975: Scottsboro Antiques