At the same time that Cleve Childress and John Benson owned Benson and Childress Hardware, Mr. Childress also owned an International Harvester farm equipment dealership that was housed in the building behind and beside his hardware store and a farm equipment repair business that fronted Appletree. The area that served as the parking lot for the Childress Building was used to display farm equipment. This farm equipment can be seen in the First Monday photo from the 1950s below.
The Childress Building continued as a hardware store through the early 1970s. The photo below is from the 1960 city directory. Partner John Benson died in 1956. Mr. Childress continued with the business until he sold in in 1965 to Lawrence Sebring who called it Sebring International (because he sold International Harvester products). In the 1966 city directory, both contiguous businesses—Childress Implement and Supply on the corner and Sebring Truck and Tractor International Harvester Farm Equipment (facing Appletree, the long brick building behind the hardware store)— coexisted. By the next year, 1967, Mr. Childress appears to have sold the hardware business to Lawrence Sebring. In 1972, Scottsboro Equipment Company was in the Childress Building. In 1975, Jackson Auto Parts is in that space. By 1976, the Chamber of Commerce occupied that building.
What became of the farm equipment repair business after this in not known. This building is currently an Edward Jones office.
Current view: Edward Jones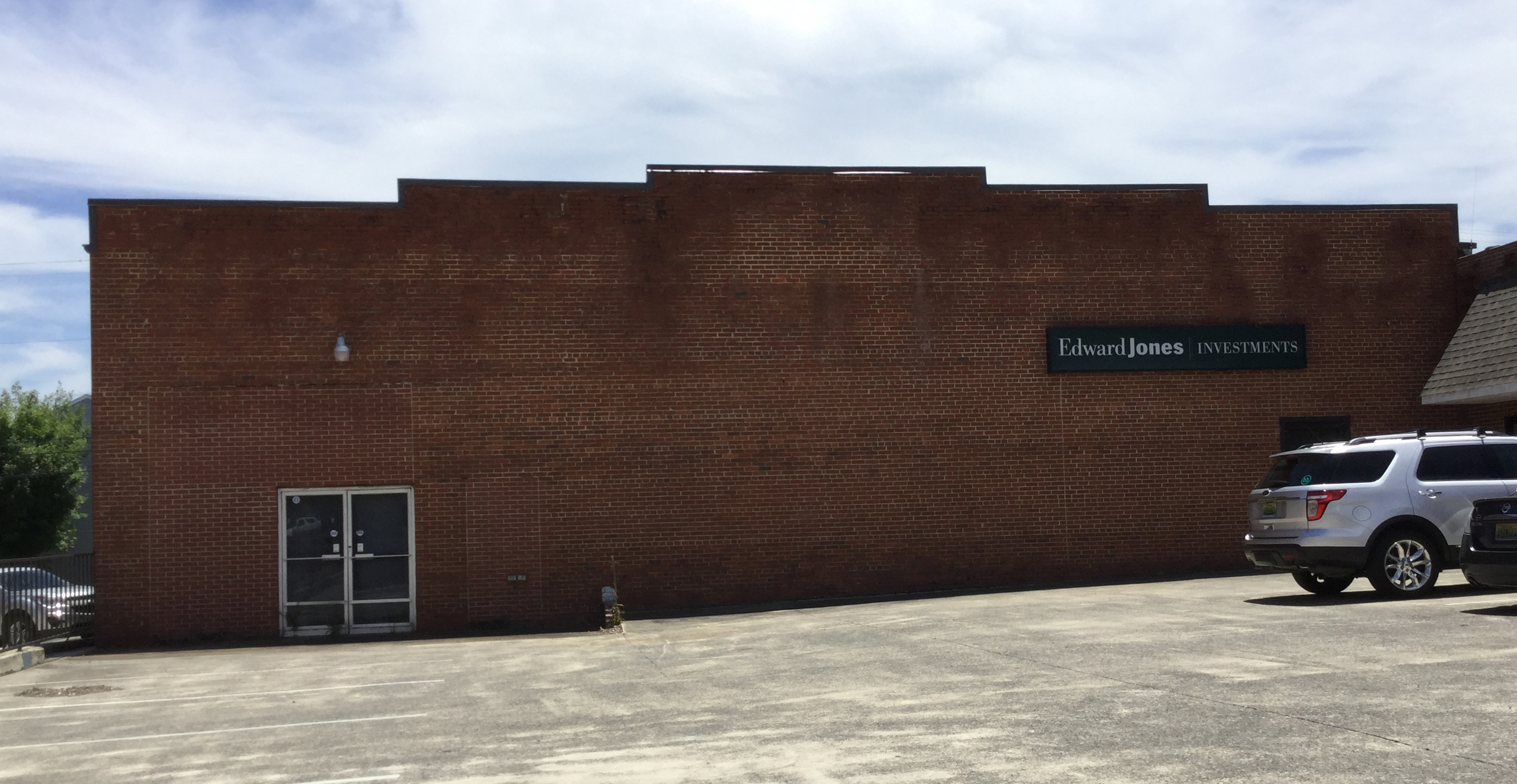 1950s: First Monday Detail
Notice Benson Childress Hardware on the left, the Hunt Stuart house, and the tractors on display in this photo.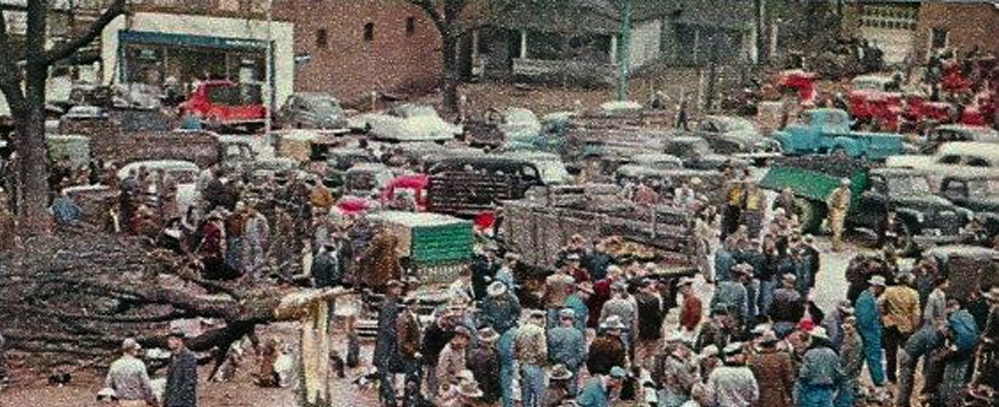 1957 aerial view showing the International Harvester Building
This aerial photo taken in 1957, before the Fred's Building was built. It shows the vacant lot when it still contained houses and trees. The tractor repair business in the dark building in the foreground.