Built in 1931-32 as part of the Word Block, the business enterprise of Hugh B. Keeble were located at 212 South Broad. It is one story brick building with glass display windows.
Immediately after the Word Block was completed, Hugh and Virginia Keeble opened H. B. Keeble and Company, General Merchandise in this space, and they sold appliances and small electrical devices such as clocks and radios. By the 1950s, this business had evolved into Keeble Grocery; this business is found in the 1952 yearbook and the 1956 and 1961 phone books (see their 1952 ad below). In the 1965 city directory and 1966 phone book, there is not business in this location but a business called Keeble Sundries is found at at 220 South Broad, which means that John T. Reid has sold his Reid's Sundries and the Western Union office to the Keebles. They managed this business in this location for some time, but by the 1972 city directory, there is no listing for 212 (Keeble Grocery) but the Blue Moon Cafe is at 220, the Reid Sundries/Keeble Sundries space. Ann Chambless remembers that the Keebles had a clothing store in their later years.. Hugh and Virginia Keeble had no children, and the building is owned by their nieces and is currently unoccupied and for sale.
Hugh's brother Harris also had a business on the square, on the north side in the Derrick Building.

Current view: unoccupied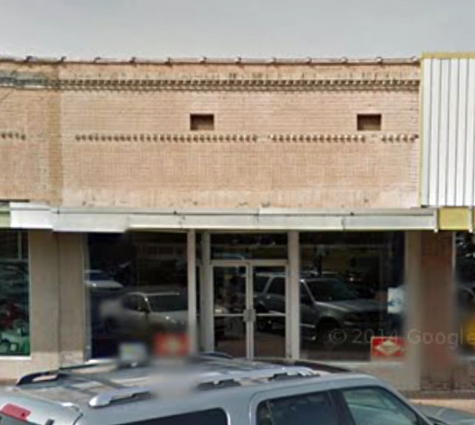 1940s parade showing H. B. Keeble General Merchandise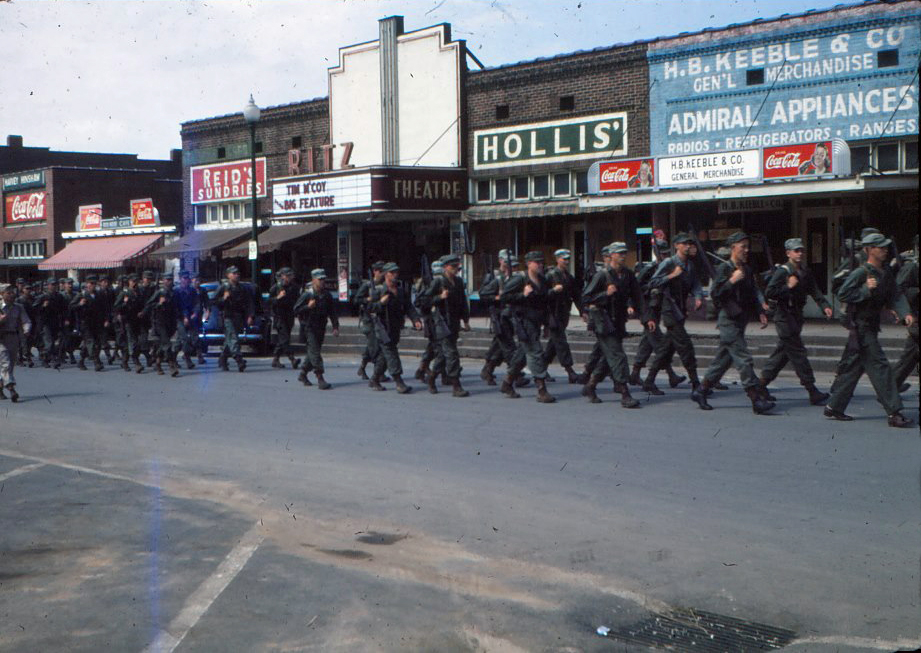 1952 ad for Keeble General Merchandise from the JCHS yearbook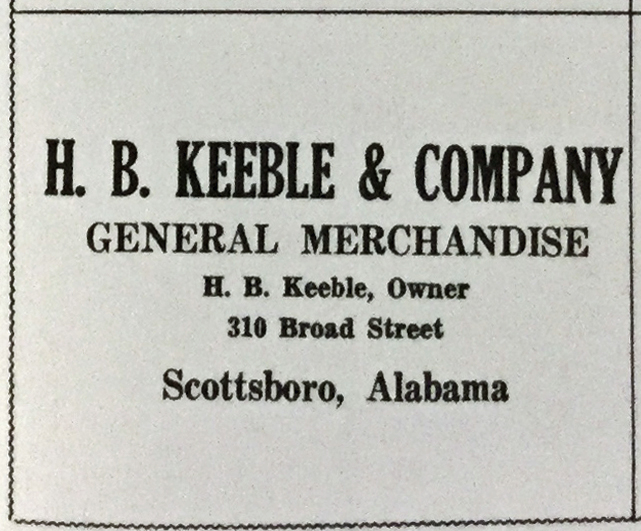 Keeble Grocery in the 1950s
These photos of Keeble Grocery and owners Hugh and Virginia Keeble are from the Daily Sentinel's book Reflections II.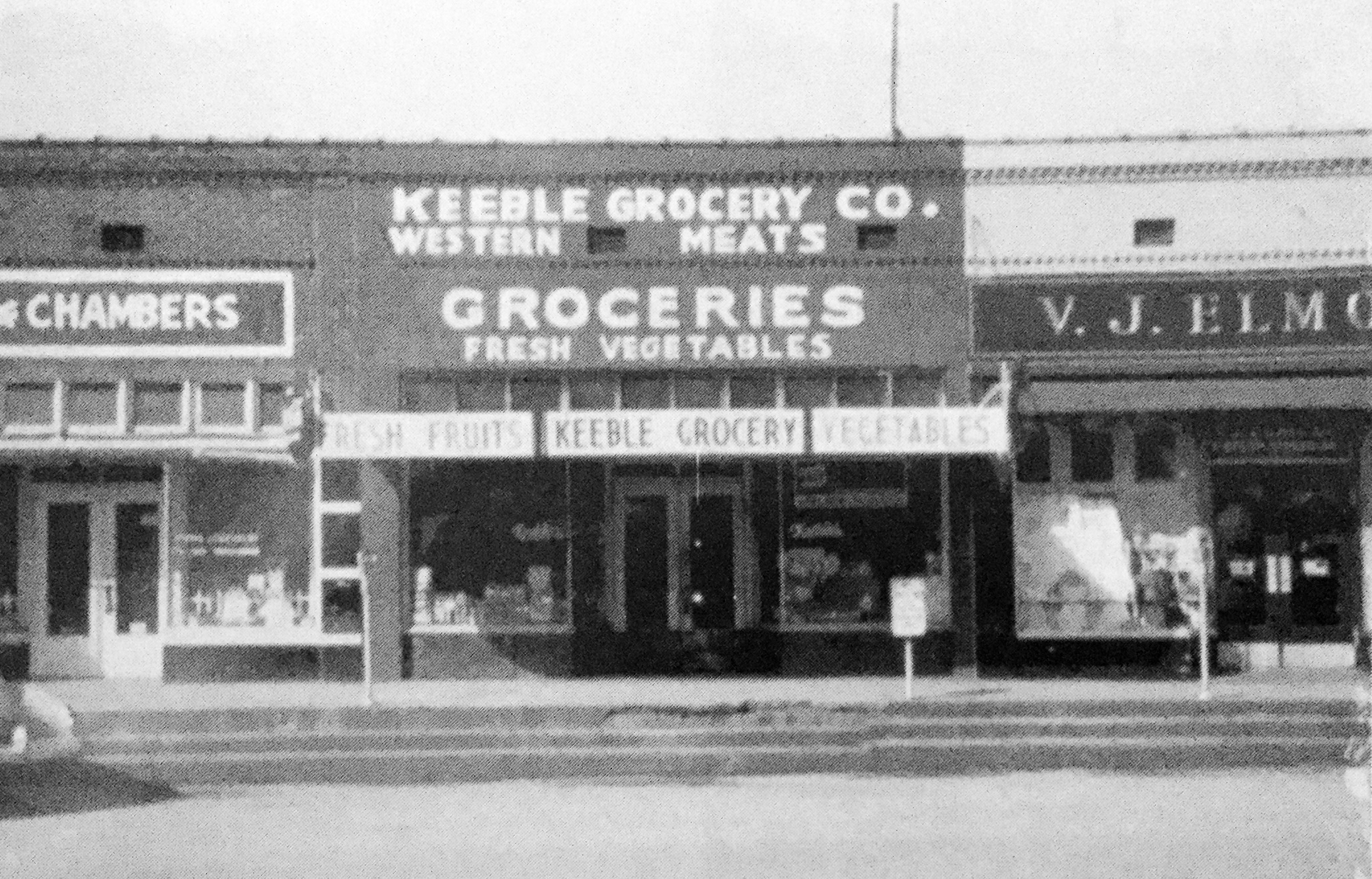 1954: Owners Hugh and Virginia Keeble