Built in 1939-40, the Lynch Building is located at 221 South Market Street. It is a one-story, red-brick building with a metal decorative canopy above entrance. When the historical registry survey was made, the entry featured a single-leaf vertical board with staggered lights. Sash windows with metal awnings flanked entry: double on the left and triple on right.
When it was built, its first occupants were the publisher and staff of The Progressive Age newspaper. A picture below shows Publisher Jim Benson with his staff in front of this building. In the 1956 phone book, it housed the medical practice Dr. Marvin L. Lynch; he is found in this space until at least 1975. The building still bore his name in 1981 when the historical registry survey was taken. It is currently the law office of Charles Dawson.
According to his findagrave entry, Dr. Lynch came to Scottsboro as a county health officer in the late 1920's. He was the junior doctor serving with Dr. R. R. Bridges who examined the women who stated they had been raped by the Scottsboro Boys. Dr. Lynch did not believe the women had been raped and spoke privately to the presiding Judge. He was never asked to take the stand to testify.
Dr. Lynch was the husband of Anna Katherine Cosgrove Lynch and the son of Josiah S. Lynch and Ella Caroline McWhite Lynch. He died in 1975.
Current view: Charles Dawson, Attorney at Law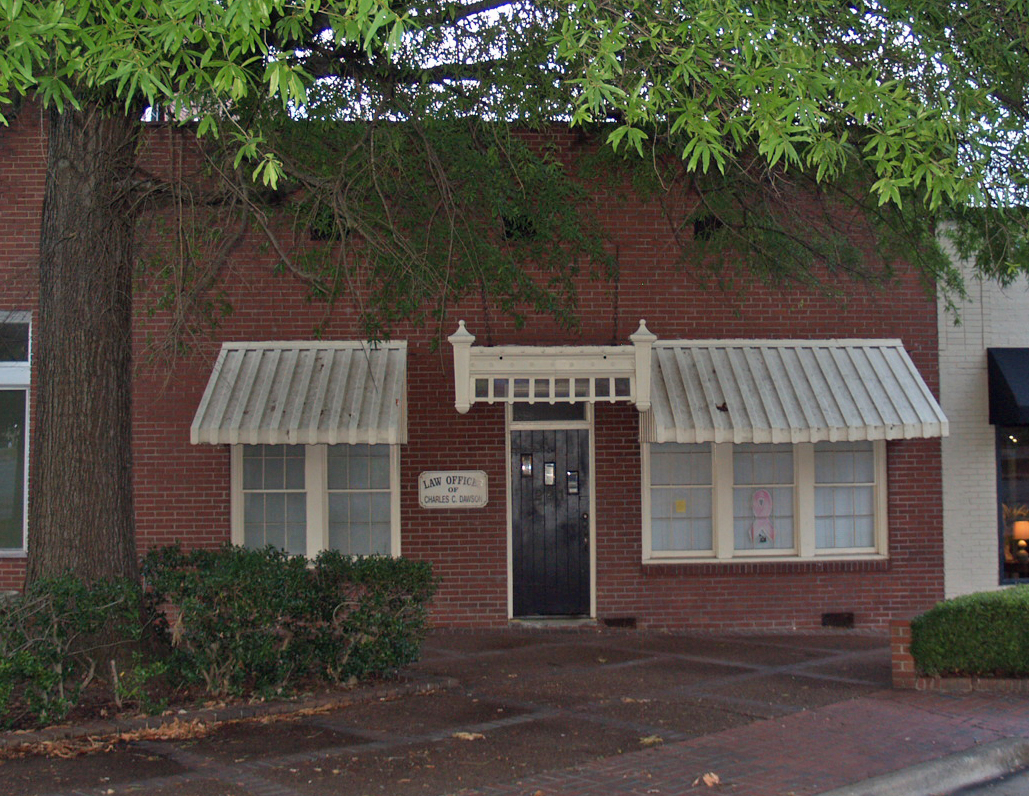 Progressive Age Office in the 1940s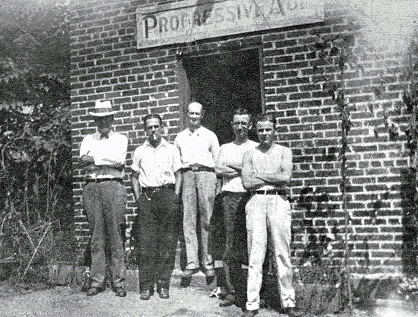 L to R, Jim Benson, Editor, Bill Shelton Sr., H. M. Henderson, Parker Campbell, Andy Dink Cotton
Dr. Marvin L. Lynch as a young man
This photo was taken from Facebook, posted by his daughter Caroline.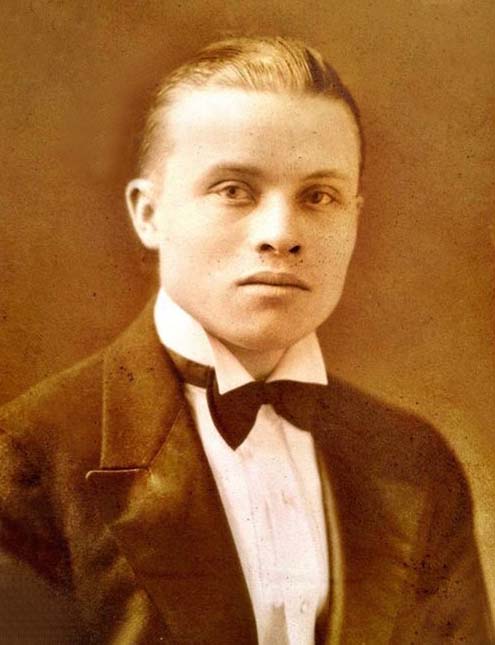 Lynch Building in 1975