Located at 120 East Peachtree Street, the building referred to here as the Old Hickory Annex was built in the early 20th century. It is a two-story, painted brick building featuring a cornice of angled headers below a belt course. The second floor includes two groups of double sash windows that are boarded up. The ground floor is composed of plate glass display windows.
In the 1956 phone book, this building housed the Lad'N Lassie Shop and the Alabama State Employment Service. In the 1961 phone book, the state employment office had moved. In 1965 this space was occupied by Tru-Discount. In 1966 this space was occupied by Thrifty Mart Sundries. This business continued to be in this space through 1970. By 1972, this building was home to Clay's Wigs and Accessories.
When Clay's left this space about 1978, Old Hickory Smokehouse next door took over the space and used it to it house their pool chemicals and testing business. The building sold in 2000 to the Safety First Services company, who remodeled it substantially and made it a permanent part of the adjoining Masonic building.
Current view: Safety First Services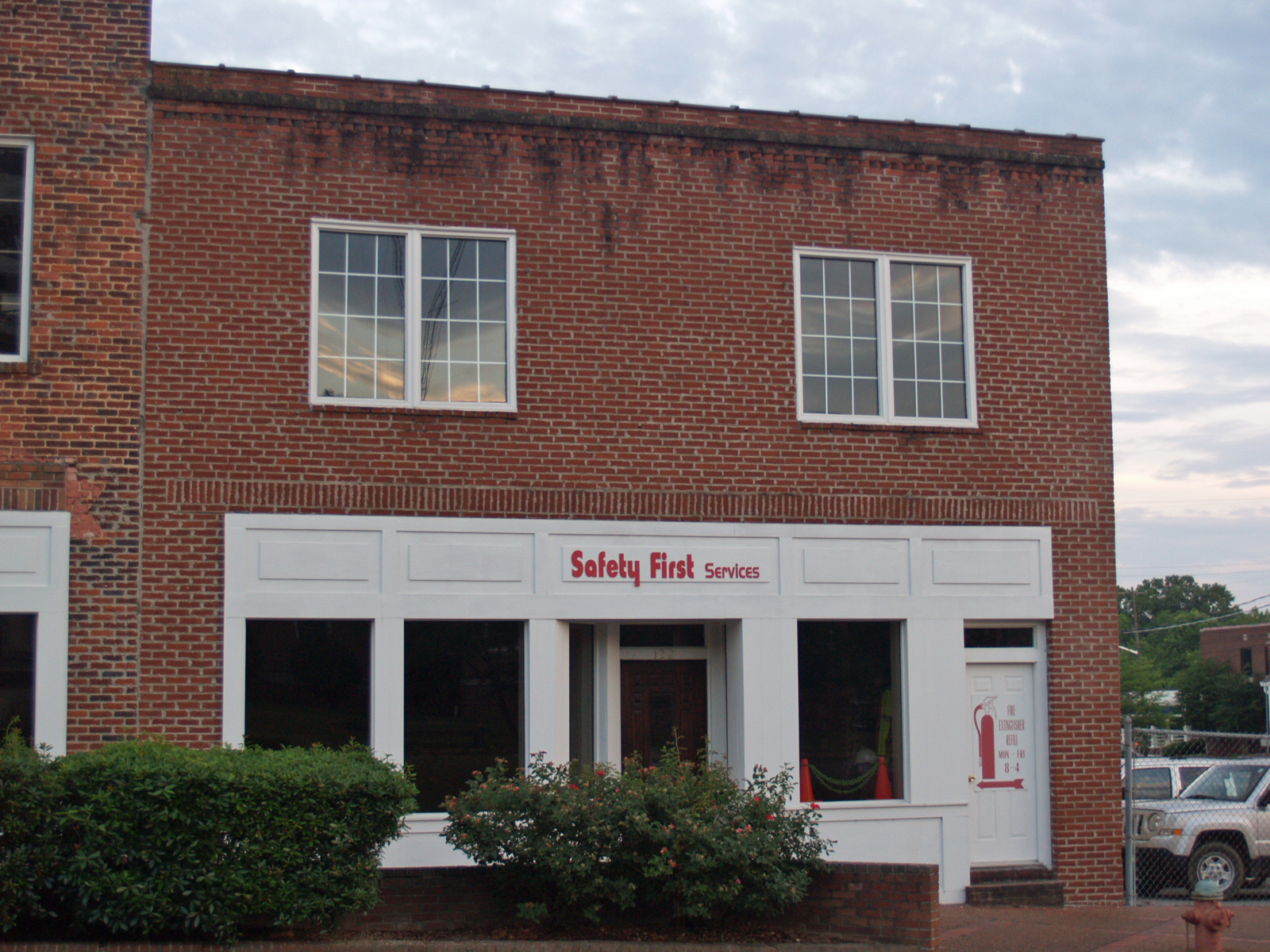 1940s photo of this building from the Alabama Archives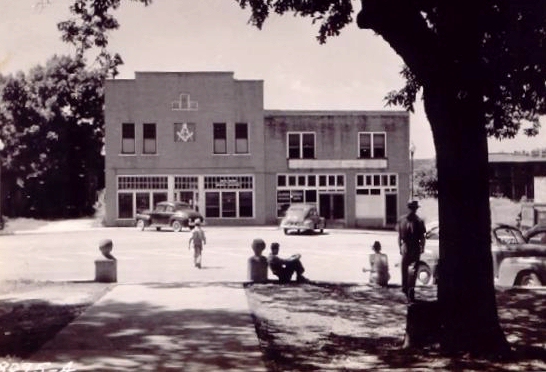 Late 1960s: First Monday photo showing the Thrifty Mart
This First Monday photo from the late 1960s show the Thrify Mart in this location, along with the Moon Light Cafe.