Built in 1937, the United States Post Office building is located at 101 South Market Street. It is a one-story, red brick building. The entrance framed by fluted pilasters and full Ionic entablature. A W.P.A. relief sculpture decorates the lobby.
Before this building was built, the post office was located first at the right side of the Bank Building on the square in the early 1900s and later in the Proctor Building in the 1920s and 1930s.
In some city directories, the post office is also the address of military recruiting offices. In 1975, for example, 101, the address of the post office is also the address of the US Army Recruiting Station. There is not much free space in the post office. David Bradford, whose Viet Nam draft number was 167, remembers that the recruiting offices were in a basement entered from the rear of the courthouse.
The Old Larkin Home was located on the vacant lot behind the current post office, at the west corner of Willow and Scott Street. This was the ancestral home of Emma Lou (Larkin) Lovelady. Her income tax preparation business was located adjacent to her house at 209 East Larkin Street in the 1956 and 1961 phone books; the business had added a Lovelady and moved to 110 South Market in the 1966 phone book.
Current view: Post Office
WPA-era bas-relief sculpture from the post office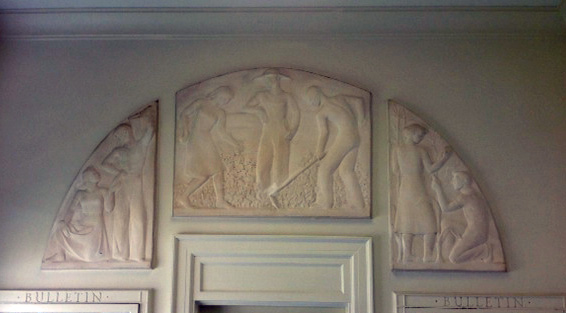 Adele Rivers' photo of the old Methodist church, site where the post office would be built.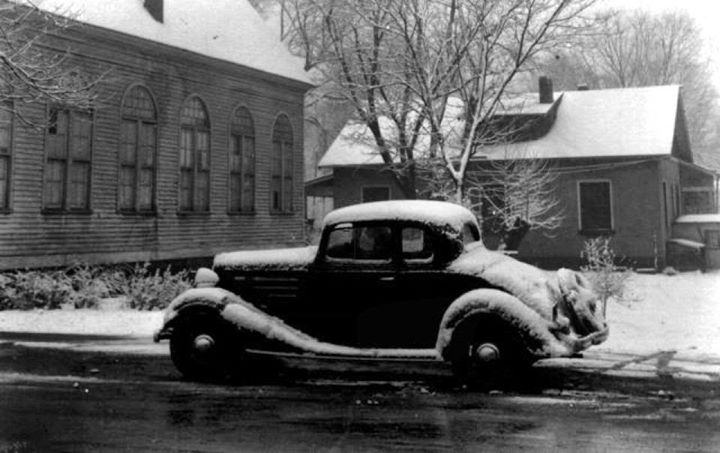 Horace Armstrong standing in front of the post office site
Walt Hammer found this photo of Horace Armstrong standing behind Hodges Drugs Store. The old Methodist church that sat on the site of the post office (which was building 1937) is seen behind him.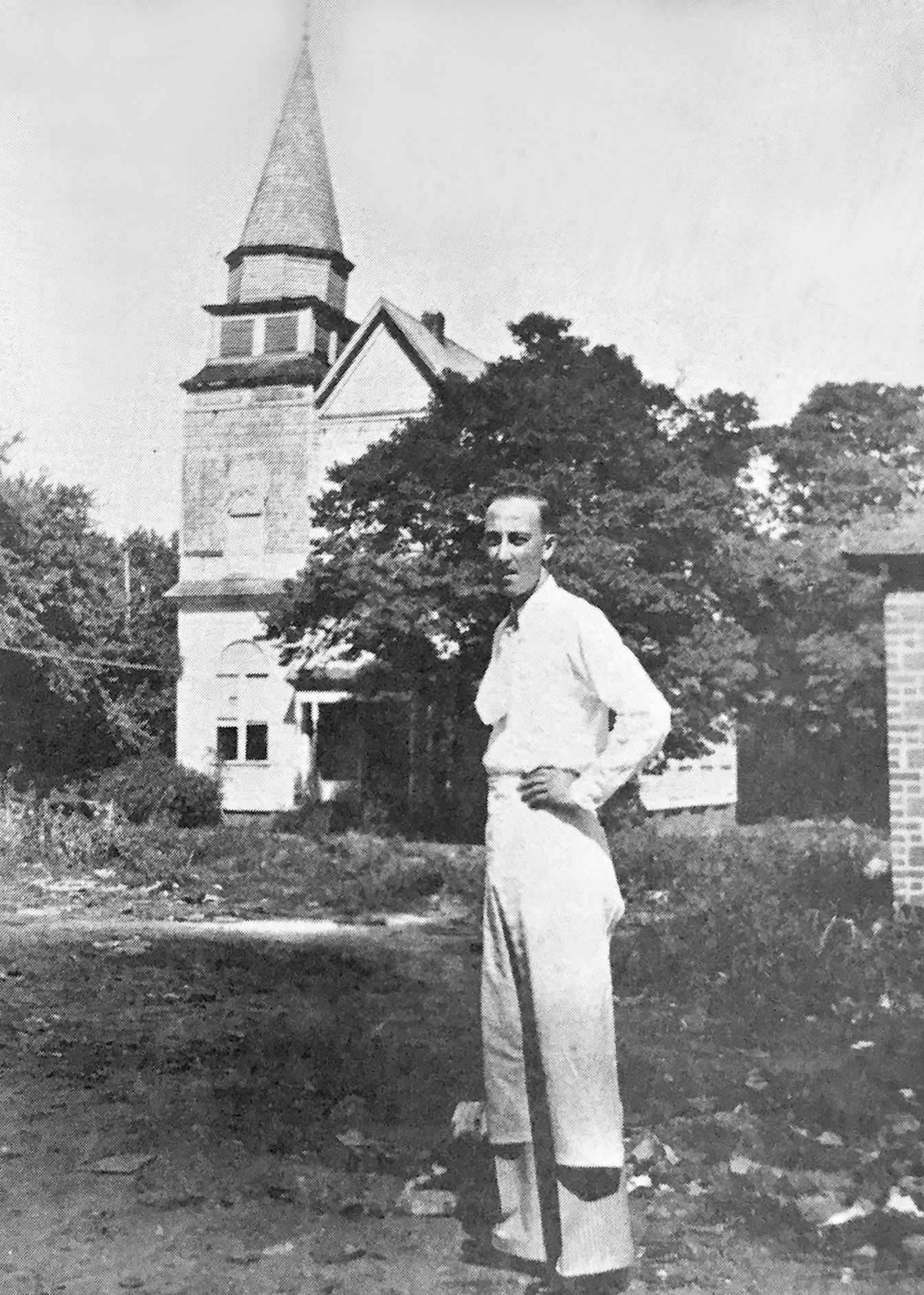 1928: Post Office in the Proctor Building
Walt Hammer found his 1928 photo of the Proctor Building and Word Motor Company when it was on the square. Notice that the post office is in the Proctor Building on the left.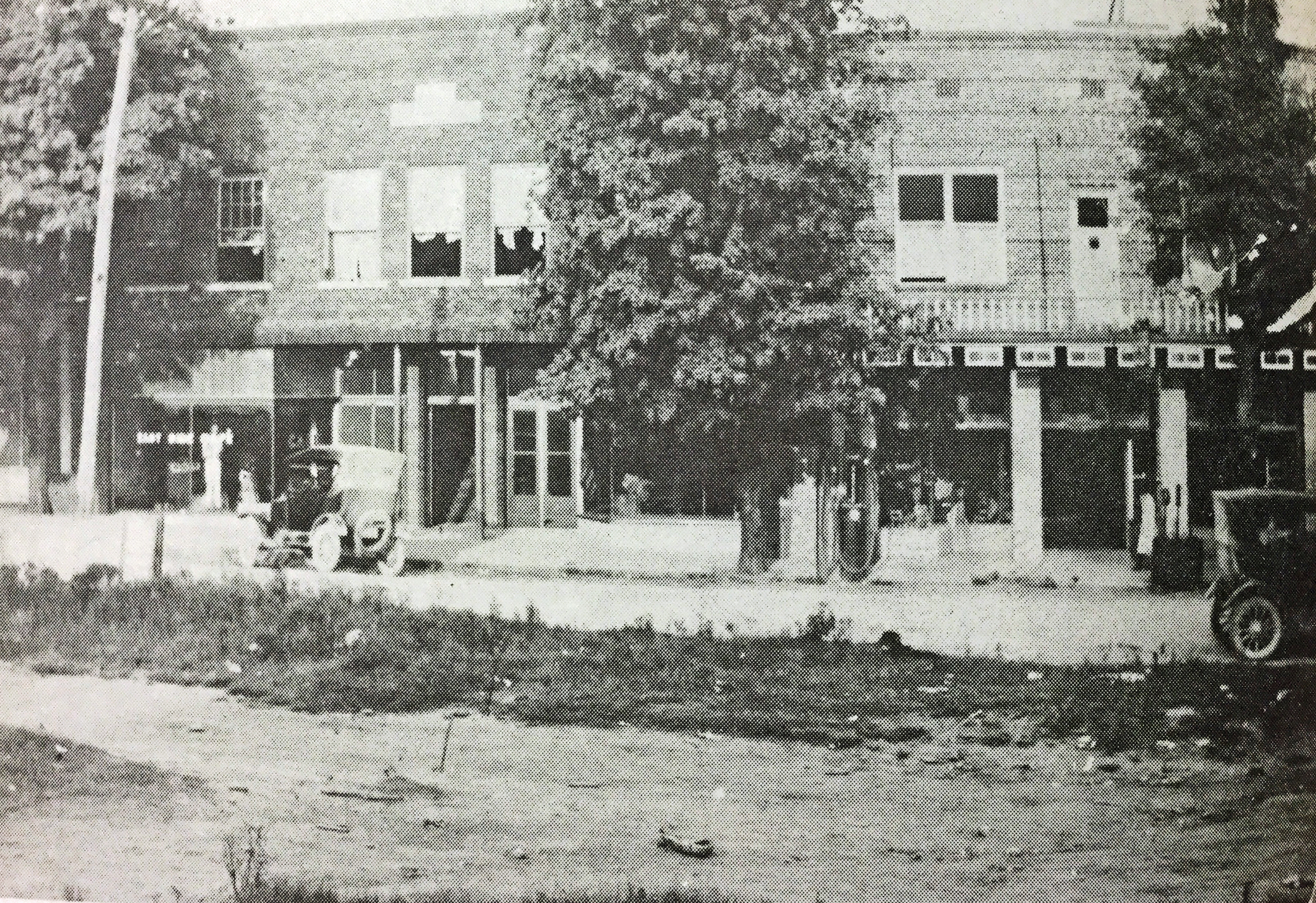 Two women in the 1940s in front of the Post Office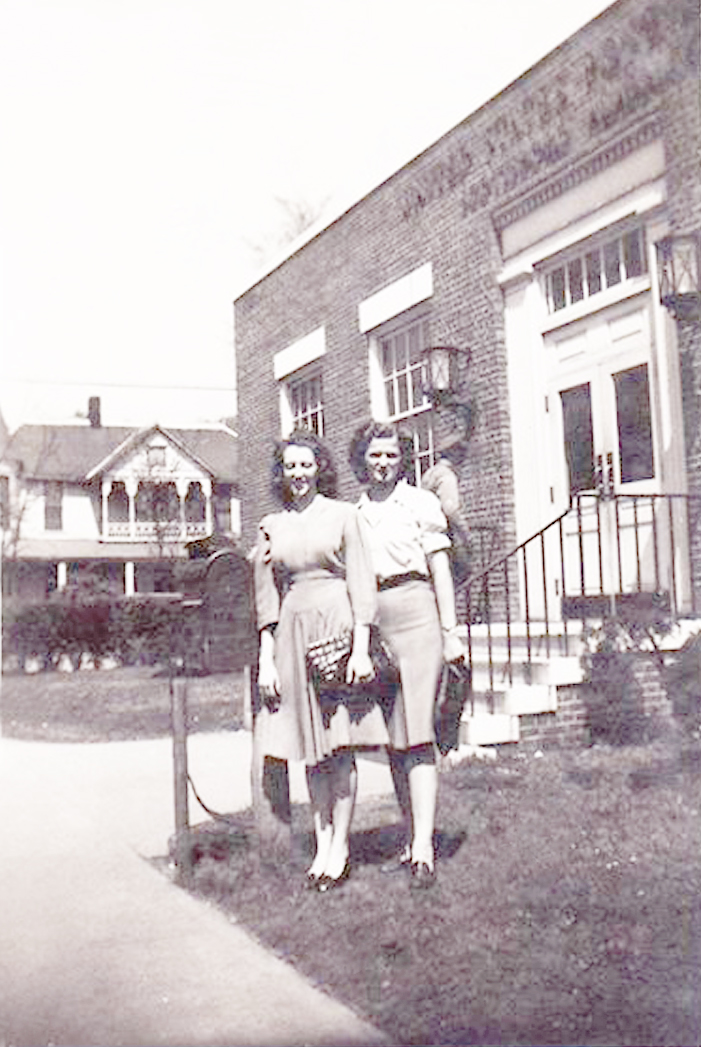 Sketch of the Robinson-Shelton home
Here is a drawing of the house, the William James Robinson and later Brad Shelton family home that you can see in the background of the previous photo. Currently in this location is a car detailing business is currently located (previously the Dodge dealership).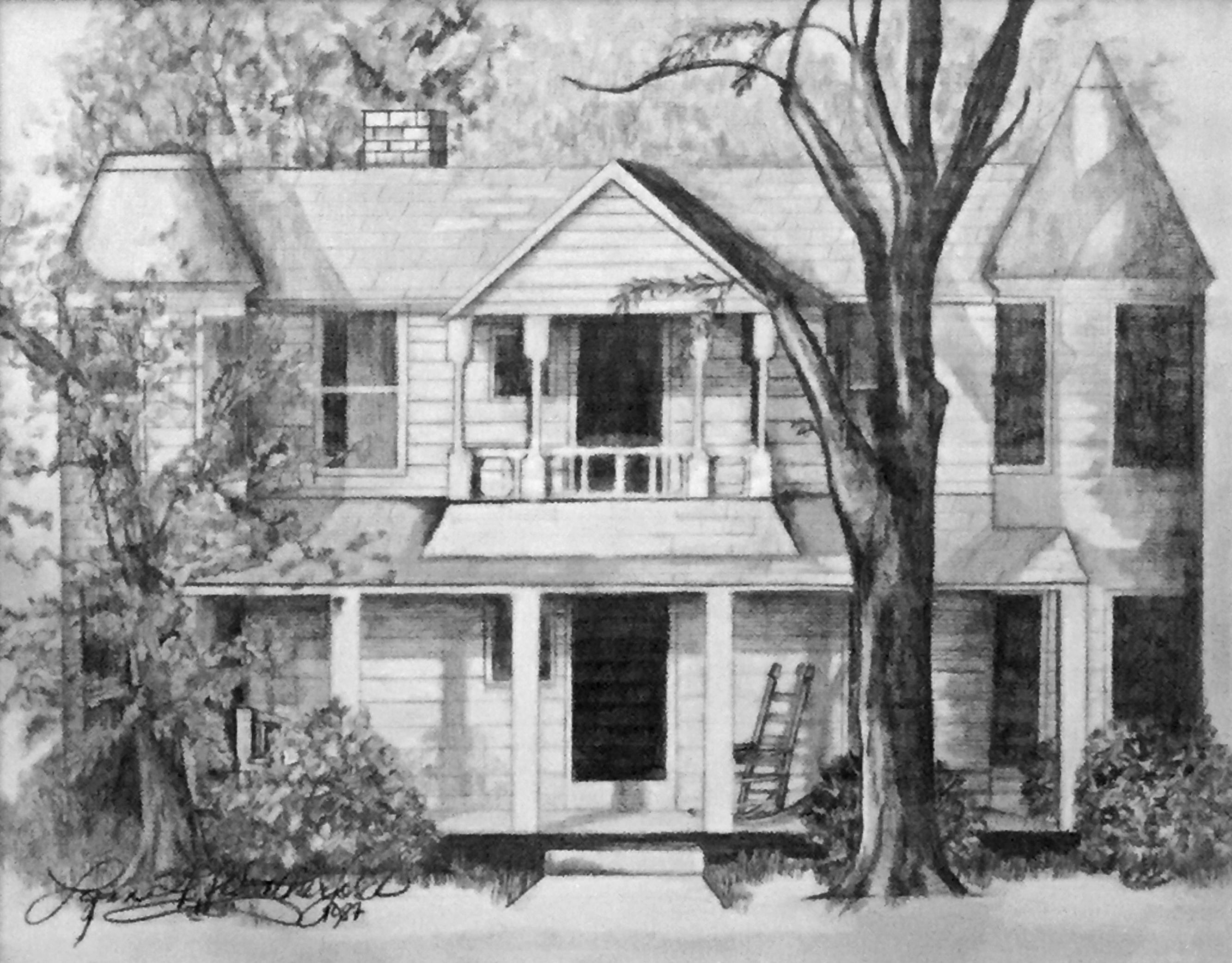 Postcard 1970s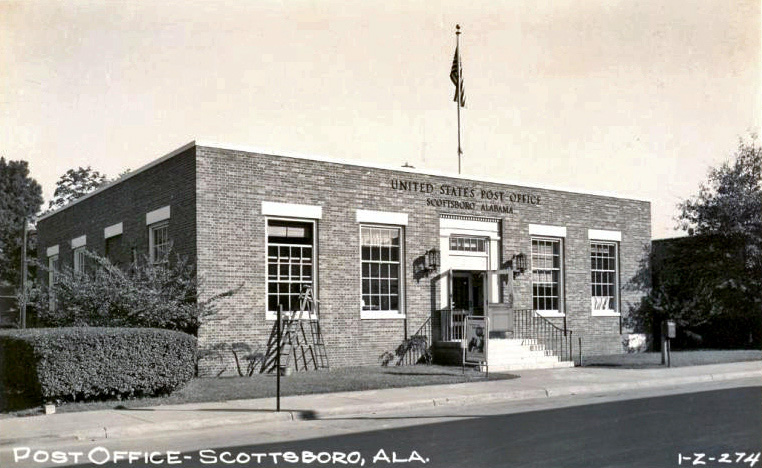 Building the Post Office
These photos were put on Facebook by WHOM.