According to The History of Jackson County, the Cumberland Presbyterian congregation first met in the opera house on Laurel Street, just off the west side of the courthouse square under the leadership of the Reverend E.J. Stockton. The opera house during this time period served several other denominations as well.
The Willow Street church was built in 1883 and served the congregation until Easter Sunday, March 14, 1954 when the new building on Kyle Street was dedicated.
The Willow Street location was sold to W. J. Word Lumber, and it was torn down to create parking space.
Winter of 1917-18
This photo is from a set purchased from eBay. Bill Tally pointed on in commentary on this photo in Facebook that the church steeple in this photo belongs to the Cumberland Presbyterian Church (located in what is now the parking lot of Word Lumber) before the church built a new building in 1954 and moved to 315 South Kyle Street. Bill notes that that the Hal Hurt family lived in the house to the left of the church, and that his grandfather and father's family lived to the right of the church.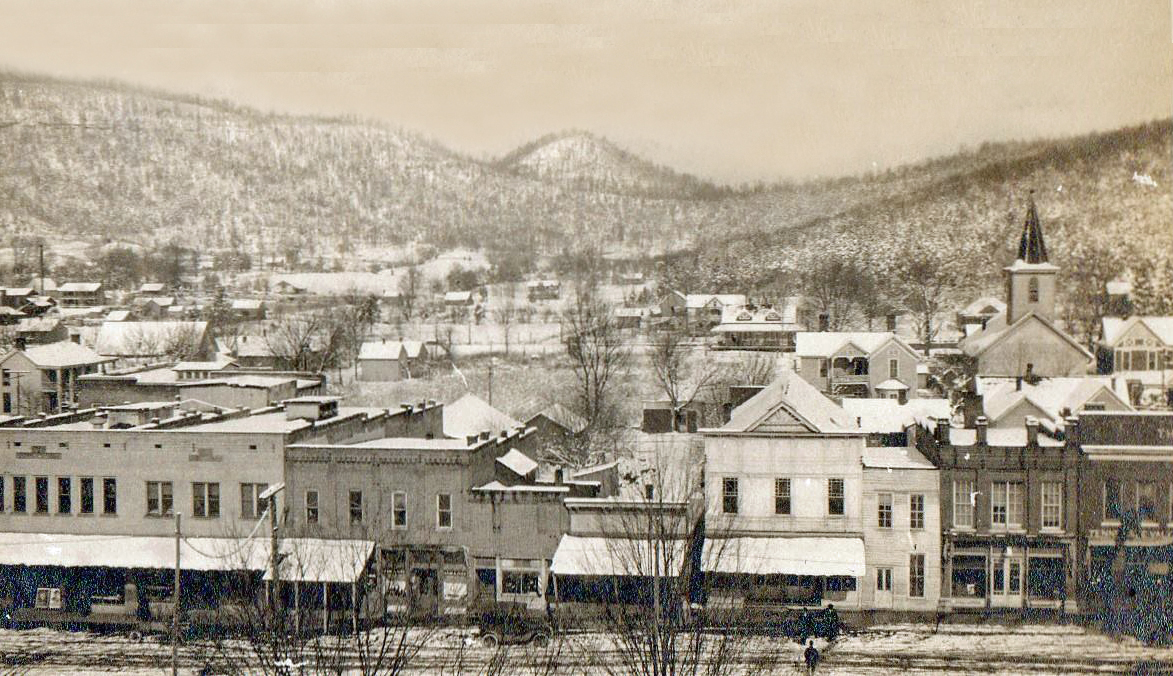 1920, a slightly later photo and a slightly higher view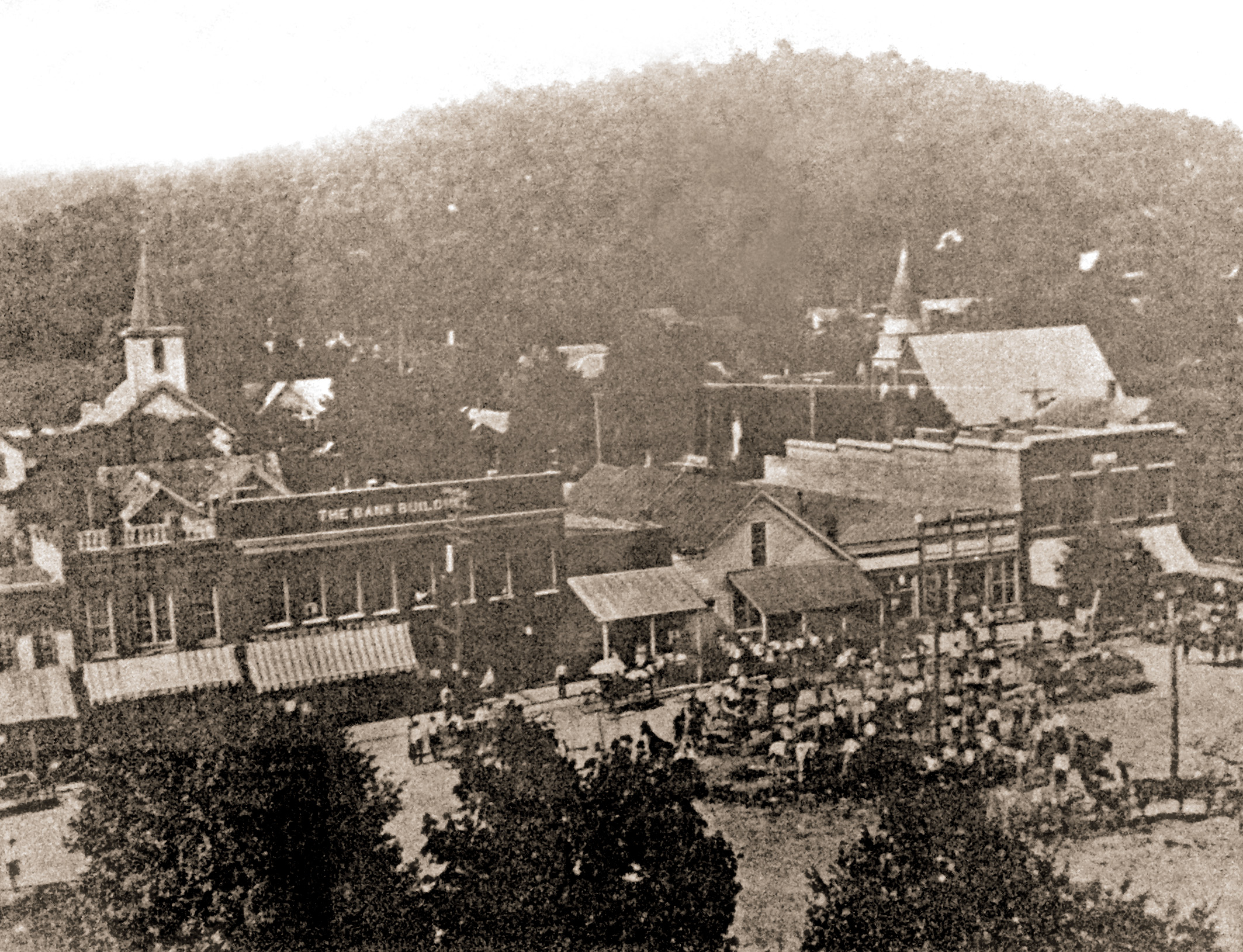 1936 Postcard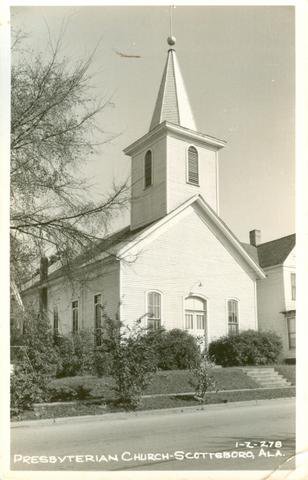 Sketch of the 1883 church