This lovely sketch of this lost piece of Scottsboro history is hanging in Timeless Treasures antique store on Broad Street. According to the store owner, this is a sketch of the Brad Shelton family home.
Ann Chambless researched this house and thinks that it is also the W. J. Robinson home. In the 1900, 1910, and 1920 censuses, W. J. Robinson and his wife Evelyn "Evie" (Brown) Robinson, the daughter of Milton Perry Brown, lived here. Ann notes that the house was torn down for the construction of Ham Meredith and Lee Boyd's motor company.
Here is a photo of Evie and W. J. from their granddaughter. Here also is an ad from the 1902 Scottsboro Citizen about the funeral home part of this business. W. J. died in 1902, only 42 years old, and it is clear that Evie, her daughter Mayme, and her father M. P. Brown are trying to keep the business going and collect debts owned to them.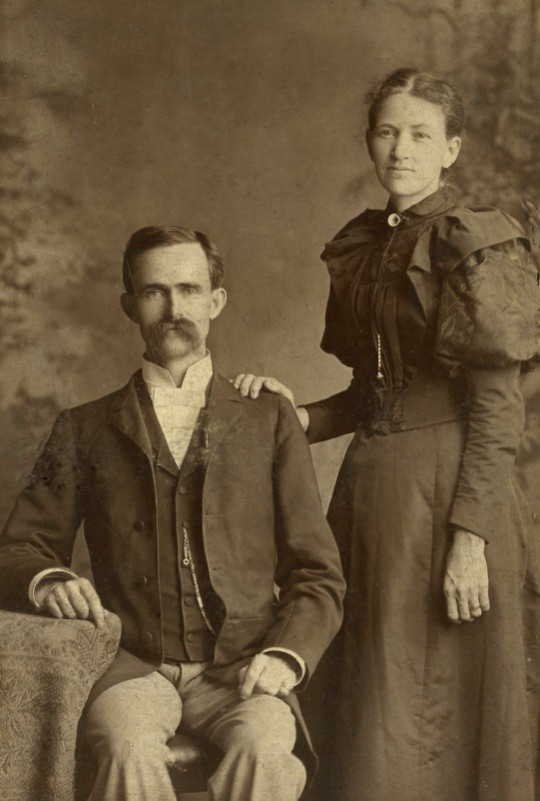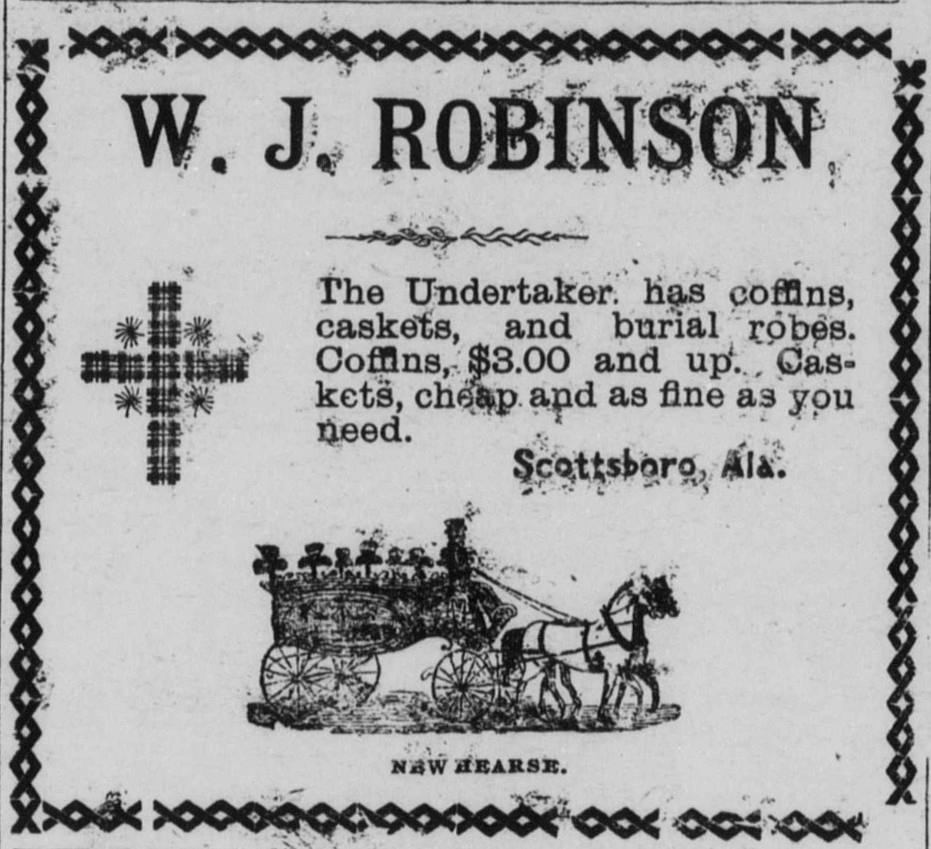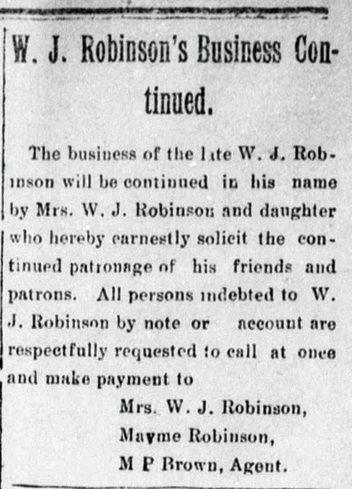 Current view: Brickley Plumbing and Electric

Sketch of the Robinson-Shelton home
Here is a drawing of the house, the William James Robinson and later Brad Shelton family home that you can see in the background of the photo below. Currently in this location is a car detailing business is currently located (previously the Dodge dealership).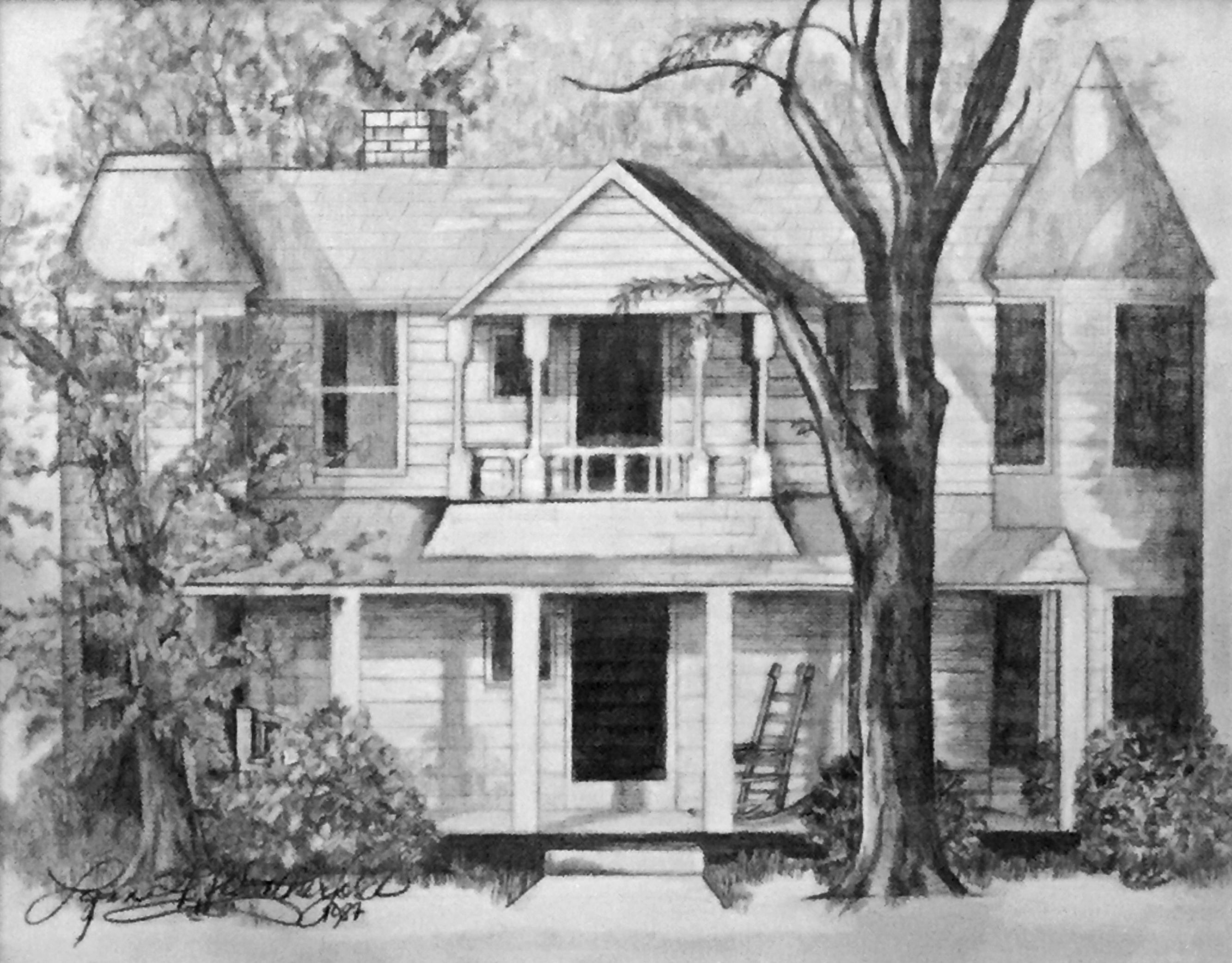 Two Women in the 1940s in front of the Post Office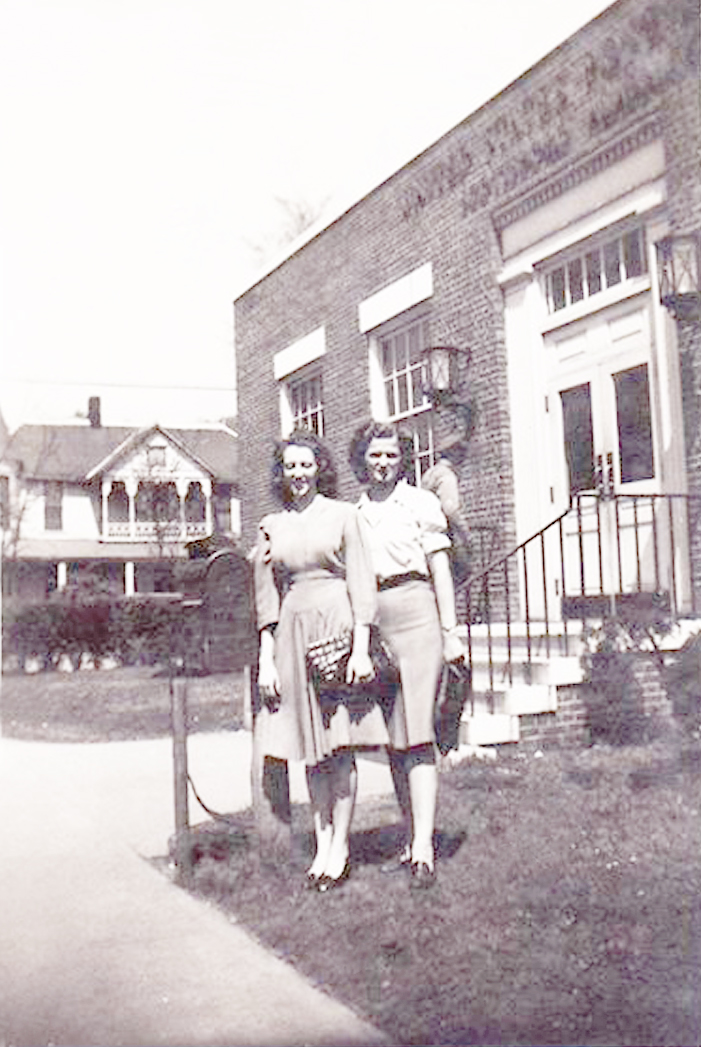 1940: Robinson House
Mary Presley Cox found this photo of the Robinson house in her album, and noted that when she was a girl, the Parker Campbell family lived in this house. Mr. Campbell was the editor of the Jackson County Sentinel for 41 years, 1936-1977.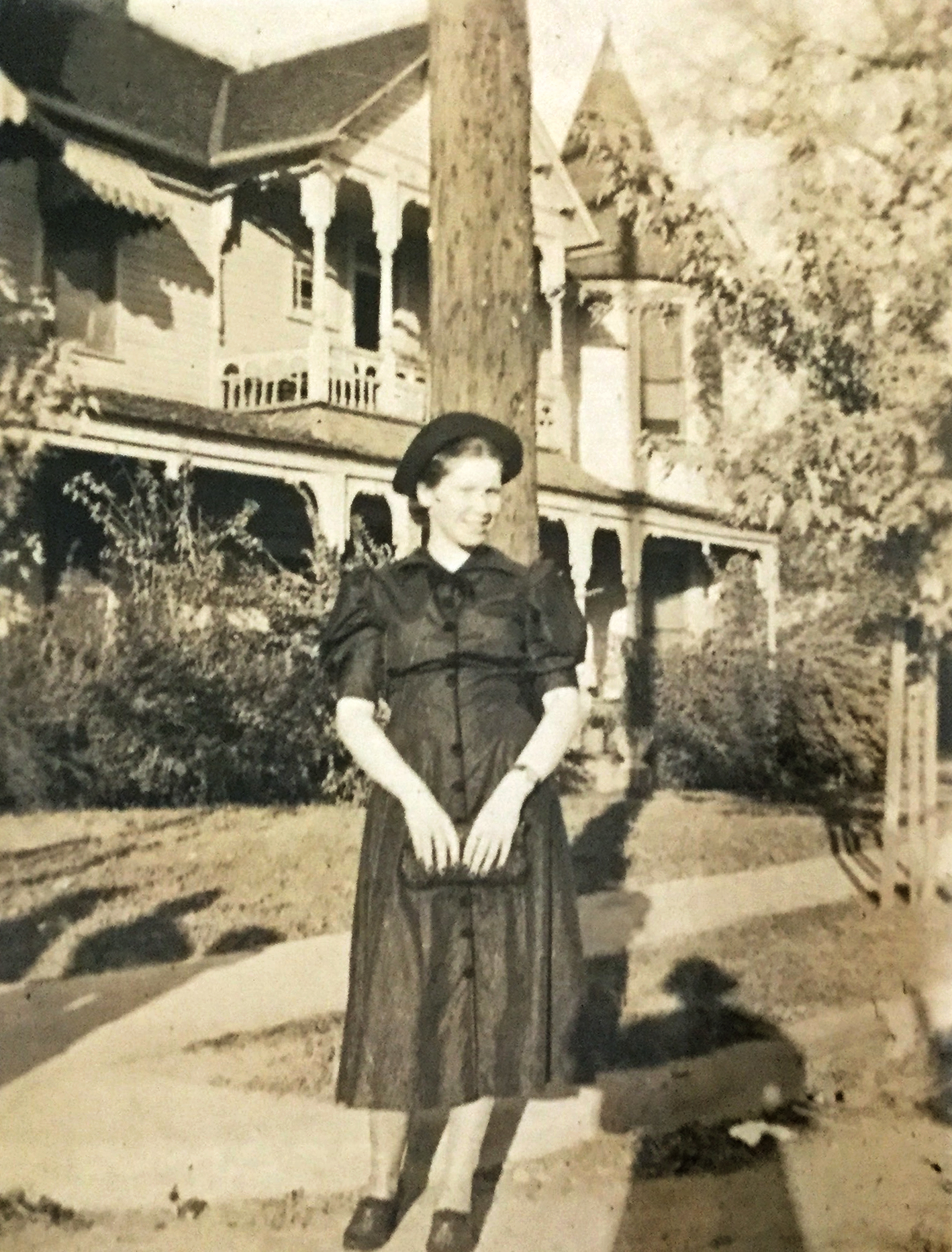 1930s: This location as a Dodge Dealership as early 1930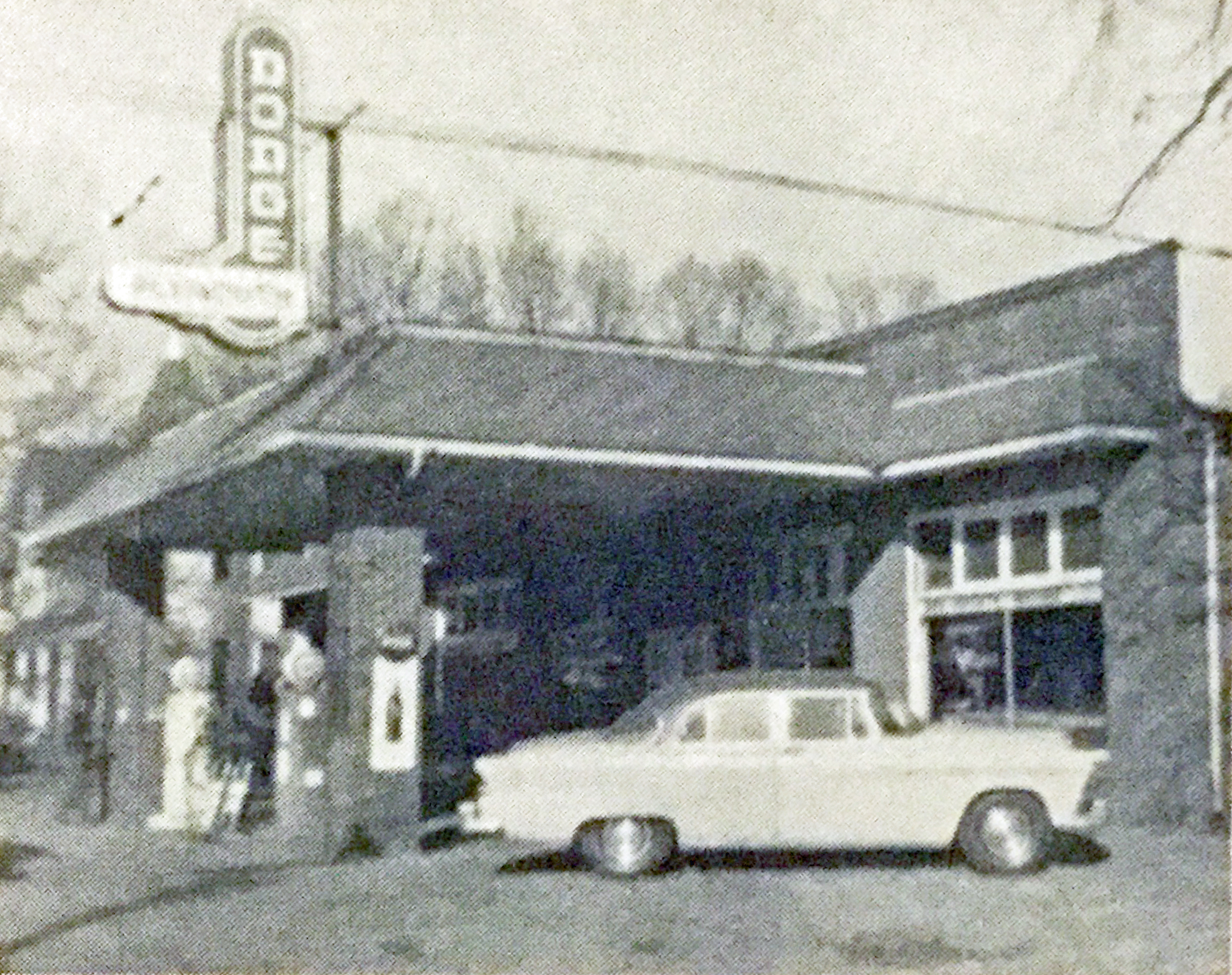 1942: This location as a Boyd & Meredith Jackson County Motors
This photo is from the 1942 yearbook showing the Dodge and Plymouth dealership owned by L. L. Boyd and H. A. Meredith.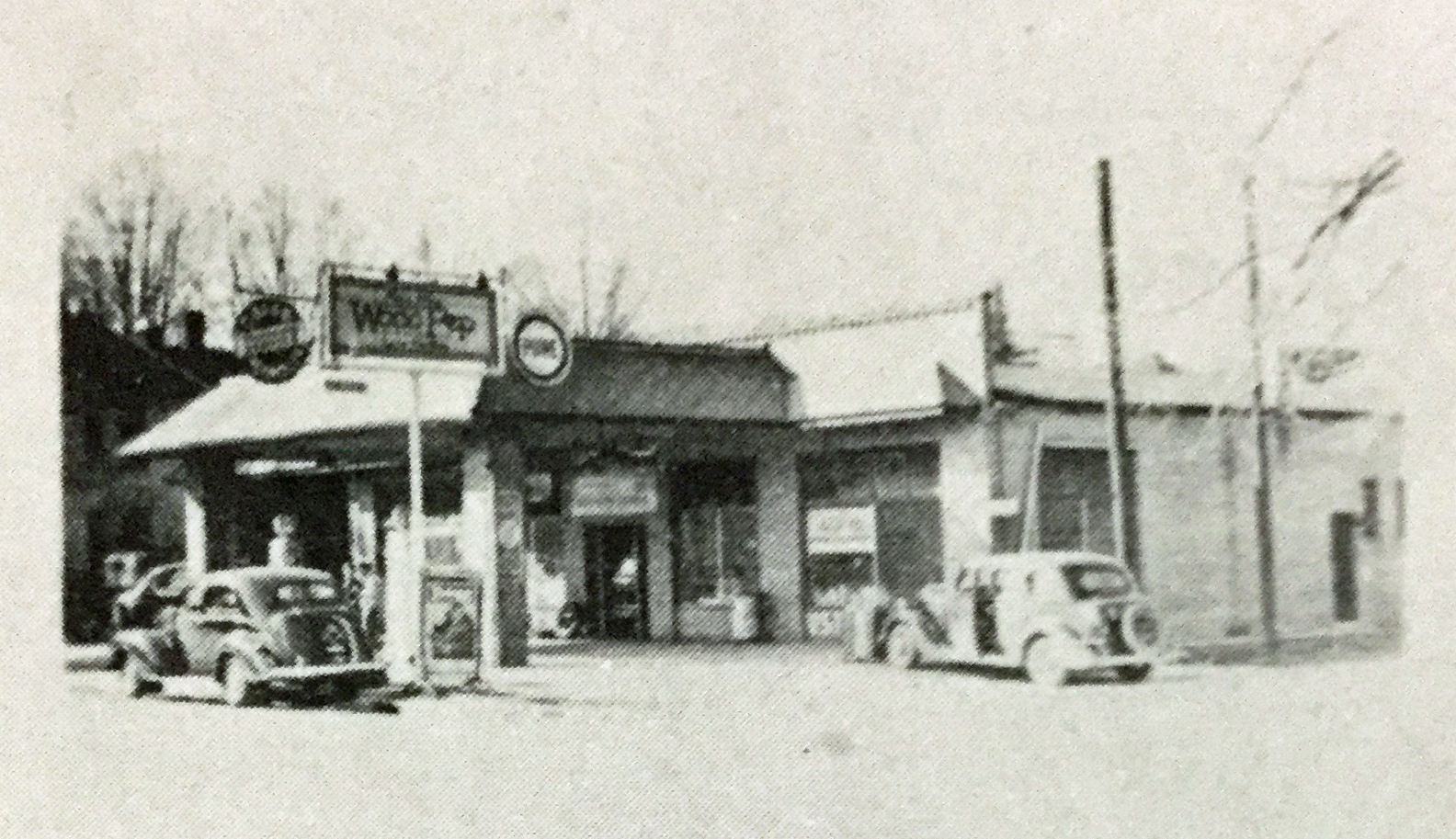 1940s: men work worked at Boyd & Meredith
Paul Machen provided this photograph of the men working at Boyd and Meredith in the early 1940s. These men are, L to R, Unknown, Bill Akin, Unknown, Unknown, Unknown, Leroy Hester, Unknown, Unknown, Unknown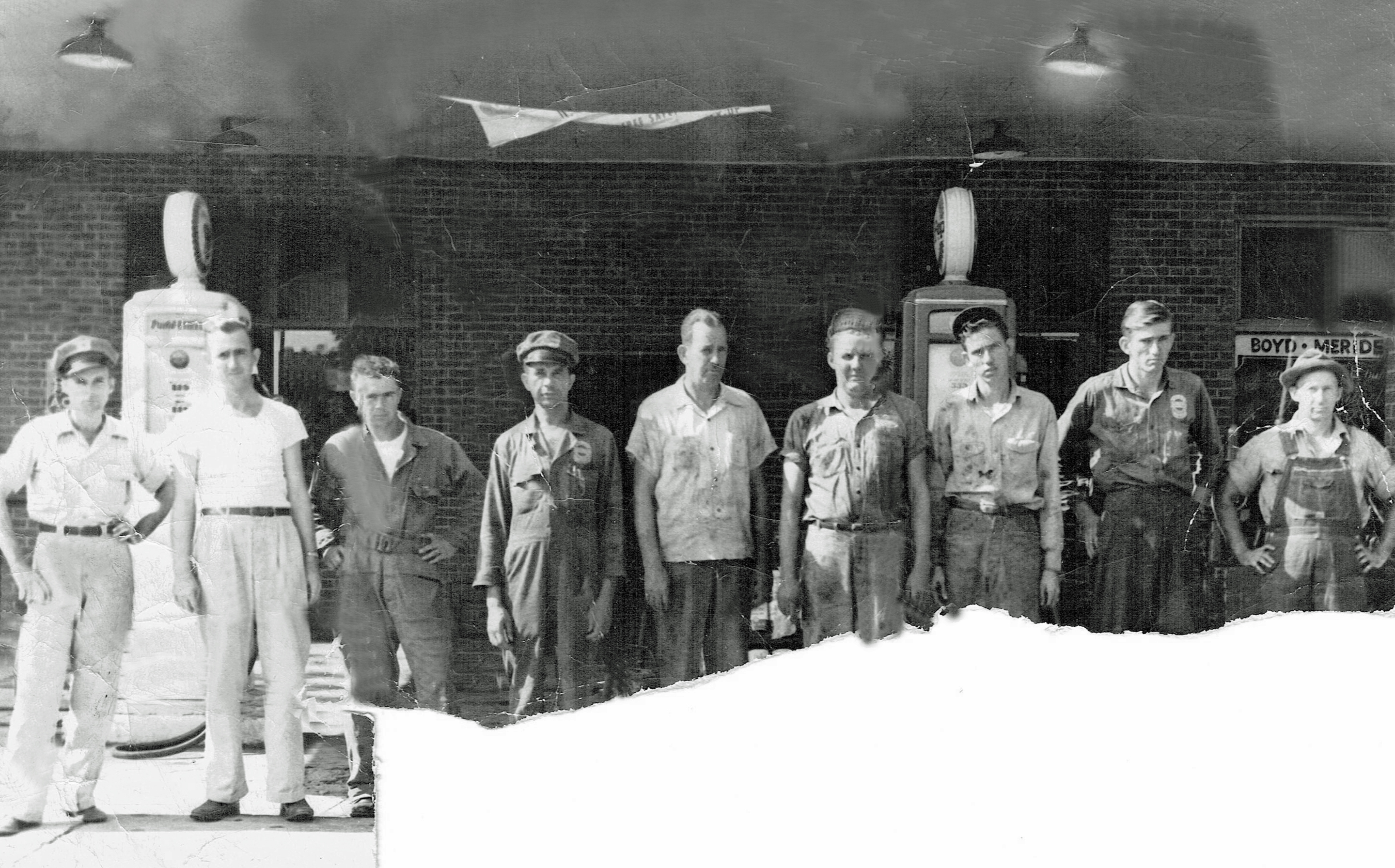 1951: Boyd & Meredith ad in the yearbook