The building numbers and locations in this block become very confused. The best way to understand it is to look at the logical numbering of this block as it existed in the past.
Buildings with Addresses Assigned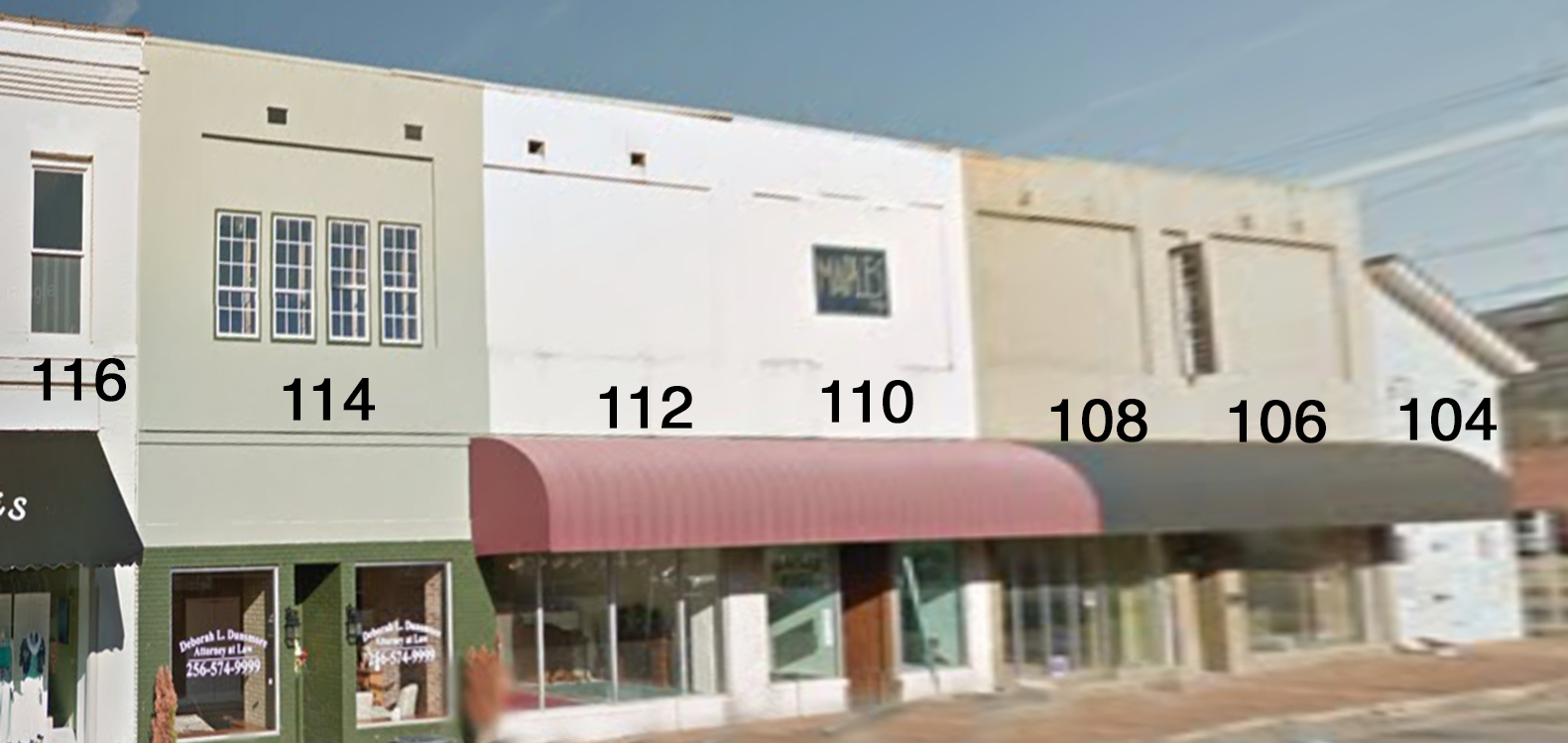 The current distribution of addresses is as follows:
116 Coplin Hardware Building: Goody 2 Shoes
114 Snodgrass-Gay Building, left half: Deborah L. Dunsmore, Attorney
112 Snodgrass-Gay Building, right half (currently no entrance): first quarter of Maples
110 Sterchi Building, second quarter of Maples
108 Sterchi Building, third quarter of Maples
106 Jacobs Bank Original Site, fourth quarter of Maples
104 Jacobs Bank Drive-Thru: Lackey Law Firm
Let's explore how these addresses have been distributed in the past.
1956 phone book
116 Coplin Hardware
114 City Meat Market. This address is no longer used. It is assumed that this business space was absorbed by Brown and Bergman.
112 Brown and Bergman Furniture
110 Jones Dry Goods
108 Yarbrough Furniture
106 Jacobs Bank
1960 city directory through 1965 city directory
116 Coplin Hardware
112 Brown and Bergman Furniture
110 Jones Dry Goods. This business was still active in 1967 but is not found in 1972.
108 Sterchi's
106 Jacobs Bank. Jacobs moved from this location by 1967.
For 5-6 years in the mid-to-late 1960s, the 104 drive-thru space was expanded into a small luncheon counter restaurant. Jane Moody Bergman explained that, "Jacobs bank was originally in building 106 the 104 building did not exist as it is. It was a drive thru window in a small area. Later some one added on to it and Leon Downey had a Hamburger place there. It served small burgers like Krystal!"
1967 city directory through the 1972 city directory
116 Coplin Hardware
112 Brown and Bergman Furniture
108 Sterchi's
Jane Moody Bergman provided these clarifications: "Sterchi's was in 108. When the bank moved to Laurel street, Sterchi's took it over. After Sterchi's closed Brown and Bergman took those buildings. When it became Cash and Bergman, they had expanded to whole side except the 104 and the hardware store, which was Ann's Gift Shop." For more information about the history of Brown and Bergman Furniture, see Snodgrass Gay Building next door.
1952 Yarbrough Furniture ad from the JCHS yearbook
This business is found in the 1956 phone book but is gone by the 1960 city directory, and Starch's is in its place.
1952 Jones Dry Goods ad from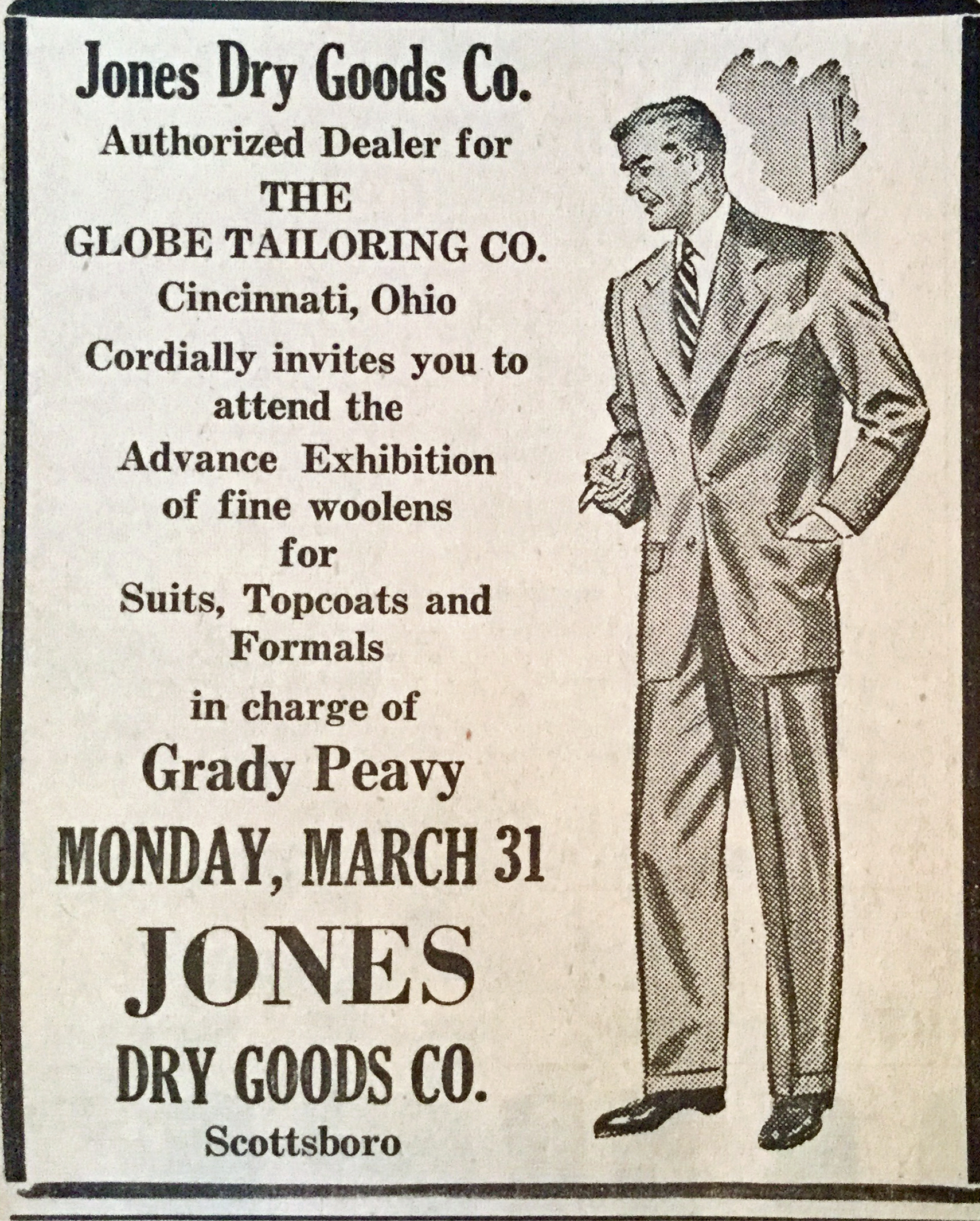 1960s photo of this block