Guntersville Lake Watershed Before TVA
Alabama's Marshall and Jackson Counties and the Tennessee River before the TVA reshaped the valley in 1934...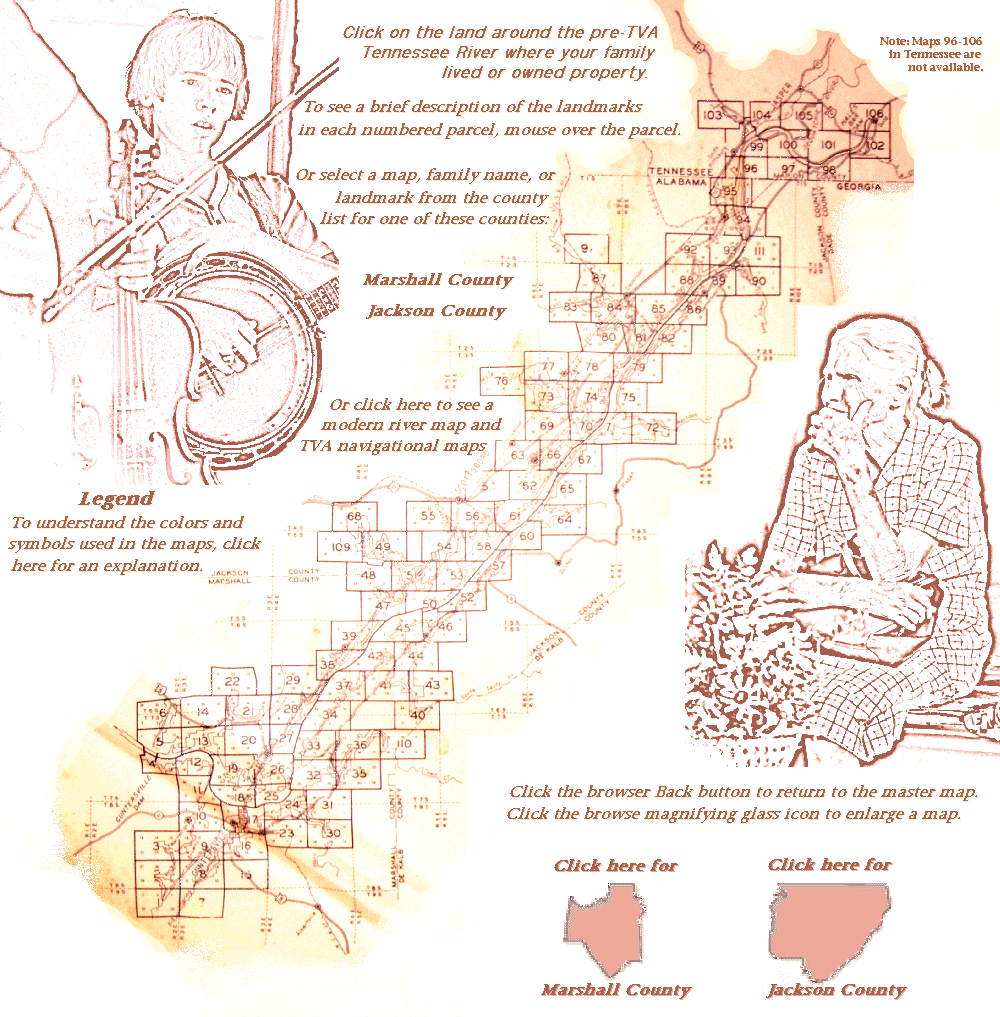 Final Version of the TVA Maps
here to display a list of the final maps. Or to see the maps in the context of the working maps, see the named link at the end of each map name from the list below.
Marshall County Map Numbers with Names and Features
To understand the maps in this collection, remember that they are defined in terms of the U. S. Government township and range designations. For more information about these designations, see Township and Range: The United States Public Lands Survey. Most of the maps contain township and range information, usually presented as a cross marks with numbers indicating the sector's position within the township. For reference, here is the township map of the county from the Alabama Maps web site.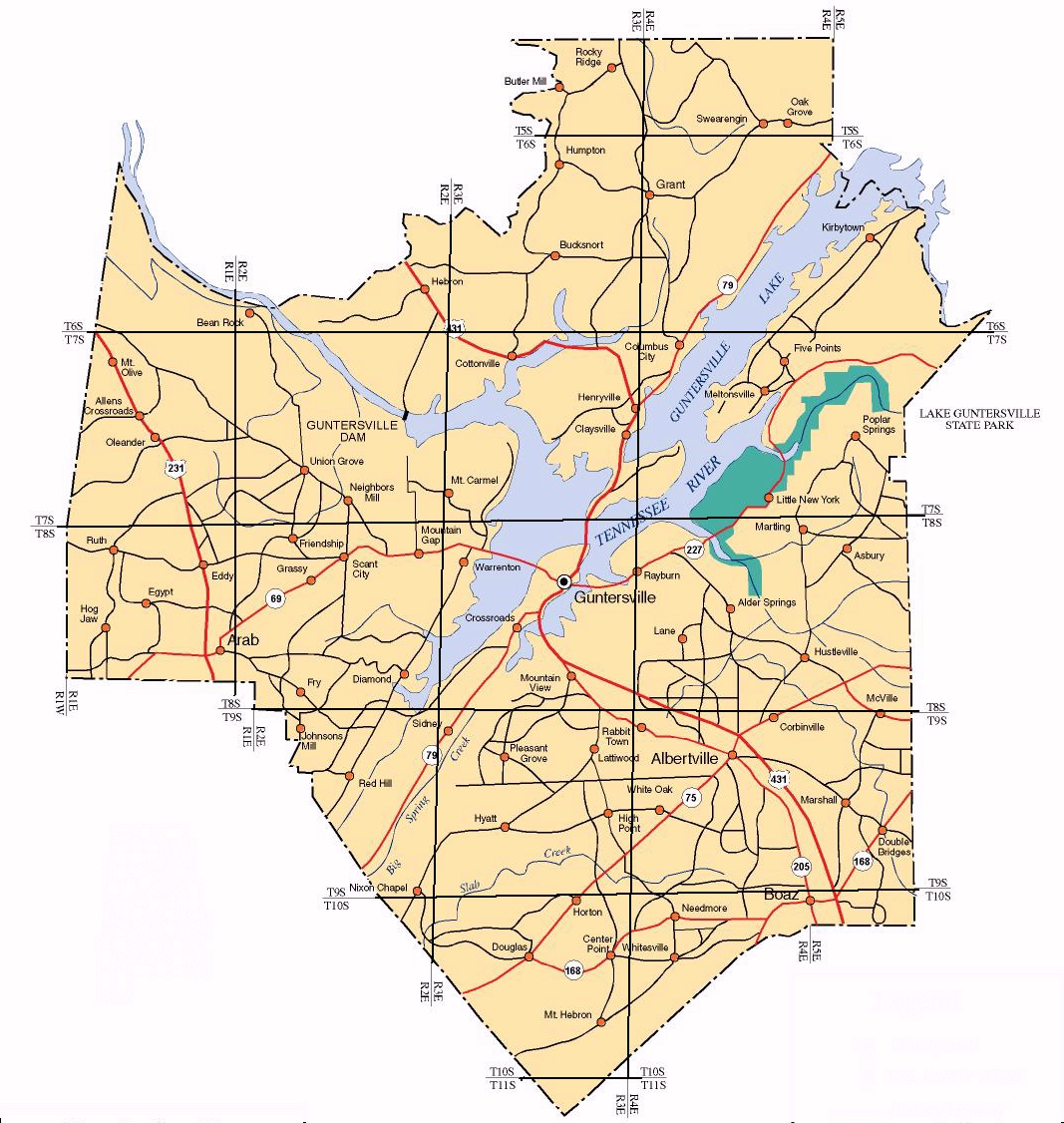 To convert between GPS logitude/latitude readings and township/sector/range designations, use the Earth Point Web site. To understand how one map fits up against another, look at the numbers of each side of the map that say "Match Sheet No. XX," where XX is the number of the map that abuts the current map. Remember that "et al" means "and others" and "et ux" means "and wife." Versus means that the land was under contention at the time the maps were created.
Name Index Linked to Maps
Land Features and Creeks Mentioned