The Bynum Building, now torn down, had been located at 111 East Laurel Street and was built in 1914. It was a two-story, painted brick building that featured a low parapet with a corbelled cornice. The second floor featured three square windows with small panes of opaque glass. This building housed Lays 5 & 10 Cent Store.
This building was sold in 1968 and torn down. Ann Chambless found this notation in Deed Book 222, p. 431, dated October 8, 1968, Consideration: $8333.34. Heirs of Robert Hugh Bynum deeded their interests in Lot 10 on north side of public square upon which is situated a brick building known as the Bynum Building NOW OCCUPIED by Lay & Co.
Eddie Ray Hembree tore down the Bynum Building and replaced it with the building below.

Current view: Unoccupied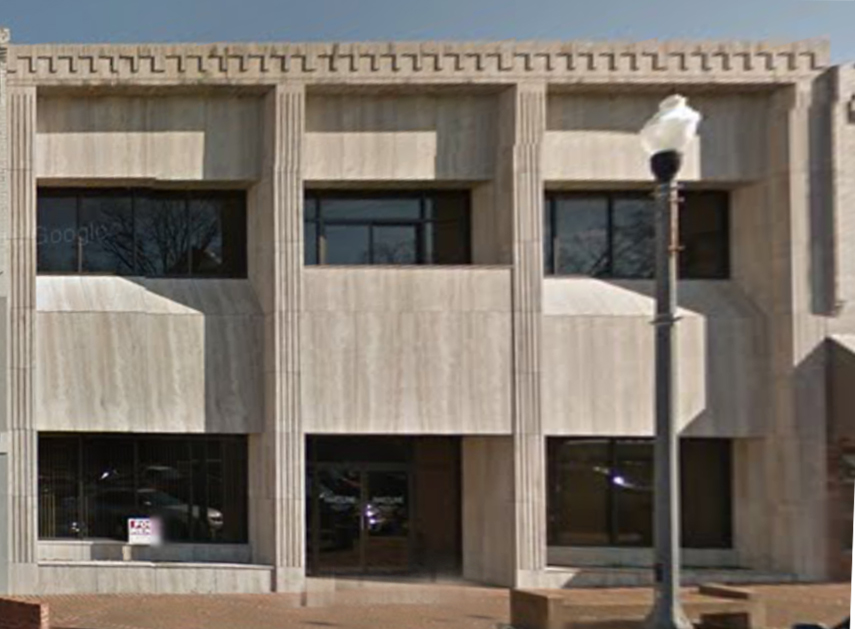 1930s: Eisenstadt Photo of "The Melon Seller, 1930s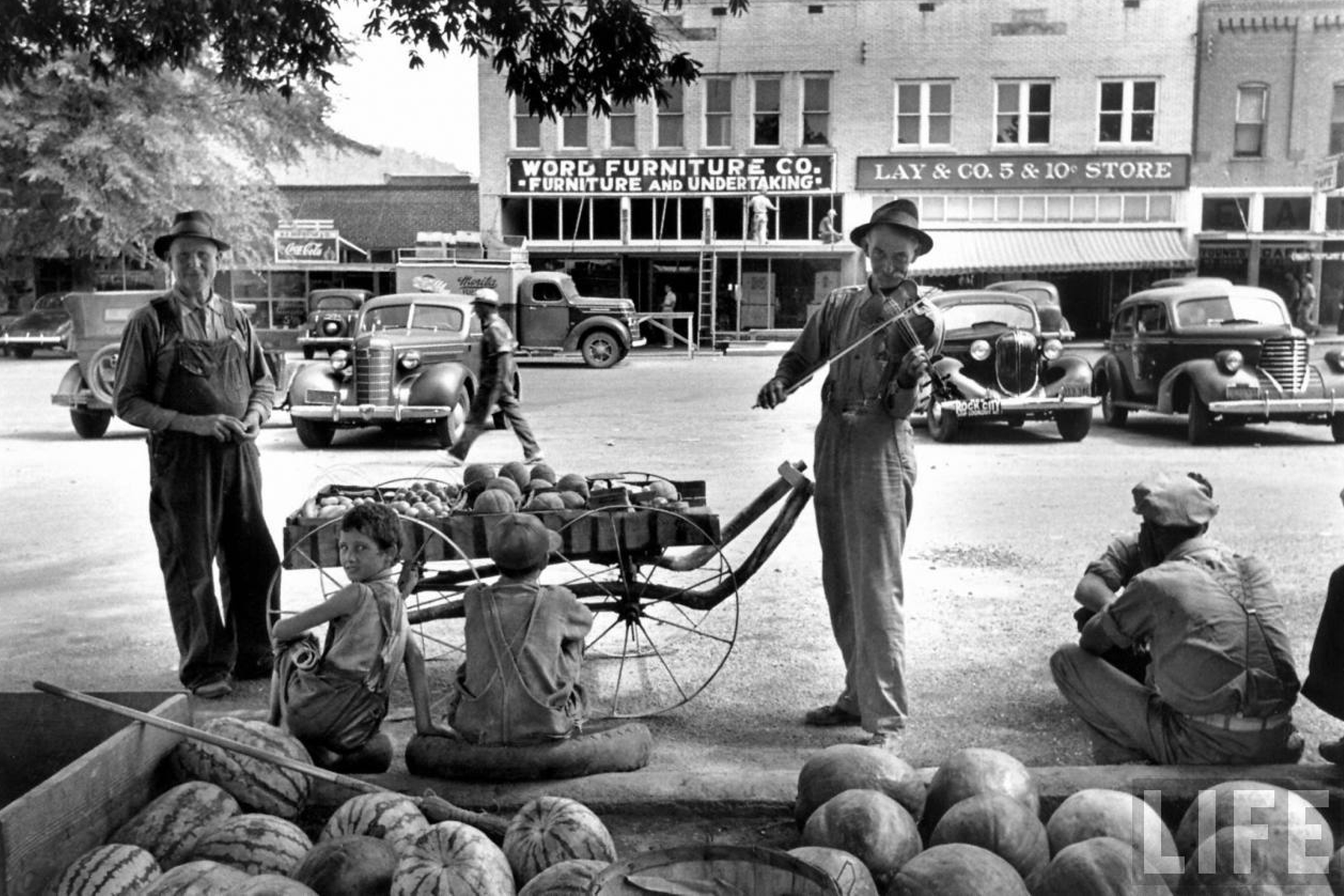 Lays is the business on the right in this Eisenstadt photo. Lays is found in this location in the 1957 city directory. According to the phone books, Lays was still in this building in 1961 and in 1966. In the 1975 TVA photo below, Lays is still found in this space. Lays later moved to the shopping center beside the Church of Christ on South Broad, the current location of Akins Furniture.
1930: Word Furniture ad from the Reminder yearbook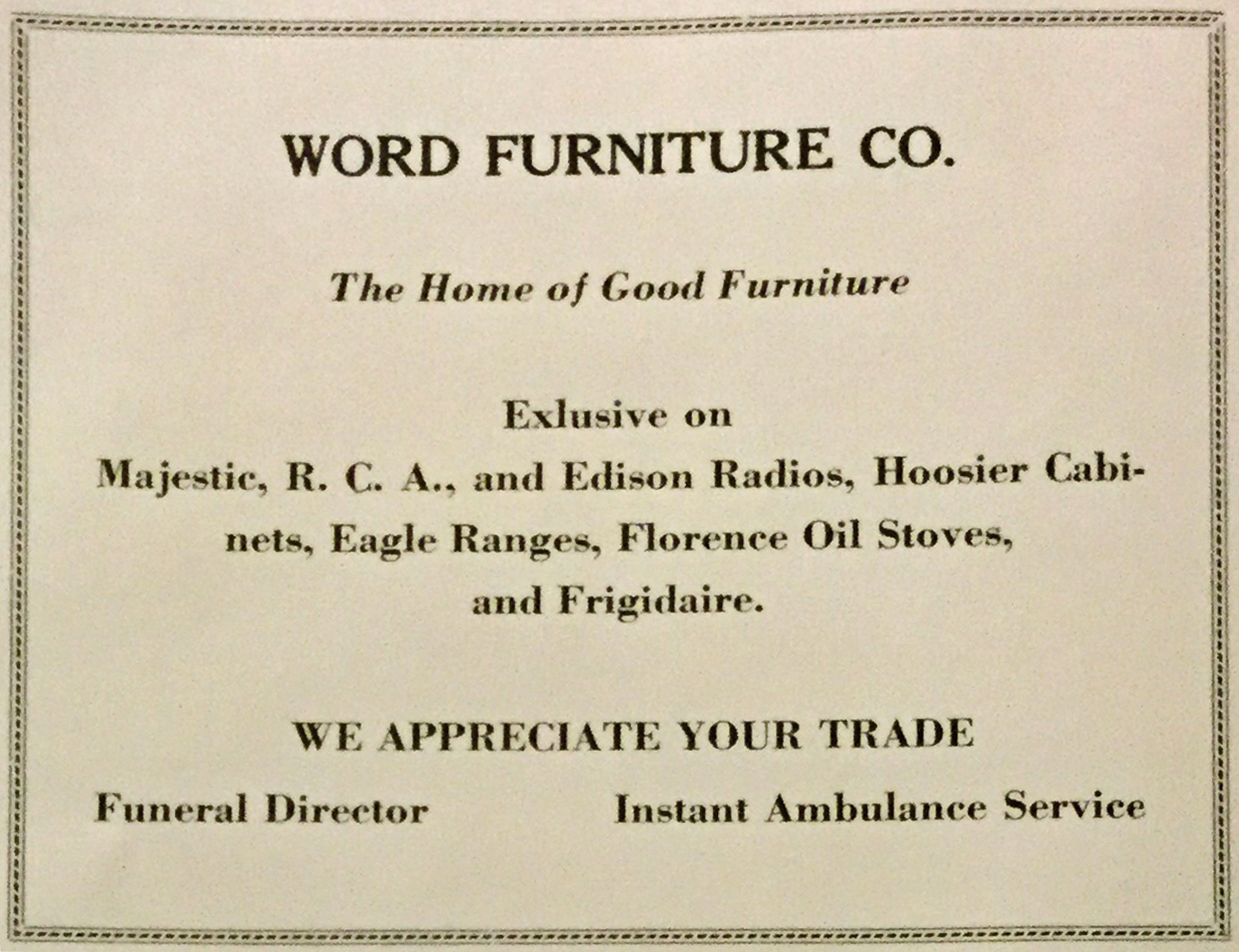 1945: Young Apartments
This photo is from the Daily Sentinel's book and shows student Marva Linda Winkles in 1945 with her teacher Bernice Wallace in front of the Bynum Building. Young Apartments were over the Young Building but they rented from an office in the Bynum Building.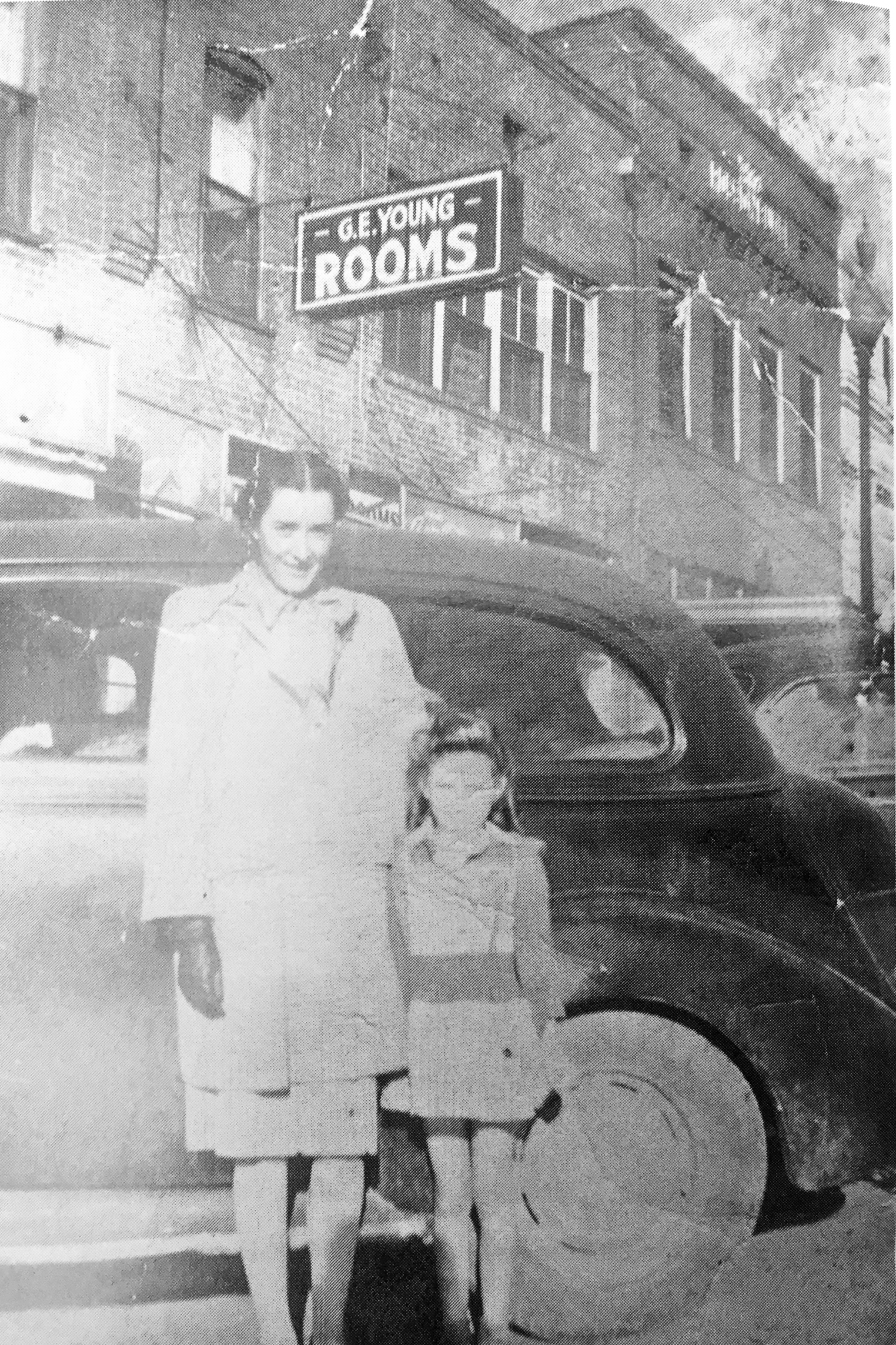 1975: Lays still in the Bynum Building
After the building sold in 1968, Lays remained there until some time between 1975 and 1980, when it moved to the location on Willow Street now the home of Akins Furniture at 701 South Broad Street.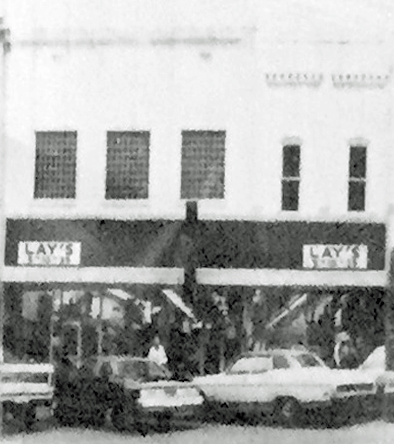 In 1980, Lays had moved to to Broad Street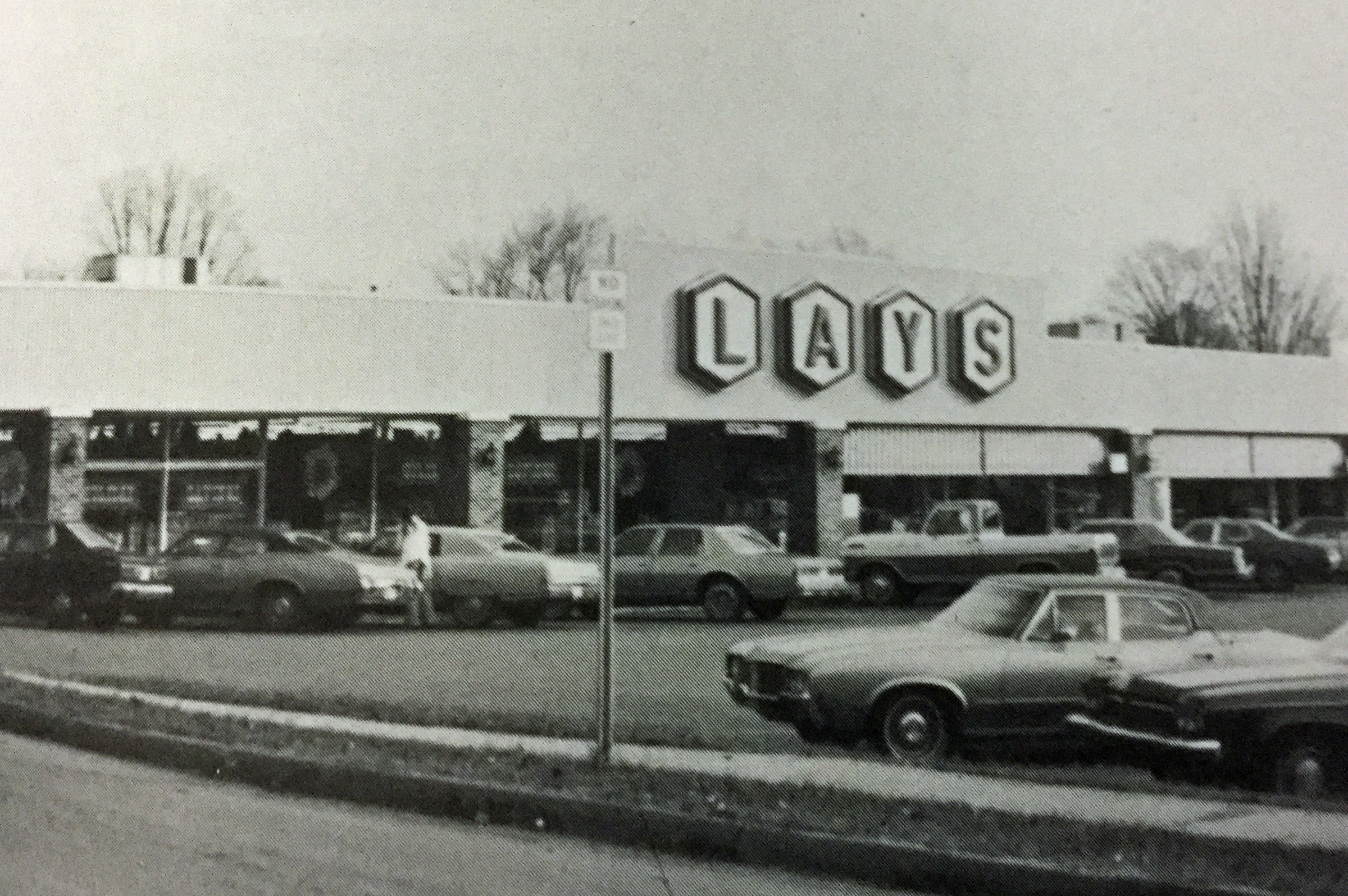 For other photos of the square showing this building, see North side of the square.