Built in 1931-32 as part of the Word Block, Hollis' Clothing Store was located at 214 South Broad. It is one story brick building with glass display windows. Hollis' later moved to 119 Market Street. It was the business of Ewell S. Hollis whose son Guy was associated with Jackson County newspapers most of his life. It is currently part of Southern Allsports.
Current view: Southern Allsports Northern Annex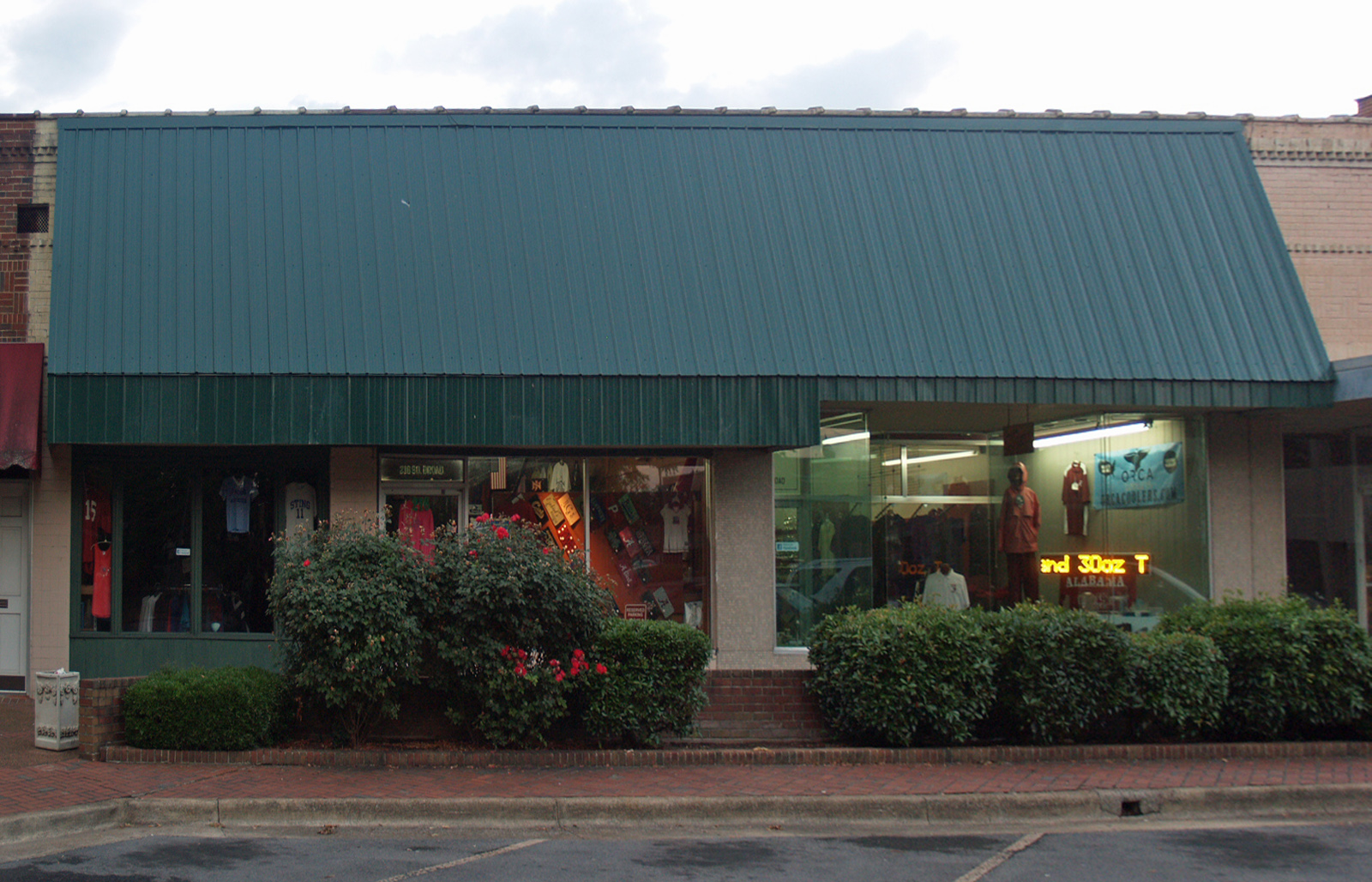 Deeds, builders, and early tenants
This building was part of the five-building Word Block built in the early 1930s. Other businesses were on this site before the Word Block was built.
Hollis' on the east side of the square in found in the 1956 phone book but is gone in the 1960 city directory. It is replaced by a business called Chambers General Merchandise, owned by J. O Chambers, which can be documented in this location until 1965 when it was replaced by Bill's Shoes.
In 1965, Bill's Shoes operated in this space next door to the north of the Ritz Theater. It was operated by Bill and Christine Sumner. In the 1970s, Bill opened a second business, Atlas Glass. Christine continued to operate the shoe store for a short time afterward before she and her daughter Ann opened Ann's, a store that provided, among other things, a bridal registry, assuming the role that was lost when Jim Pitt retired and closed his Jim Pitt Gifts shop on Willow Street. Ann's continued in this location until Copeland Hardware closed. Ann moved her business to the larger corner location about DATE.
This address is currently merged with the former Ritz Theater space and the Gist Jewelry space to provide room enough for Southern Allsports.
West side of the square during WWII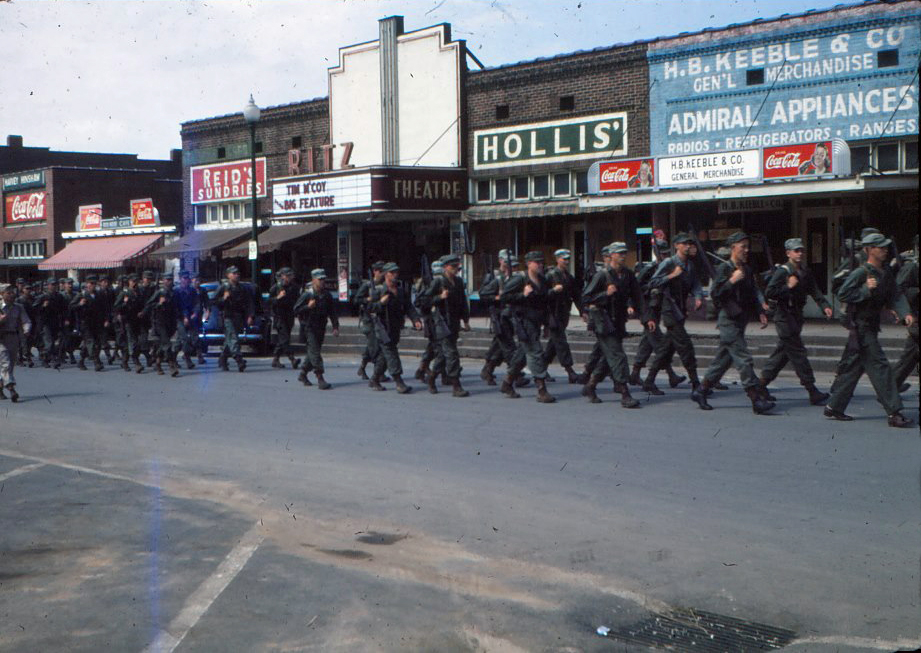 1948 Beulah Jacobs on the square showing Hollis Dry Goods
1970s First Monday shot showing Bill's Shoes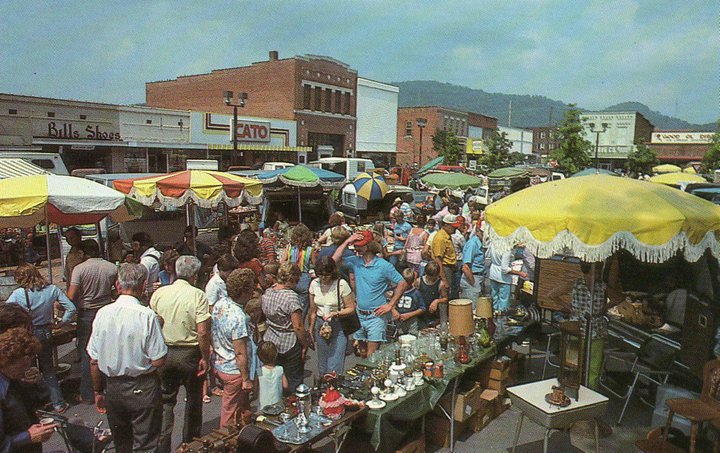 1979 Reminder ad for Bill's Shoes