Built in 1920, the Snodgrass-Gay Building is located at 114 South Broad Street. It is a two-story, red-brick building with a corbelled cornice. The second floor features two banks of six windows with continuous brick lintels and sills. The ground floor has been altered to add display windows and subdivided to support several businesses.
The Snodgrass-Gay building has been divided into two businesses. On the left is Deborah Dunsmore's law office; on the right is the left side of Maples Rug. If you look at the photo below, you can see the actual top and drain systems on these two parts of the building are the same.
Current View: Deborah L. Dunmore, Attorney at Law and left side of Maples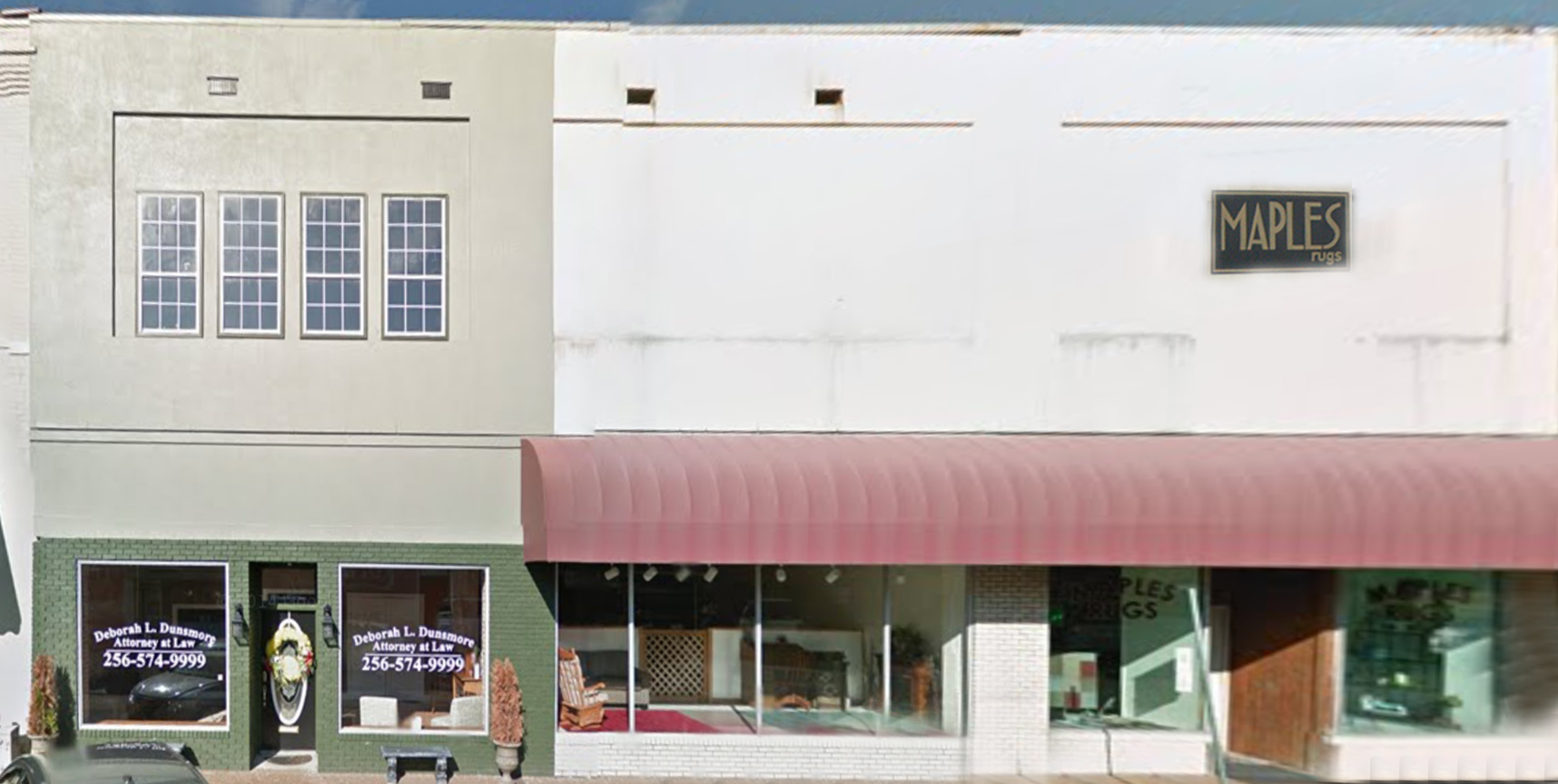 In the 1930s, Tom Brown and E. K. Bergman operated Brown and Bergman Furniture in this location, and Sterchi's Furniture was next door. Jane Moody Bergman explained that: "Sterchi's was in 108. When Jacobs Bank moved [from the 106 address] to Laurel street, Sterchi's took it over. After Sterchi's closed, Brown and Bergman took those buildings. When it became Cash and Bergman, they had expanded to whole side except the 104 and the hardware store, which was Ann's Gift Shop."
In the late 1960s, Ed Bergman moved part of the business to a location on Highway 35 by the water treatment plant and called the business Town and Country Furniture. The downtown business continued to exist until the late 1970s. Today, the space is home to a law office and Maple's Rugs Retail Outlet.
1940s: Brown and Bergman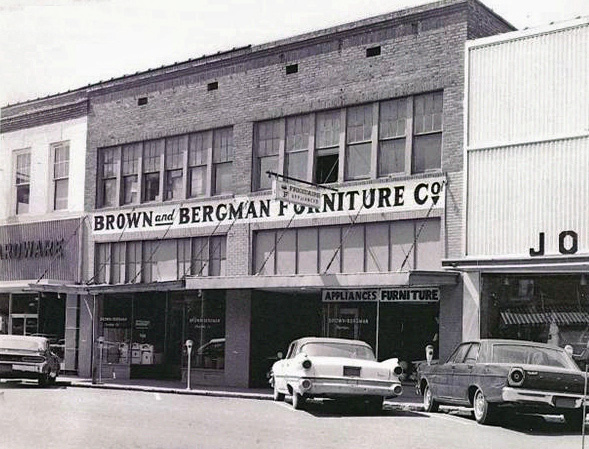 Mr. Bergman from a late 1940s newspaper ad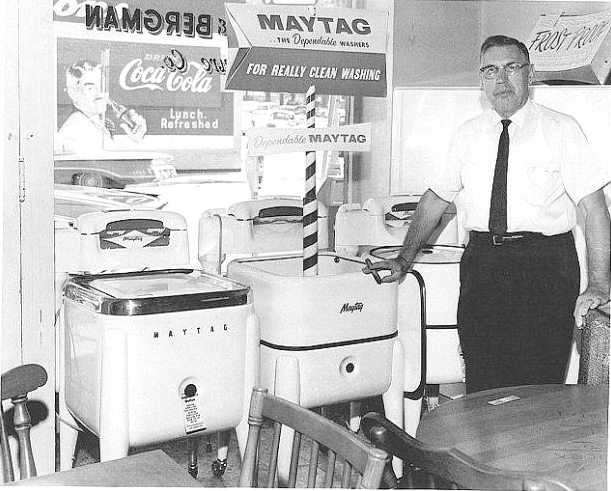 1949: Brown and Bergman is Brown, Kennamer, and Bergman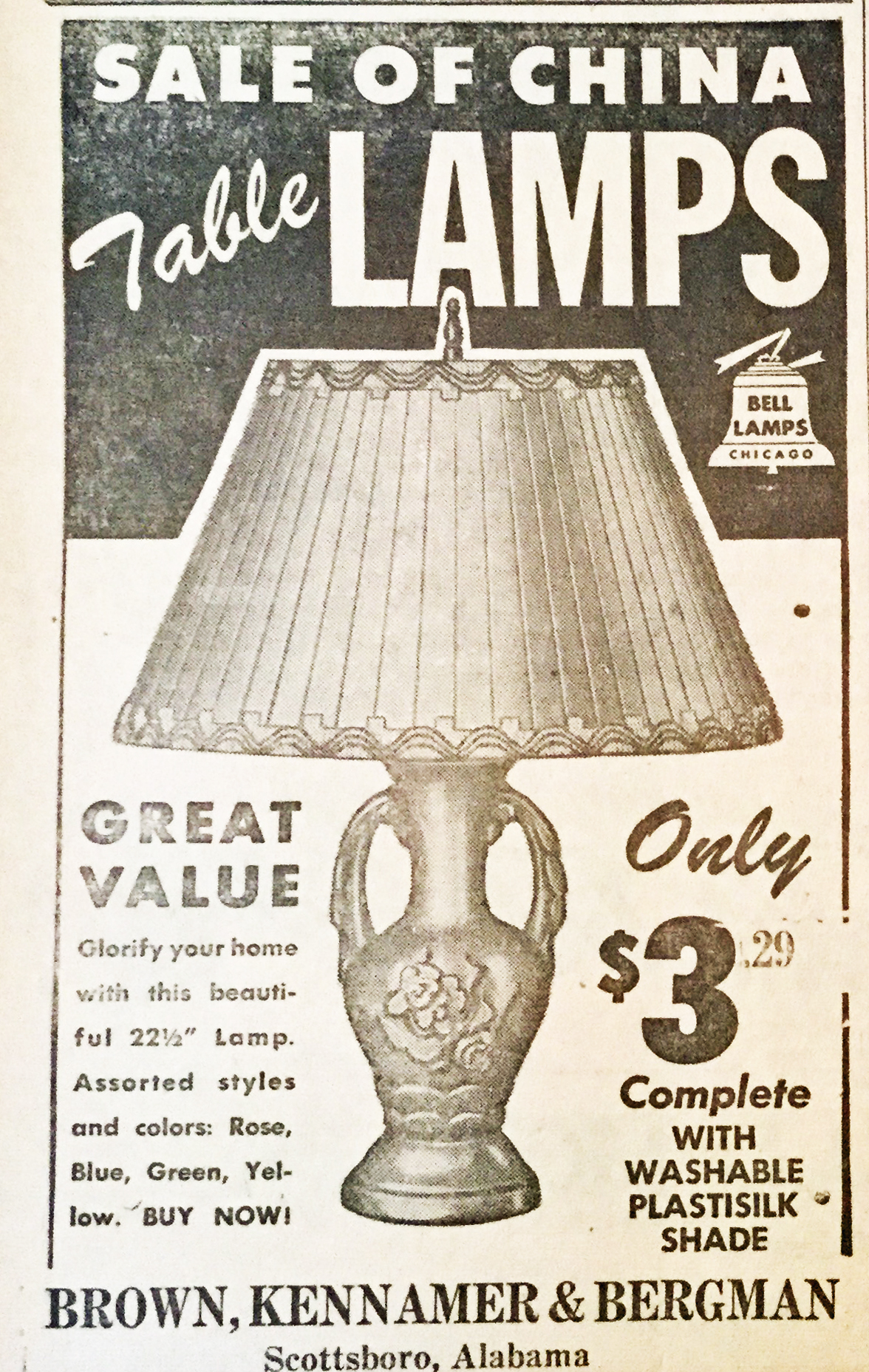 1952 ad from the JCHS yearbook showing R. A. Kennamer as a partner
1956 phone book Brown and Bergman ad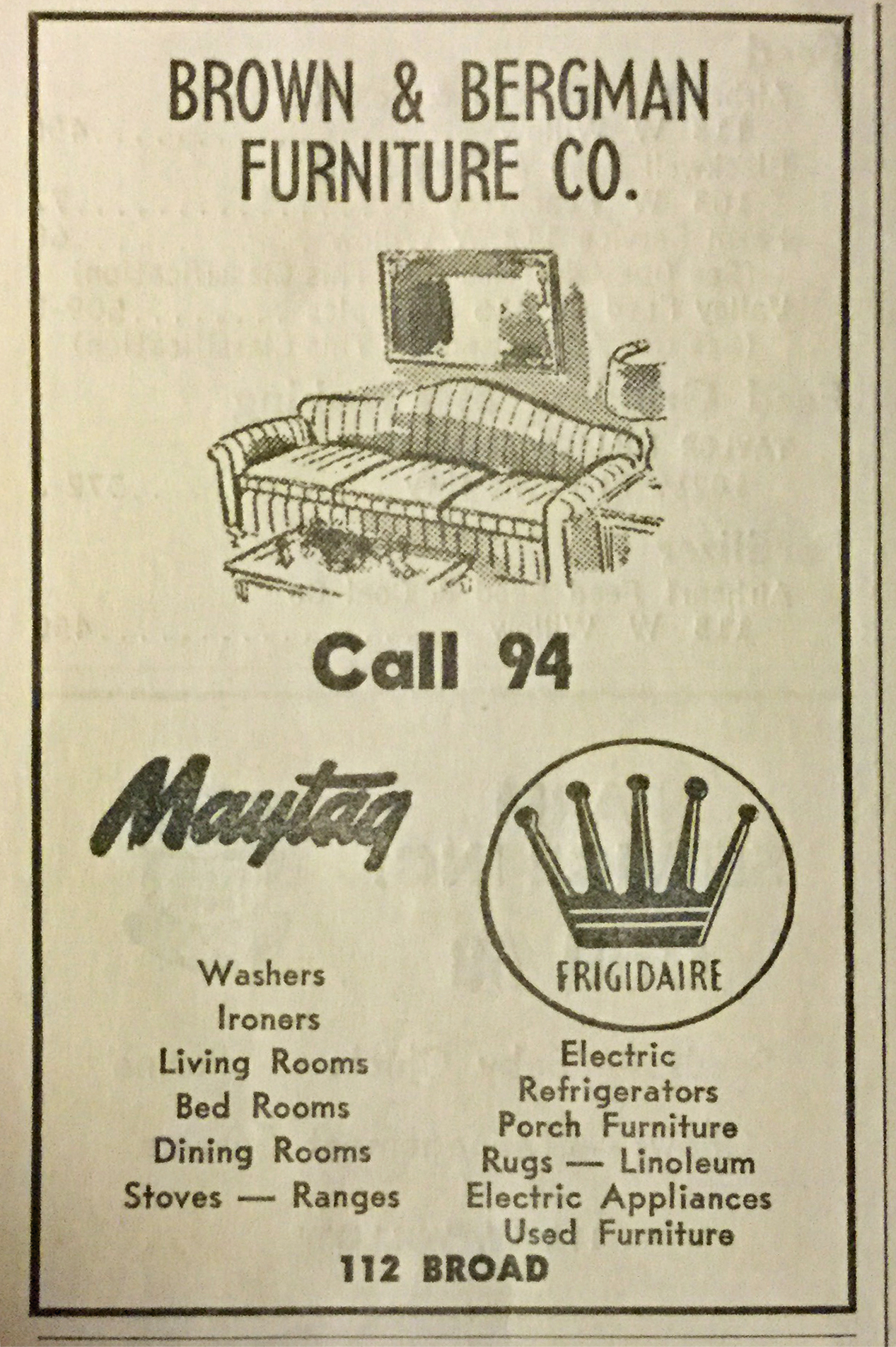 Early 1960s A photo of this block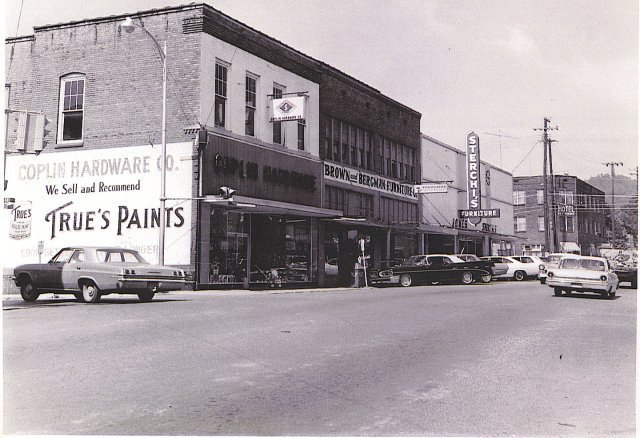 1989: Brown and Bergman is Cash and Bergman