Built in the early 20th century, the building known today as Hammer's Annex is located at 224 South Broad Street. It is a one-story, painted brick building with large plate glass display windows. This location is currently part of Hammers.
Before this space was part of Hammers, it had two addresses associated with it: 228 and 232. The 228 address was in 1956 (and considerably before) the Blue Moon Cafe. According to Mary Lou Woodall Wright, this business opened in the late 1940s and was operated by her aunt, Mildred Woodall Westmoreland and her husband Brophy. The 232 address belonged to Harvey Henshaw. We do not know what this business was, but it can be seen in the 1950s Hammers photo below. In 1966, this address became Economy Auto. In 1965, it was City Shoe Shop.
In the late 1960s when this space became part of Hammers, both of these businesses moved. Blue Moon Cafe remained open another four years and moved to the Reid/Keeble Sundries building at 220 South Broad. The City Shoe Shop, already ousted from its position in what had been the Hammers Main Store, moved again to 244 South Broad.

Current view: Hammer's Annex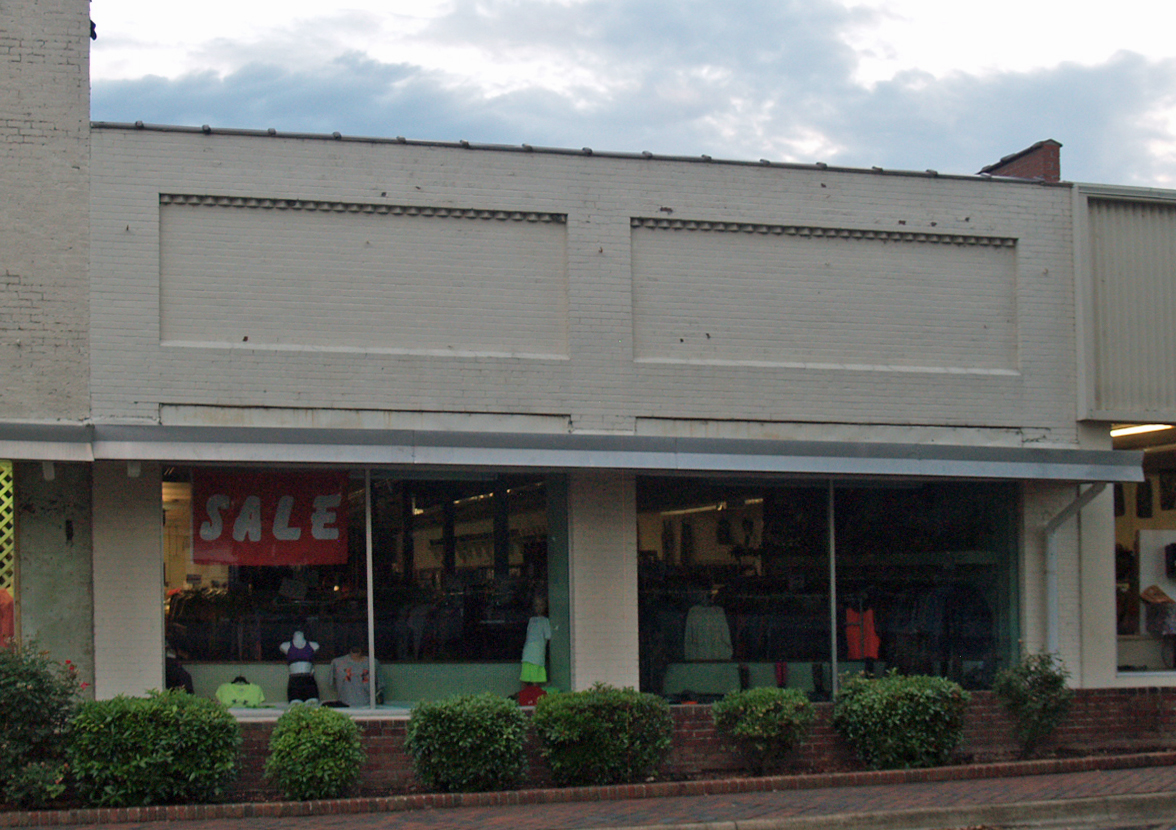 Early 1950s Blue Moon and Harvey Henshaw in this space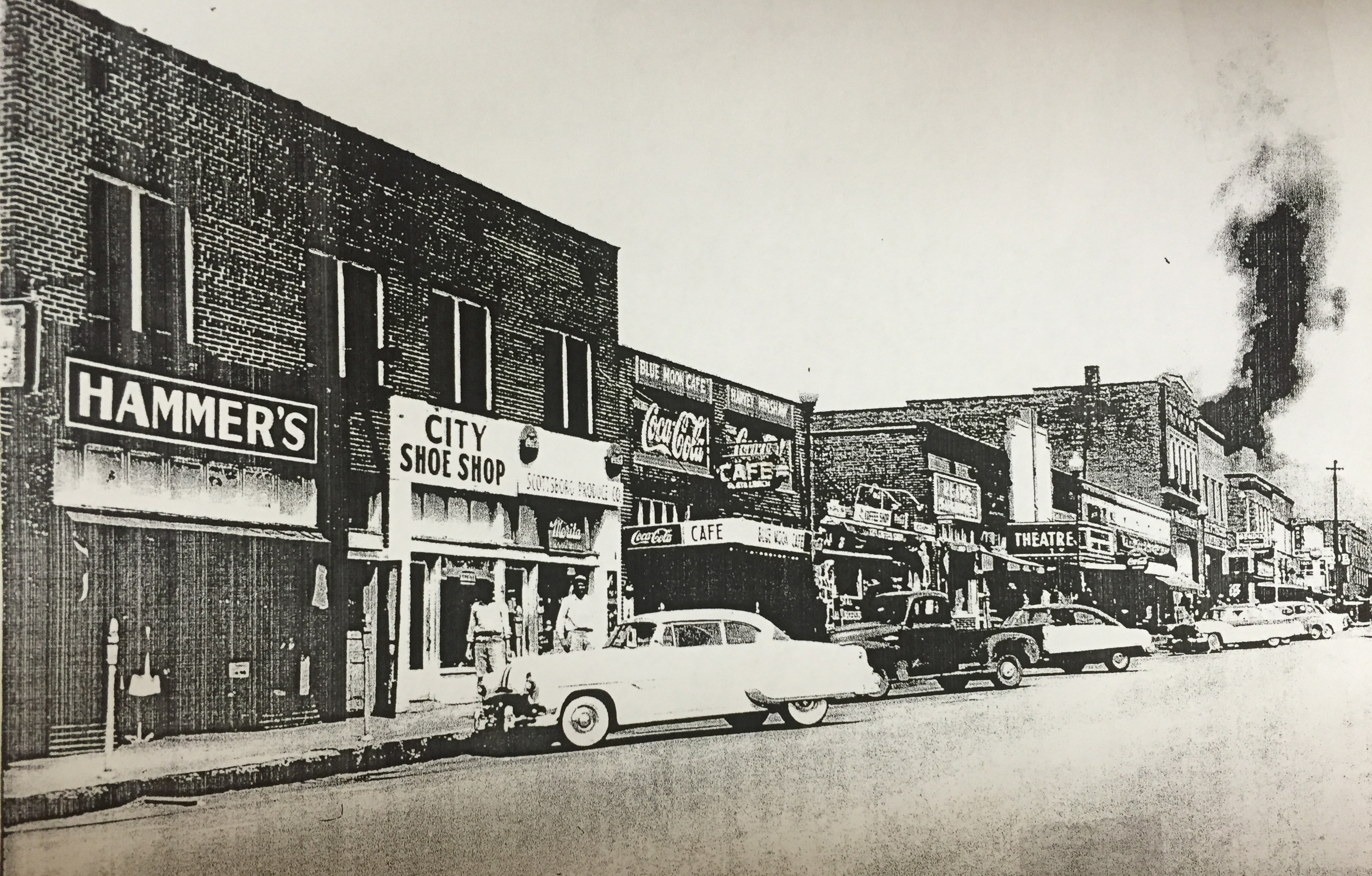 For additional photos of the businesses in this space, see West Side of the square.